With breathtaking views, stunning geological formations, and one of the largest alpine lakes in North America, it should come as no surprise that North Lake Tahoe is an attraction that beckons travelers from all around the world.
Rich in culture, there's much to explore around North Lake Tahoe. From mouthwatering dining options to human-powered sports, to shopping, and everything in between, this region holds epic secrets that can and do appeal to people from all walks of life.
But beyond the dining and views, there's something more to discover about North Lake Tahoe: its incredible history. From iconic properties like the region's resorts and mansions to the origin of Tahoe's name to the Olympics and everything in between, there's much to explore in terms of Tahoe's history. Here are some of our top findings.
Tahoe's Got Years—Over 100 of Them—On the Putting Green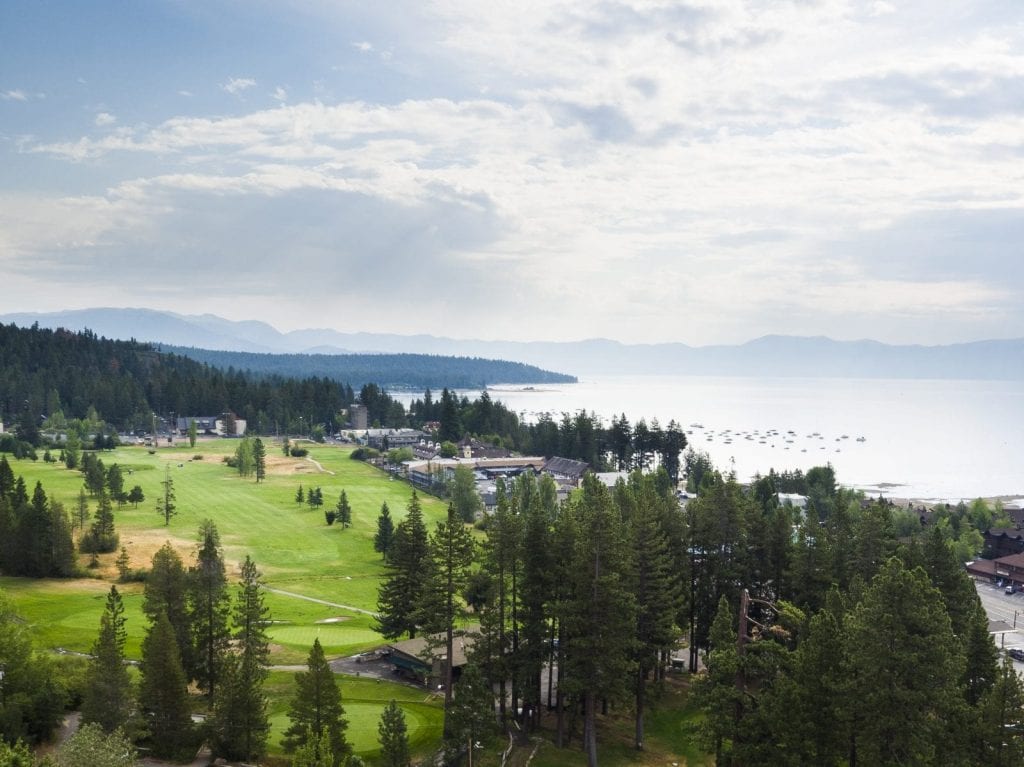 The Centenarian Tahoe City Golf Course is an important structure in regional history.
North Lake Tahoe is home to 10 sprawling, verdant greens designed by some of the best golf course architects in the nation. Each summer, in particular, golf enthusiasts make their way to Tahoe to enjoy the area's challenging, beautiful courses.
While golf enthusiasts might know all there is to know about sand traps, tees, caddies and everything in between, they might not know that there is a lot of meaningful history to be found at North Lake Tahoe's golf courses.
Take, for example, the Tahoe City Golf Course, which has been in the community for over 100 years. Following its opening in 1917, the club became a favorite in the 1950s for the likes of stand-up comedian Bob Hope and multi-hyphenate Sammy Davis Jr. These days the course appeals to both beginners and seasoned golfers, offering one of the most affordable rounds in the area.
Beyond its longevity, Tahoe City Golf Course represents a significant piece of feminist history. After all, it was designed by May "Queenie" Dunn—America's first female golf instructor and, with the construction of the Tahoe City Golf Course, its first female golf architect.
Elsewhere in Tahoe, the Old Brockway Golf Course stands as a monument to the 1920s. This lakeside course is famous for having hosted the first Bing Crosby Annual and has been visited by celebrities including Frank Sinatra, Dean Martin, and President Dwight D. Eisenhower.
You Can Find the Glitz and Glamour of the Good Ol' Days
The Tahoe Biltmore is one of a handful of regional resorts that retain relics of a bygone, glamorous era. Photo courtesy of Tahoe Biltmore.
For decades, North Lake Tahoe has attracted the fabulously wealthy—not only because of the region's stunning beauty but also because of its glamorous accommodations.
This was especially true during the mid-twentieth century, during which iconic properties like the Tahoe Biltmore, the Cal Neva, and what is known as the Crystal Bay Club regularly attracted screen stars and starlets, crooners, and high rollers of all kinds.
These iconic buildings remain mostly intact today.
The Crystal Bay Club underwent a renovation in 2003 which improved upon the condition of what was once known as the Ta-Neva-Ho block, a gaming establishment that drew a loyal following that began in 1938 and which has continued to this day thanks in large part to the careful blending of mid-century glamour and modern, almost mystical artistic sensibilities in the form of massive crystal sculptures which are joined by a great deal of highly sought-after art, including a work by Salvador Dali, that you might not notice if you don't know to look close.
The Tahoe Biltmore, established in 1946, retains all of its vintage appeal—with sprawling interiors and a casino floor that is evocative of eras long since bygone. The famed resort as we presently know is not long for this world, however, as a renovation and expansion will soon replace it, and much of its architectural material will be relocated. In the meantime, Tahoe visitors can step into this beautiful artifact of the past to experience glamour as they did in the 1940s… and maybe even meet Mary, the Biltmore's resident ghostly apparition.
No longer open—and said to soon be replaced by an ultra-luxury resort—Tahoe visitors can, for the time being, catch a glimpse of the Cal Neva. This classic resort was first built by a wealthy San Francisco businessman to entertain friends and later converted to a semi-public establishment, which was famously frequented by the beloved Rat Pack and film legend Marilyn Monroe.
Olympians Have Made Their Mark Here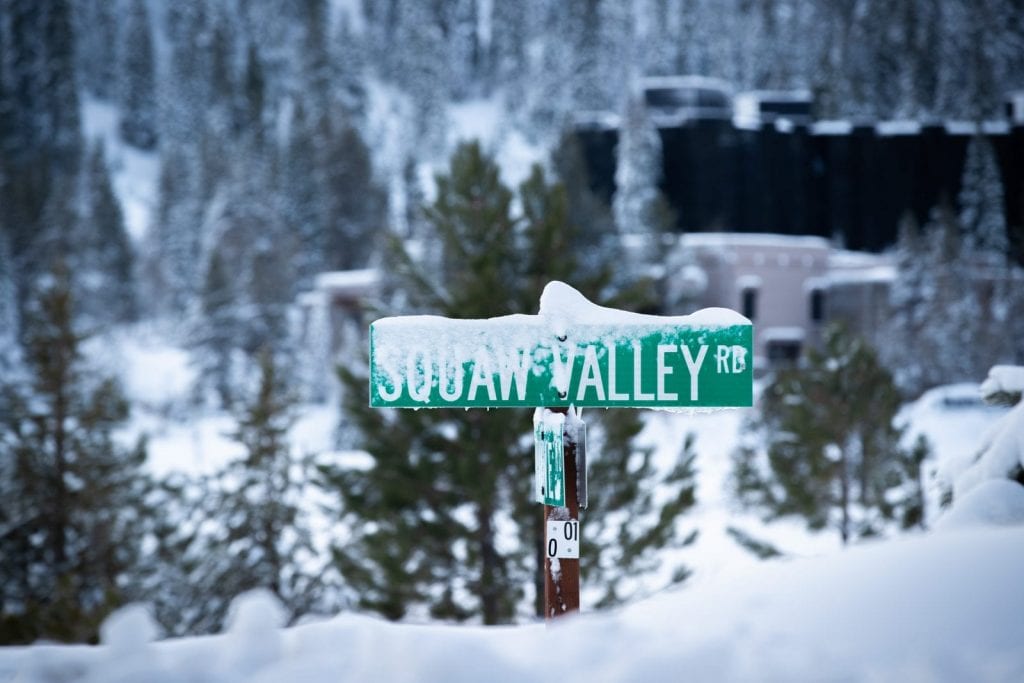 For past and present Olympic hopefuls, North Lake Tahoe has served as an ideal training ground and competitive site. Photo courtesy of Ben Arnst.
If you follow winter-based Olympics, you may very well know that North Lake Tahoe's Squaw Valley served as home to the 1960s winter Olympic Games—the first televised Olympic gathering in history. You might also know that Tahoe currently serves as home-base for Olympic hopeful and Local Luminary Lila Lapanja.
What you might not know is that the Tahoe games served as a landmark moment in American history, elevating the nation's standing in the opinion of a then still-skeptical international community who doubted that the United States could execute such a major undertaking to the degree that its predecessors had.
The games also served as a proxy for the intense Cold War politics that were transpiring at the time. There was heated debate about whether or not Communist countries like Russia and China would be allowed entry into the United States for these games, and the United States' open support of Taiwan (a country which the government of China thought of as a colony under its dominion) led to political conflict that grew so intense that, despite their invitation, the Chinese government elected not to send their athletes to the states to participate—citing the United States' and the International Olympiad Committee's unwillingness to rescind Taiwan's invitation.
As the games began that year, relations between the nations remained tense. So much so, in fact, that rather than staying in the Olympic Village with the rest of the athletes, the Russian competitors found their lodging in Reno, Nevada, where they had to travel from each day to make their various competitions.
Following the completion of the winter Olympics (at which Russia took home the most gold), sentiments toward Squaw Valley and the procession of its games were overwhelmingly good—with one IOC representative declaring the Olympic Valley games "the best yet".
That year, the United States took home gold medals in figure skating and ice hockey.
Special Tip: You can learn even more about the Olympics at Squaw Valley's Olympic Museum.
Cryptid Myths Capture Imagination
It has long been rumored that Lake Tahoe is the home of famed zoological myth, Tahoe Tessie. Photo courtesy of Thunderbird Lodge Lake Tahoe.
The Yeti of Nepal. Bigfoot of the Pacific Northwest. The Loch Ness Monster of the Scottish Highlands. These are just a handful of the cryptids that have tantalized the public imagination for generations, inspiring curious adventurers to search for "monstrous" curiosities lurking in the shadows of the natural world.
Tahoe, too, is home to a cryptozoological myth.
Tracing back to folklore shared in the nineteenth century among the Paiute and Washoe tribes native to the region, reports of a massive, serpent-like lake dweller with dark-green skin and a massive appetite. Over the centuries, visitors and locals alike have reported sightings of the unusual creature, including a local bartender who reportedly captured an image of Tessie—and a pair of divers who claim to have encountered the being at Cave Rock.
Nowadays, Tessie serves as a beloved local mascot and is depicted in logos, as well as mentioned as a speculative amusement by businesses and publications throughout the Tahoe region.
Tahoe's First People
Any historian would be remiss in discussing Tahoe's history if they did not mention the region's native population.
As far as anyone knows, the earliest inhabitants of the Tahoe Basin were the nomadic predecessors to the Washoe, Maidu and Paiute Indian Tribes. These peoples existed during the Middle Archaic Period and reportedly returned to the area seasonally to collect medicinal plants, hunt, fish and create stone tools.
In time, three bands of the peaceful Washoe Indians were regular occupants of the Tahoe shoreline during the summers. They found spiritual significance in the beauty of the Lake and surrounding mountains. Today, their descendants are major players in the efforts to conserve the natural habitat. The Washoe Hunting and Fishing Commission, founded in 1978, is responsible for regulating hunting and fishing as well as protecting wildlife and other natural resources.
Beyond acting as stewards for environmental preservation, North Lake Tahoe's native population is also largely responsible for the name of the lake.
In fact, the name "Tahoe" is the result of a mispronunciation of the Washoe Native American name for Lake Tahoe, "Da ow a ga", which means, "edge of the lake."
These are just a handful of the historical offerings to be explored in North Lake Tahoe. In reality, there is much, much more—and a great deal of it can be explored by visiting North Lake Tahoe's museums, historical sites, and by speaking with the locals who have populated the area for generations.