What's better than bluegrass, brews, and brisk mountain air? How about all three of those things all at once?
That's exactly what you'll get at this year's WinterWonderGrass Tahoe festival at Squaw Valley | Alpine Meadows on March 29-31! Whether you're a long-time WinterWonderGrass fan, or a newcomer curious about the event, this is one you won't want to miss. Here are a few great reasons why.
1. The Lineup Is Stacked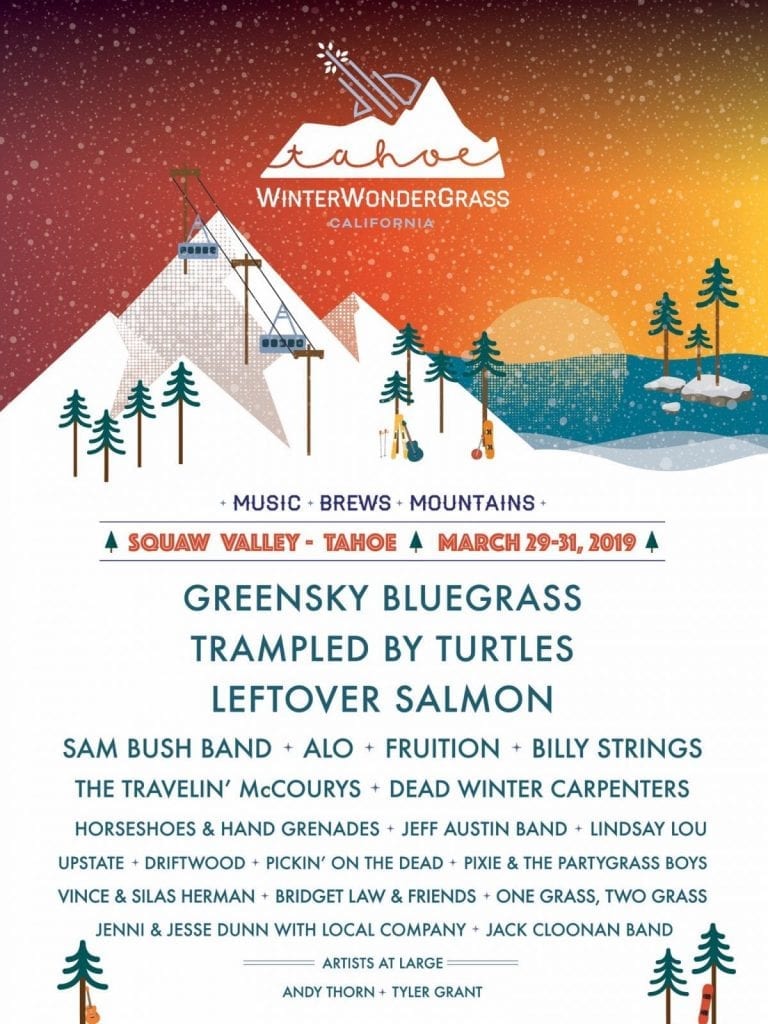 Year after year, WinterWonderGrass brings awesome bands to jam out for festival-goers all day long. That tradition continues at WinterWonderGrass 2018, as over 26 musical acts make Squaw Valley their home for the weekend.
Across four stages nestled in  Olympic Valley, revelers can enjoy some of the country's best bluegrass bands from morning 'til night.  
This year, WinterWonderGrass will play host to incredible headliners, including Greensky Bluegrass, Trampled by Turtles, and Leftover Salmon. Each of these musical acts promises to put on a show not to be missed, and, you can get a close-up experience with them at "pop-up" bluegrass jams on the snow-covered peaks as well as spontaneous collaborations in the scenic Aerial Tram with festival artists.
2. The Venue is Breathtaking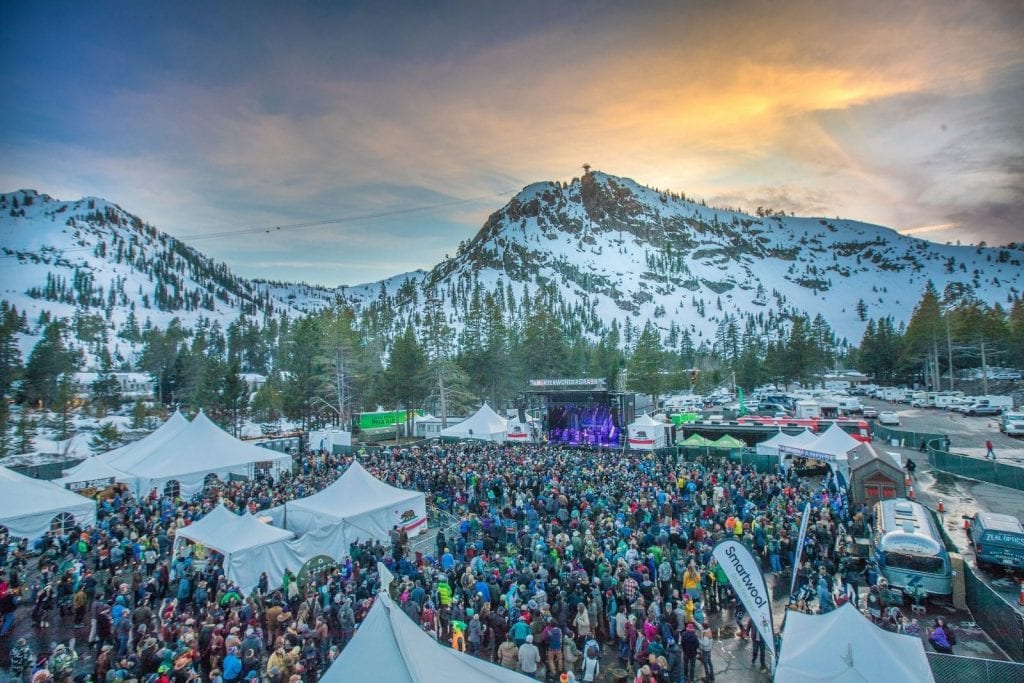 Nestled in Olympic Valley and silhouetted against the snowy Sierra Nevada, Squaw Valley | Alpine Meadows makes for the perfect backdrop to experience bluegrass tunes all day long. As event founder Scott Stoughton says, Squaw Valley is magical—"a space where we are instantly reminded of our place in time and within Mother Nature."
Better yet, festival goers can stay in North Lake Tahoe a few days longer and turn their festival experience into a winter getaway! Squaw Valley will be offering a three-day lift ticket valid with the purchase of the three day festival ticket, starting at $199 – the perfect opportunity to go from the stage to the slopes.
3. Cold, Crisp Brews Will Flow Like the Truckee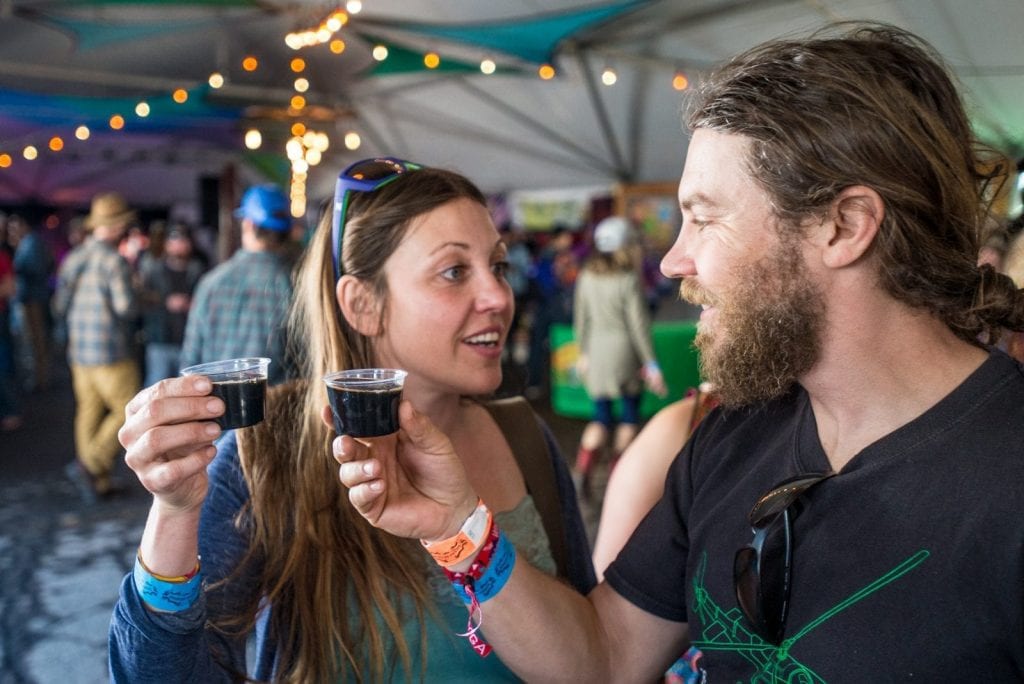 One of our favorite ingredients to a great day of bluegrass jams? An ice cold craft beer. IPA fans (and everyone else, too) will rejoice at the news that Sierra Nevada Brewing Company is WinterWonderGrass's Presenting Brew Sponsor.
From 2–5pm daily, Sierra Nevada will invite 20 California and Nevada Breweries to join in beer tastings across three heated beer halls—where patrons can catch special performances at the same time!
4. It'll Be Eco-Friendly—And You'll Get a Souvenir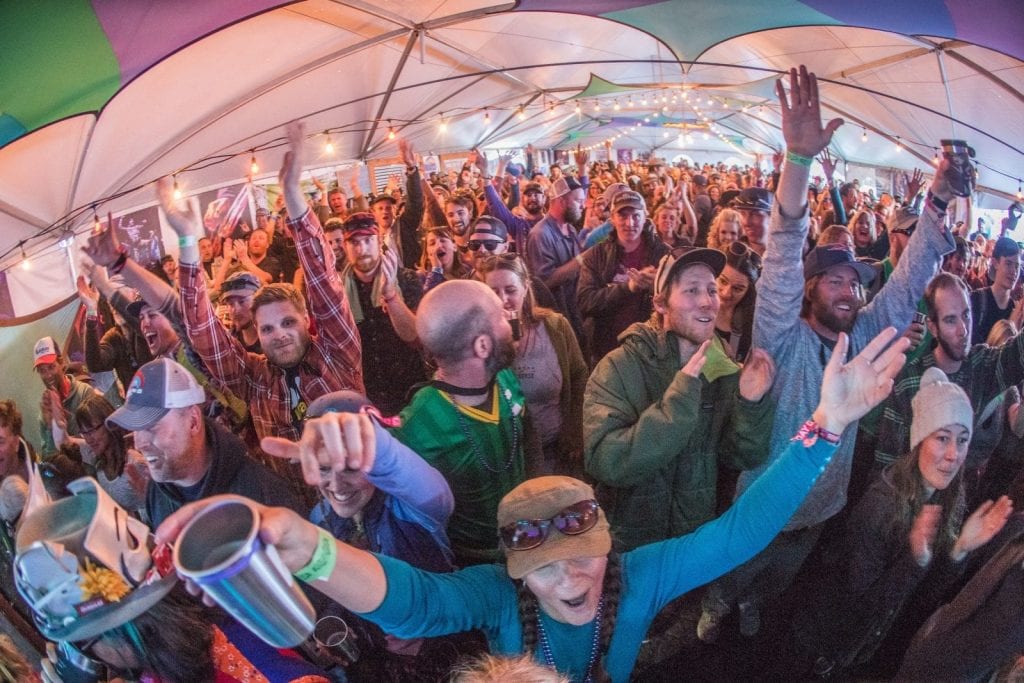 Festivals can be notorious for the waste and mess left behind once the tents come down. Not so at WinterWonderGrass! Thanks to sustainability initiatives put forth by the festival's organizers, you can trust that materials will be recycled—not wasted—keeping them out of landfills. Committed to offsetting the environmental impact of the event, the festival achieved an 85 percent waste diversion rate in 2017, diverting much of its generated waste from landfills—into composting and recycling programs.
On top of that, in order to reduce waste, all attendees who purchase a three-day pass will receive a Klean Kanteen stainless steel commemorative festival mug. Cheers!
5. There's Fun For the Whole Family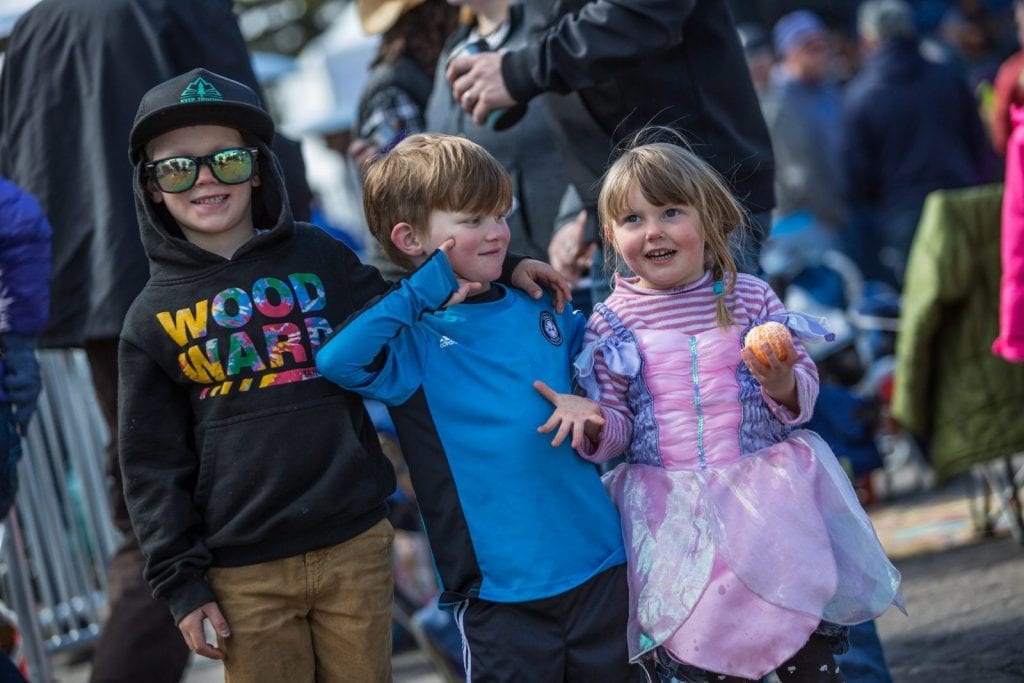 Bring the whole family to WinterWonderGrass, where the daytime lineups and fun activities are perfect for bluegrass lovers of any age. Beyond the bluegrass and brews, plenty of family-friendly activities will be available at the kids' zone, including acro-yoga, hula-hooping, face-painting and arts and crafts.  
Even better, children under 12 and adults over 75 are admitted free to the festival.
Don't miss your chance to start a new tradition with your little ones, or create memories that you'll look back on fondly for years to come.
6. The Whole Region Will Be In On The Event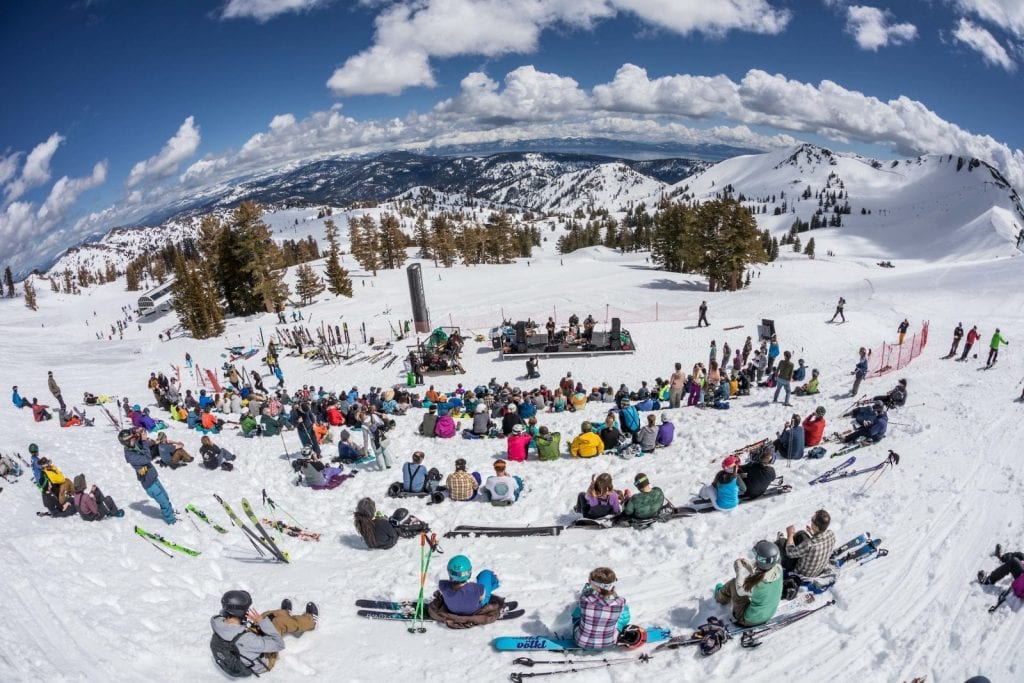 The festival's excitement won't be confined to the beer tents and bluegrass stages. Beyond that, North Lake Tahoe visitors can enjoy the range of late-night shows after festival's closure each evening.
To experience the whole region during your WinterWonderGrass trip, Tahoe Truckee Area Regional Transit (TART) will be offering special public transit options that can get you easily from Squaw Valley to a number of locations around the North Shore. Since driving after a day of festival fun is never ideal, this is the perfect solutions for you to experience all that the event has to offer and still get home safely and stress-free.
These are just some of the reasons you'll have the time of your life at WinterWonderGrass—but we've only scratched the surface. To really understand how incredible this event is, you'll have to experience it for yourself—which is exactly why you should buy your tickets right away!
We hope to see you there!
All photos courtesy of WinterWonderGrass.