Fourth Up North: Your Lake Tahoe Independence Day Guide
Every year, people flock to North Lake Tahoe to celebrate one of the biggest holidays of the year: Independence Day!
If you think about it, Tahoe really is the perfect place to spend Independence Day any year. With a slew of events for which locals go all out, awesome drinking and dining deals, plus great lodging and plenty of beaches to unwind at in between all the excitement, North Lake Tahoe makes it easy for you to enjoy yourself during the lead up to highfalutin fireworks and fantastic festivities!
And, speaking of fireworks: you really can't beat the view in North Lake Tahoe. With plenty of peaks, decks, docks, shores and lounges to watch the show from, it's no challenge at all to find a great vantage point to enjoy the region's explosive display of patriotism. Read our guide to find out how you can have it all this Independence Day!
For the Weekend Reveler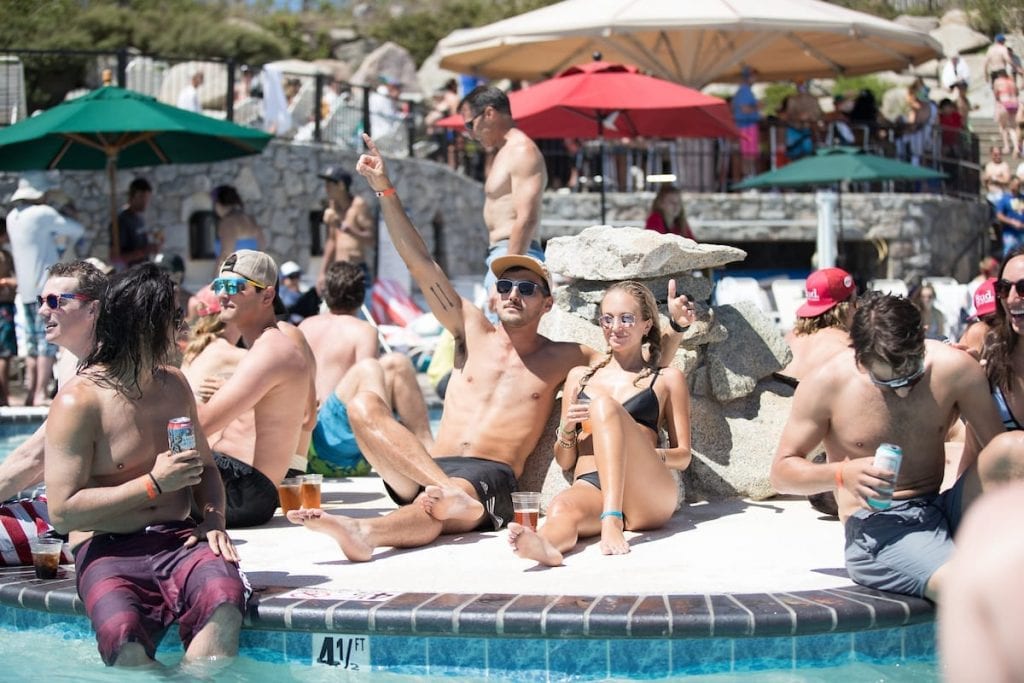 For people looking for weekend excitement, Tahoe's resorts, bars, and beachside communities offer plenty of possibilities. Photo courtesy of Squaw Valley.
This year, Independence Day (July 4) falls on a Wednesday. That means that, for many people who work during the week, too much 4th of July revelry might be hard to accomplish. That said, there is plenty happening the weekend preceding the 4th to make up for what you might miss.
Starting Saturday, June 30, weekend visitors can get an early start on Independence Day festivities at Incline Village's Red, White and Tahoe Blue celebration. This action-packed celebration features a plethora of events to keep you busy—from pancake breakfasts, to parades, to basketball tournaments and kid-friendly events like ice cream eating contests.
Do note: while this event starts on Saturday, it proceeds into Independence Day—so if you can make it to the festivities, don't miss them.
While you're up for the weekend, take advantage of other Tahoe activities in the region. In Tahoe City, hang out poolside at one of the resorts, or simply grab a Tahoe bite.
While Independence Day comes and goes on July 4, the fun in Tahoe won't stop there. The following weekend, be sure to stop by Northstar California for a weekend of delicious brews, beautiful bluegrass tunes and sweeping mountain views at the Beerfest & Bluegrass Festival.
For the Fourth of July Traditionalist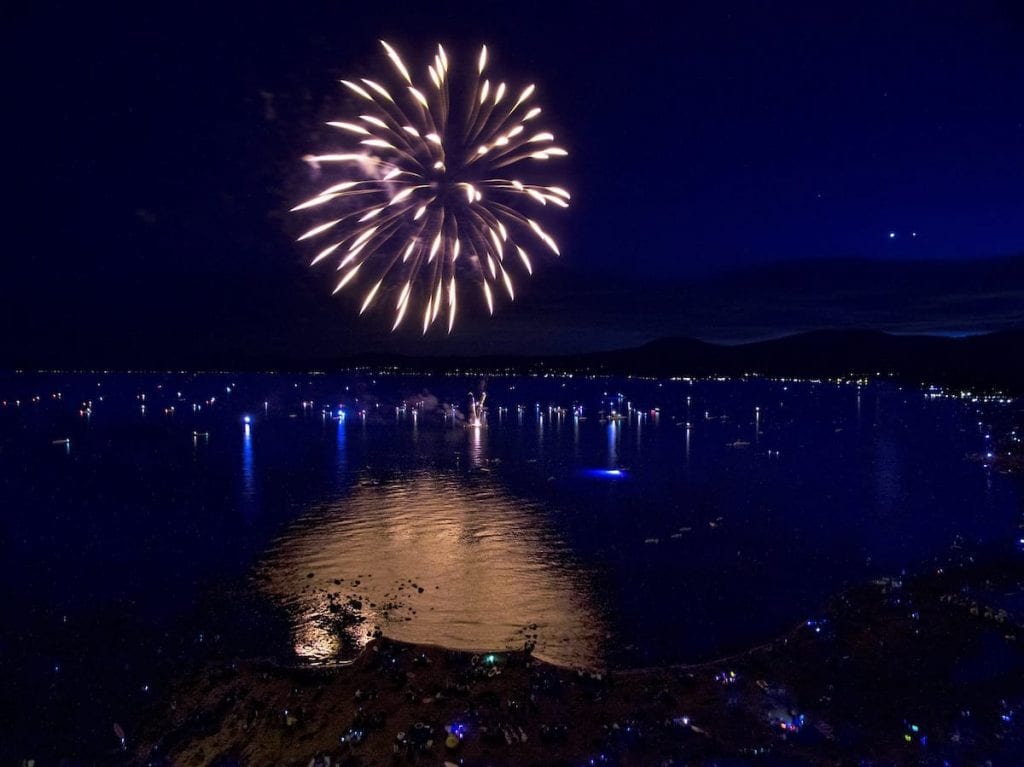 North Lake Tahoe serves as the perfect landscape for the massive firework shows that draw revelers from all around the country.
If getting up to the lake for Independence Day festivities is no problem, then North Lake Tahoe offers more than a few possibilities both on the 3rd and 4th.
On July 3, head up to Kings Beach for the community's 39th Annual Fireworks and Beach Party. A beloved staple of the region, this groovy beachside bash features a beer (or wine) garden, food vendors, a brass band and comfortable seating that you can reserve ahead of time.
The good times will continue on July 4 down in Tahoe City, where visitors can enjoy an all-day extravaganza at the 73rd Annual Dyno-Mite Big Bang 4th of July Fireworks Show. Complete with DJs, memorabilia, lakeside views and capping off what promises to be one of the largest firework displays in Tahoe history.
Either of these family-friendly options will give you the opportunity to create an Independence Day memory you'll treasure for years to come.
For Low-Key Leisure Seekers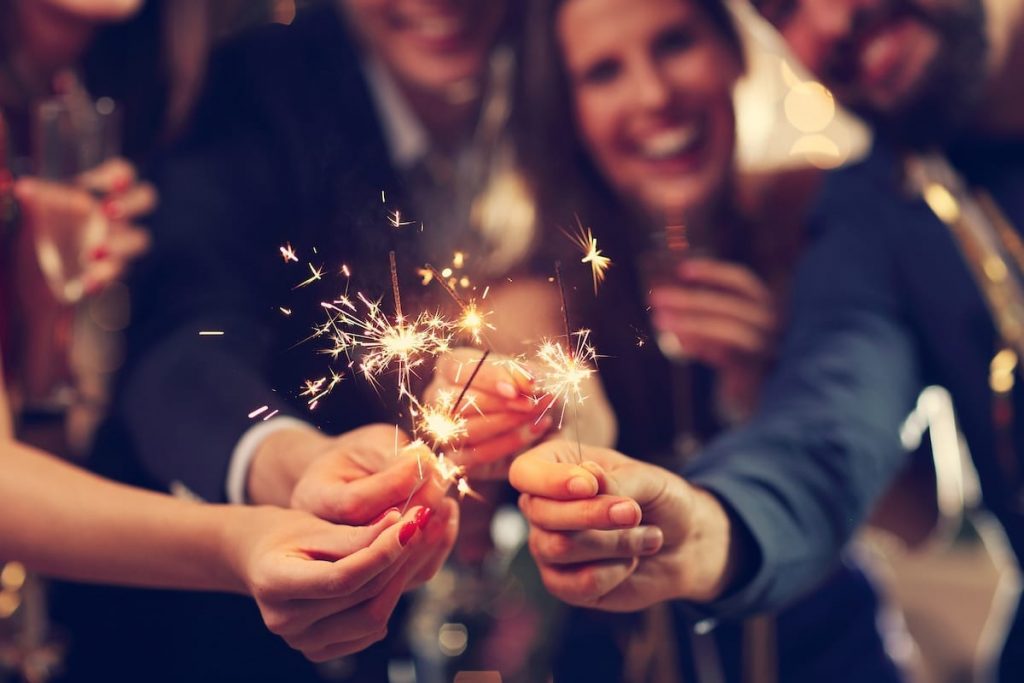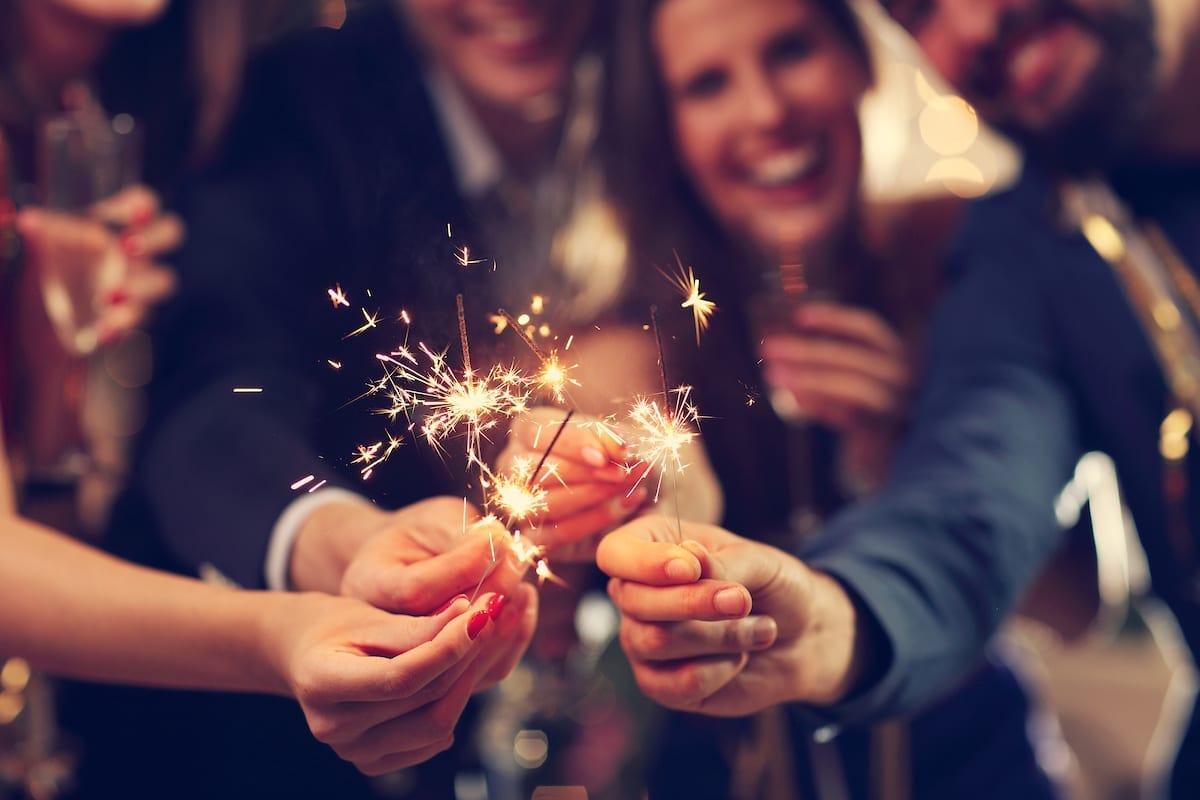 If large gatherings, loud music and ultra-dynamic revelry aren't necessarily what you're looking for, not to worry! Though many think of North Lake Tahoe's beaches as synonymous with Independence Day celebrations, there are plenty of other ways to relax and soak up the region for the holiday.
While revelers are having the time of their lives, consider checking into one of North Lake Tahoe's resorts for some rest and relaxation, or book a spa day (a handful, including Lighthouse Spa, will be open) for much-needed physical refreshment.
If food and drink is in order, various fine dining establishments will remain open on Independence Day (and will retain their regular hours during ther rest of the week). Establishments like Jake's on the Lake, and the Lone Eagle Grille will combine luxurious ambiance with tasty bites and a peerless view to enjoy the firework festivities—intimately or with a group—from afar.
Before you make the trip to Tahoe, consider booking a stay at one of North Lake Tahoe's many lodging properties for maximum convenience. Some properties—including PlumpJack Squaw Valley Inn, Tahoe Getaways, Tahoe Mountain Lodging—are offering special deals for visitors who book on dates between July 2–6. We can't wait to celebrate with you!