As the 24-Hour Spartan Ultra World Championship storms Palisades Tahoe, Sept. 24-26, we're challenging you to get fit and train like a Spartan with the North Lake Tahoe Alpine Challenge!
Spartan hosts some of the world's finest athletes, who will be traveling from all corners of the Earth to compete in a High Sierra obstacle course, utilizing Squaw Valley's mountainous terrain to showcase stamina, endurance and physical fitness. After all, who needs a gym when you can train in the great outdoors? 
Whether you're a pro-athlete or a leisure adventurer, we've created a series of challenges to warm up your muscles before the big race. They're meant to challenge and test your abilities, while showcasing the beauty and holistic wellness in North Lake Tahoe. (**See each 'Mindful Moment'!)
So what are you waiting for? Take the Alpine Challenge, and improve your mind, body and spirit this fall!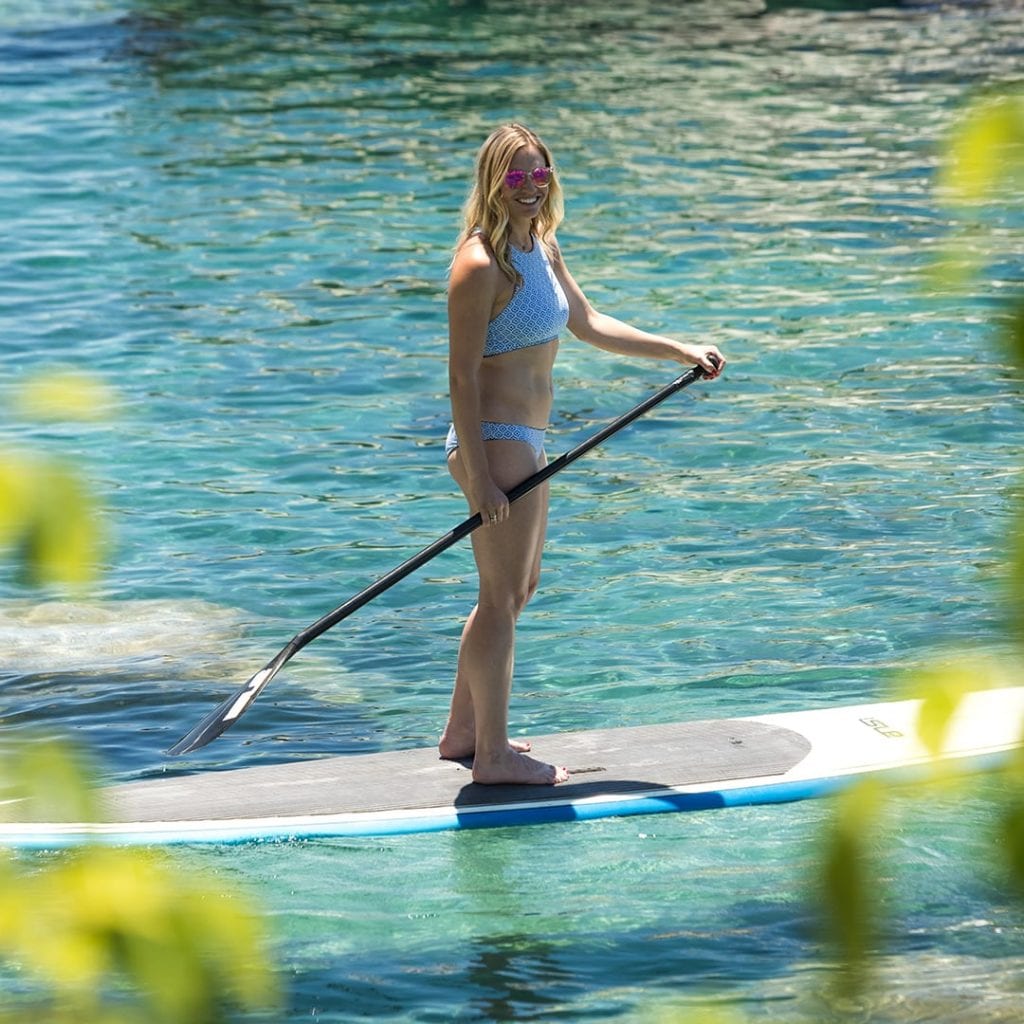 Challenge 1: Stand-Up Paddle Board at Homewood
Location: Homewood (West Shore)
Distance: 2.5 miles
Time: 1 hour
Calories Burned: 300-430 (source)
Muscles Activated: Mid-back, shoulders, arms and abs
Details: Head to one of Lake Tahoe's most breathtaking beaches and rent a paddle board from West Shore Sports at their Homewood location, 5395 West Lake Boulevard. 
**Mindful Moment: Clarity––North Lake Tahoe's 99-percent pure water allows visibility up to 30 feet. Take this moment to find clarity about something in your life. Take five minutes to isolate a problem, issue, challenge, desire, dream, and determine the steps you need to accomplish it.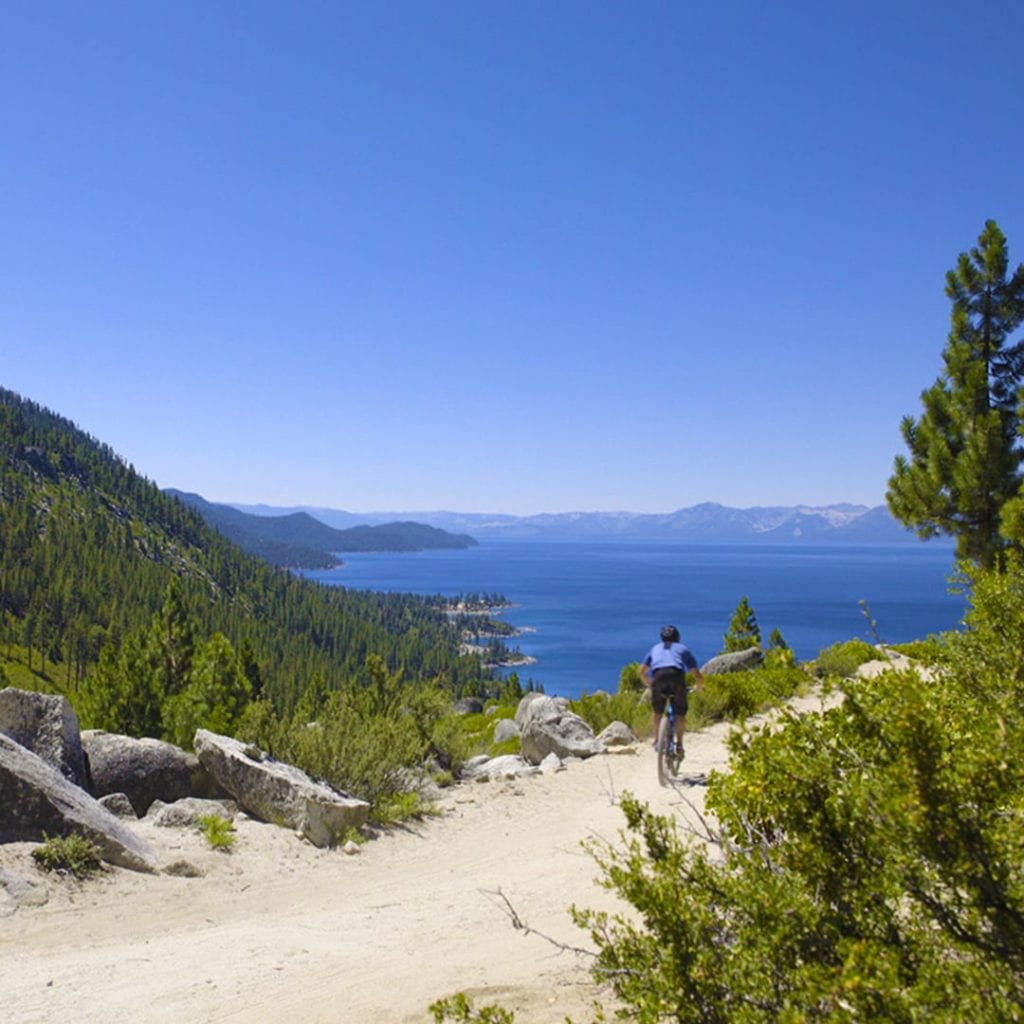 Challenge 2: Bike the Flume Trail 
Location: Flume Trail (Spooner Lake to Tunnel Creek trailhead; East Shore) 
Distance: 14 miles (point-to-point)
Elevation gain: 1400 feet
Time: 3-5 hours
Calories Burned: 1200 (source)
Muscles Activated: Calves, thighs, glutes, shoulders, arms
**Mindful Moment: Freedom––Feel the invigorating rush of the alpine air as you speed down the trail. The adrenaline coupled with views of three alpine lakes will have you feeling free and fully alive. Take this opportunity to fully embrace the freedom of the present moment. 
Details: Described as one of the most beautiful bike rides in the Tahoe region, the Flume Trail begins at a thrilling 8,740 feet elevation. Rent a bike from Flume Trail Bikes and take their shuttle to Spooner Lake for a point-to-point ride.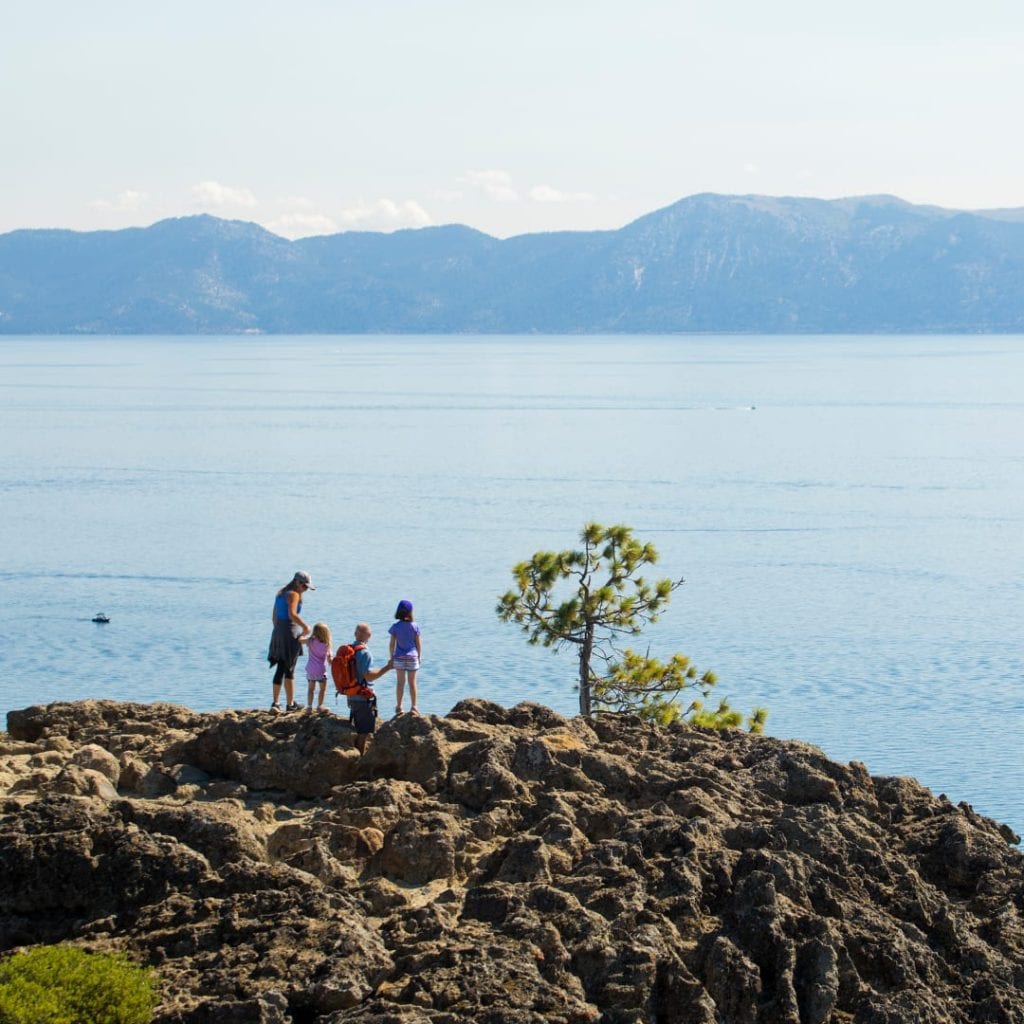 Challenge 3: Hike Eagle Rock
Location: Eagle Rock Trailhead, Homewood (West Shore)
Distance: 1 mile (out-and-back)
Time: 15-20 minutes
Calories Burned: 130 (source)
Muscles Activated: Quadriceps, hamstrings, glutes, calves
**Mindful Moment: Disconnect–– Leave your worries and to-do list at the trailhead. Embrace the secluded, peaceful feeling at the summit and enjoy being above it all as you take in panoramic views of Lake Tahoe.
Details: Eagle Rock is an eroded dormant volcano, and offers one of the most breathtaking views in Lake Tahoe.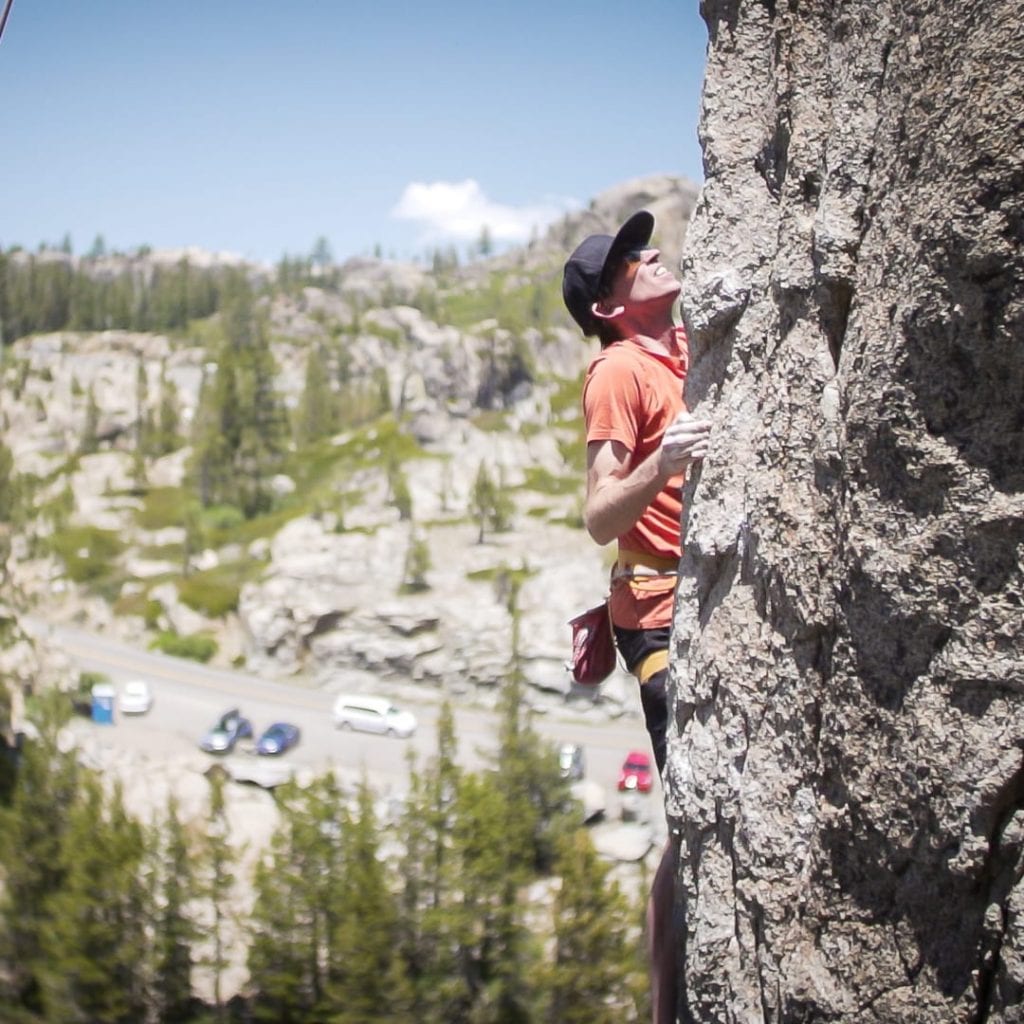 Challenge 4: Rock Climb at Donner Summit
Location: Donner Summit (accessed via Donner Pass Road)
Types: Trad, sport, bouldering, multi-pitch
Time: 3 hours
Calories Burned: 2,100 (source)
Muscles Activated: Lats, biceps, forearms, calves
**Mindful Moment: Courage or Strength–– Channel your inner mountain warrior and toss all your hesitations to the side as you scale up the summit. Put all your courage into each hold, and relish in the thrill and sense of achievement as you reach the top. 
Details: From routes that are perfect for beginners to some of the toughest in the country, Donner Summit has a climb for everyone. The easily accessible climbs are comprised of granite rock, one of the best climbing mediums in the world. Climbers can experience Tahoe natural history by checking out the unique petroglyphs at the summit.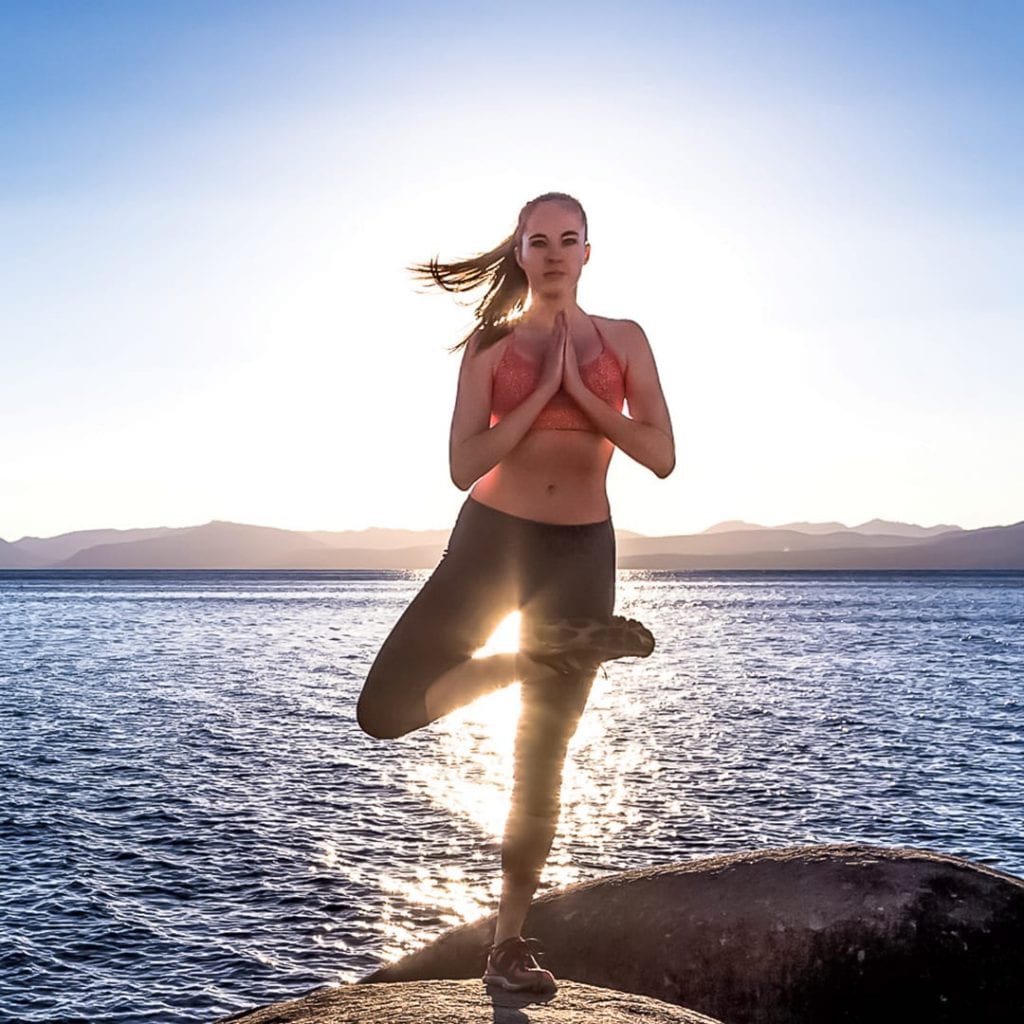 Challenge 5: Yoga at Speedboat Beach (on a rock boulder)
Location: Speedboat Beach (Kings Beach)
Time: 1 hour
Calories Burned: 200-600 (source)
Muscles Activated: Abs, arms, back, chest, glutes, hips, quadriceps, shoulders
**Mindful Moment: Balance & Breath–– Find balance as you connect to  your breath and surrender to the present moment. As you flow through your favorite poses, enjoy some much deserved self care for your body, mind and spirit. Allow the healing power of Lake Tahoe rejuvenate you. 
Details: Restore your body with an invigorating yoga session on Speedboat Beach. Iconic granite boulders surround this picturesque setting, so whether you practice on the water or sand, solo or with a private instructor, you will find pause, connectivity and balance at this quaint neighborhood beach.