If you're here to celebrate, enjoy the nightlife, hang with friends or just have a fun time but are hoping to cut back on the alcohol, we've provided a selection of nonalcoholic options on offer at Lake Tahoe's restaurants, bars and breweries so everyone can have a great time.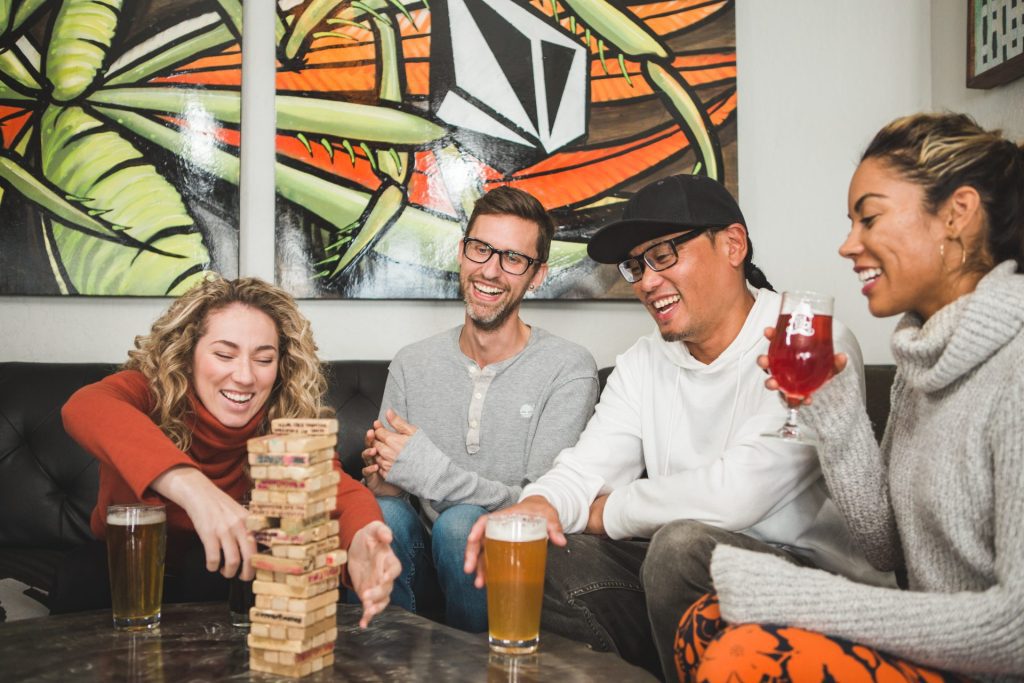 INCLINE VILLAGE
Popular for its beautiful mountain retreats and relaxing beaches, Incline Village offers numerous choices for all.
Alibi Ale Works' Incline and Truckee Public House locations serve a delicious assortment of appetizers and sandwiches, as well as 18-plus Alibi beers on draft. Nonalcoholic drinks include house-brewed Alibi kombucha, Twisted Tree nitro cold brew coffee, house-made lemonade and iced tea and a variety of Jones cane sugar sodas.
Choose from an extensive wine and cocktail list at Bite Tahoe, while designated drivers can enjoy a tasty Hip to Be Square cocktail that features lemon verbena syrup, cucumber juice, lemon and club h20. Pair your drinks with some delicious delicacies like Shrimp Crab and Andouille Sauce Gumbo or Pork Baby Back Ribs soaked in a tamarind chipotle honey sauce. Yum!
Incline Village is a hub for outdoor activity year-round, in fact, it is known as the mountain biking capital of Nevada. In the winter, you can engage in a cross-country skiing adventure at Lake Tahoe Nevada State Park. It's an easy way to check off your wellness activity for the day while enjoying some great views of the lake.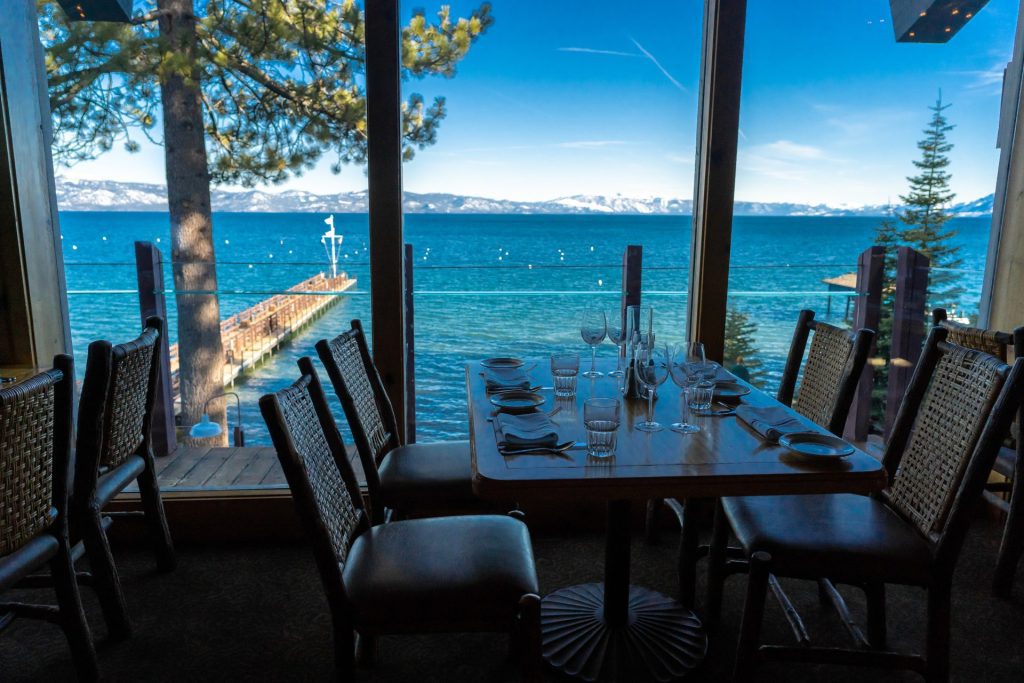 CARNELIAN BAY
Beaches, boats and Mackinaw trout are big draws for locals and visitors. While there, stop in at Gar Woods Grill & Pier for a mouthwatering meal from the wood grill and a sweet shake, smoothie or Republic of Tea selection. Or try one of their excellent mocktails.
KINGS BEACH
Kings Beach offers easy access to Lake Tahoe and all of its fun activities, many of which include the beautiful beaches and crystal-clear water. When you're in town, check out Caliente! a fantastic restaurant that specializes in American Southwest flavors and more.
If you feel like dining at home or at the beach, there are numerous restaurants, markets and stores that will pack your goodies to go. Tahoe Central Market in Kings Beach offers a variety of gourmet sandwiches on locally baked breads, fresh sides and soups, along your choice of kombucha, sparkling water, teas, juices and more.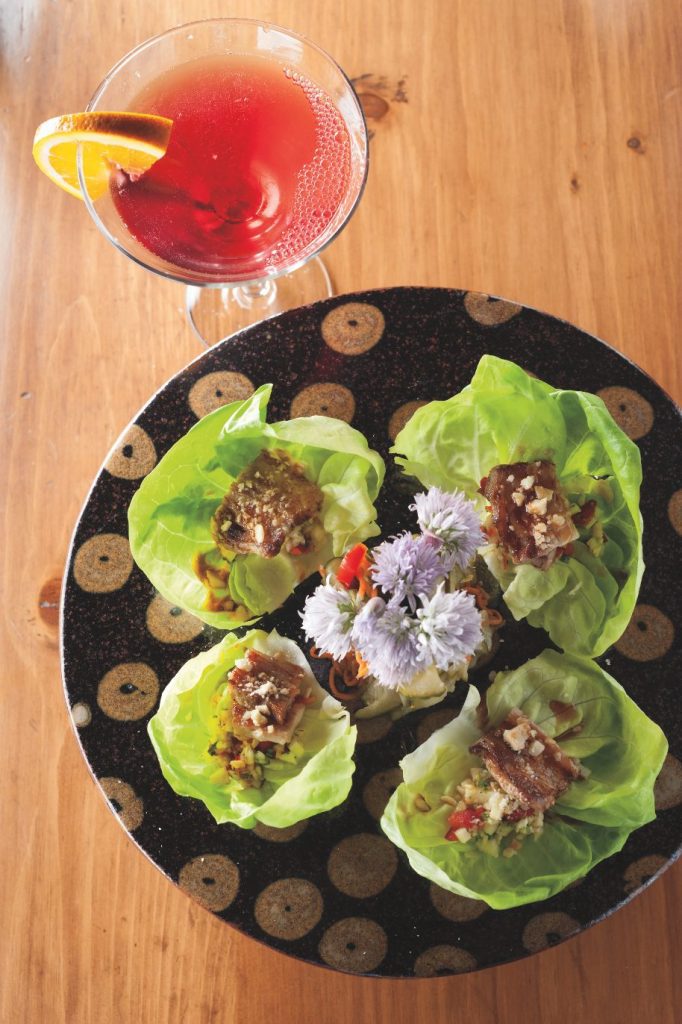 TAHOE CITY
Tahoe City offers wonderful views of the largest alpine lake in North America, as well as excellent walking and biking paths, four-star restaurants and more. Speaking of fine dining, Jake's on the Lake's first-class fare boasts influences from Hawaii and Southern California. Among the mocktails available at the waterfront restaurant are the POMa Palmer, featuring pomegranate juice, fresh-brewed iced tea and San Pellegrino Limonata, and Lakeside Punch, a combination of apple and cranberry juice and ginger beer.
Enjoy the casual, friendly atmosphere, great food and refreshing drinks at the dog-friendly Pioneer Cocktail Club, located in the center of Tahoe City across from Commons Beach. Known for its innovative cocktails and eclectic bar menu, the restaurant has nonalcoholic versions of any of their special drinks, which go perfectly with tacos, burgers and more.
A "fusion of Asian and European-style influences paired with the spirit of California" awaits you at Wolfdale's Cuisine Unique. The menu offerings change often, but are always delicious. You'll find nonalcoholic drinks such as a Nojito (a virgin Mojito with mint and lime) and a Pineapple Paradise with ginger syrup and lime.
Whether you're ready for breakfast, lunch or dinner, West Shore Market in Tahoe City is serving it up. The neighborhood grocery and deli features fresh seasonal creations from scratch, and the opportunity to pick up some groceries while you're there. You'll also find numerous choices of nonalcoholic beverages as well. While in Tahoe City, drop by Sips, a liquor store/small bar, with plenty of excellent nonalcoholic options available.
TRUCKEE
A gateway to Lake Tahoe's north shore, Truckee is a favorite stop for a day trip from the lake. The small mountain town has a big assortment of things to do in the winter – skiing, snowboarding, ice skating and even fat-tire snow biking come to mind – and plenty of year-round hidden gems to make your stay a memorable one. While there, make sure to stop in at COMO, a beloved Truckee restaurant serving elevated Mexican food, cocktails and mocktails like Agua Fresca with hibiscus, lime, cinnamon, mint and soda, and a Mockarita with lime and honey.
Located in the historic Truckee Hotel, Moody's Bistro Bar & Beats is more than just a place to stop in for a great meal. While there, you may get to enjoy the sounds of a live jazz, Americana, soul or rhythm and blues bands to go with the mountain cuisine, all fresh and seasonal, plus craft cocktails. Nonalcoholic beverages include a Sparkling Almond Blossom with orgeat, lemon, seltzer and shaved almond, or a Cold Saffron Brew with Nitro Cold Brew Coffee, saffron syrup and mint bitters.
The family-owned New Moon Natural Foods community market in Truckee offers healthy fare, including specialty sandwiches with names that will bring back some musical memories, such as Yellow Submarine, Jesse's Girl and California Dreamin', along with locally brewed non-alcoholic kombucha on tap, juices and organic smoothies.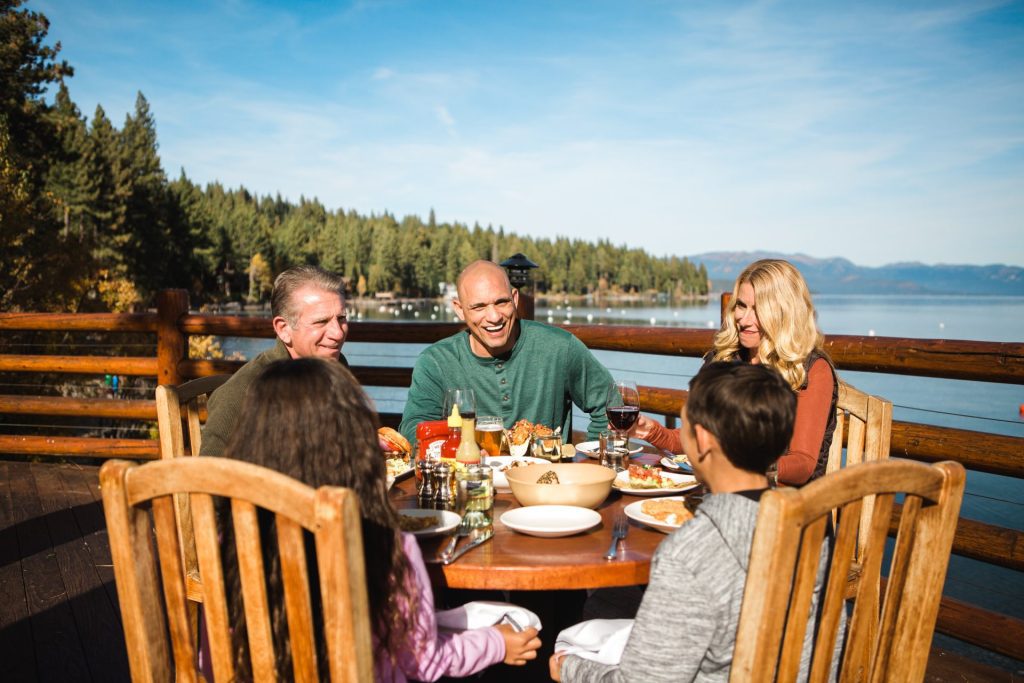 WEST SHORE
Located on Lake Tahoe's west shore, Sunnyside Restaurant & Lodge features the best of both worlds: mountain-inspired lodge rooms and a restaurant, serving new American cooking and casual fare. Chow down on a mouthwatering burger or a delicious rice bowl and enjoy a First Breeze (lemonade, strawberry puree and blueberries) or Cucumber Soda (muddled cucumber, organic agave, soda and lime). And once your food has settled try out a bike ride along the West Lake Tahoe Bike Path.
A DESIRABLE DESTINATION
North Lake Tahoe spans two states – California and Nevada – and the area offers many ways to enjoy its exceptionally beautiful surroundings. There are hundreds of miles of hiking and biking trails, dozens of beaches, every type of winter and summer activity you can think of and the 39 trillion gallons of water that form Lake Tahoe, which is of course surrounded by the beautiful Sierra Nevada mountains.
If your New Year's resolution is to be more active and get more exercise, there are numerous picturesque hikes, such as Bayview Trail which is challenging and offers fantastic views of Emerald Bay and Lake Tahoe, and Glacier Meadow Loop Trail, a fairly easy adventure that provides lake views and a look at the results of glaciation.
If the beach is your happy place, North Lake Tahoe is where you should be year-round. For example, Secline Beach in the middle of Kings Beach provides forested upland with shady picnic tables and barbecues, and is also a perfect spot to launch kayaks and paddleboards.
If you're into sports, there are all kinds of opportunities for you in North Lake Tahoe. The winter season is a Snowpalooza that offers downhill and cross-country skiing, snowboarding, sledding … there are too many to mention, and plenty to experience. The benefit of the beautiful waters of Lake Tahoe is that boating, fishing, kayaking and practically every other water sport can be accomplished while enjoying the surrounding mountains and adventures you can find. If you prefer to stay on land, hiking-and-biking trails and horseback riding are just a couple of the possible adventures in store for you.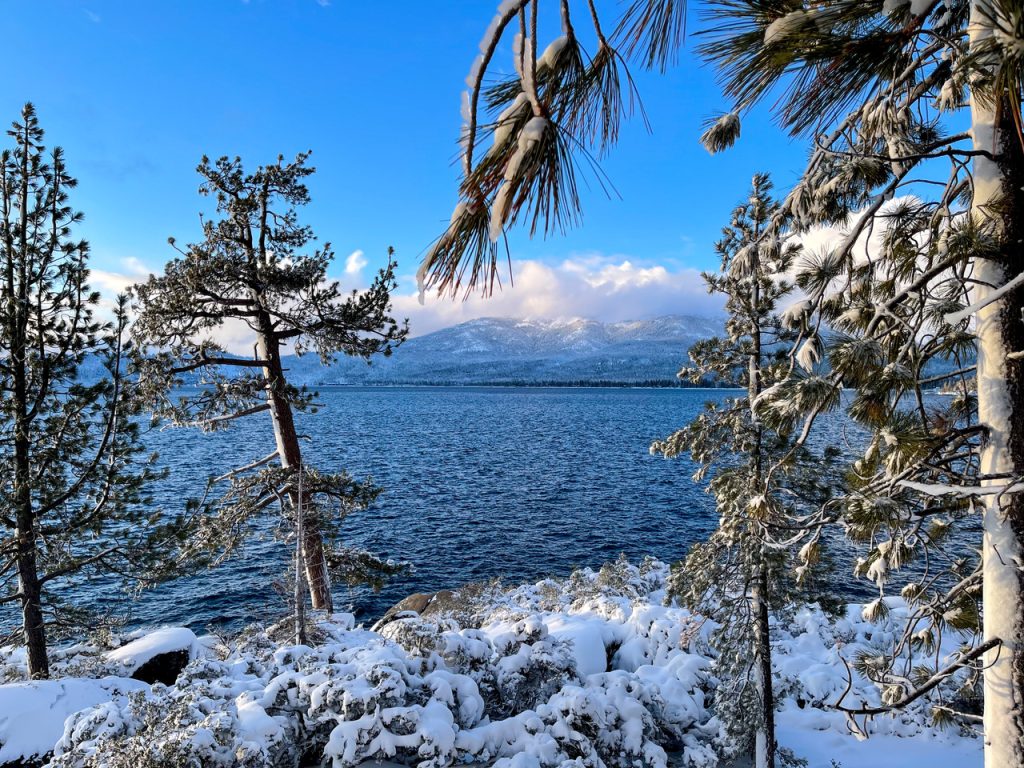 SUSTAINABLE TRAVELING
The North Lake Tahoe area is world-renowned for its beauty as well as its dedication to the environment. That's why residents and visitors alike are asked to commit to and put into action the six travel tenets that will amplify environmental stewardship efforts and serve as a reminder to adventure with awareness and to observe the impact of their individual actions.
ENJOY YOUR STAY
From budget-friendly inns to four-star resorts, the North Lake Tahoe has a wide range of lodging options where you can rest your head. Let us help you plan your stay and make the most of your time here while ensuring a safe enjoyable adventure.