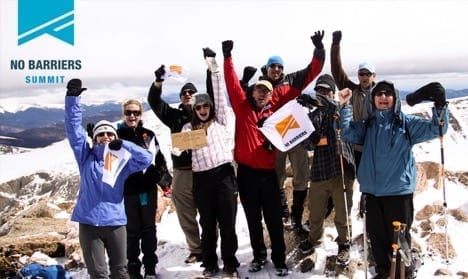 Experience music without hearing or sewing without sight. Get up close with a falcon. Participate in extreme kite flying or adaptive cross fit, scuba or rock climbing. Learn meditation or the joys of self-care and deep nourishment, and prepare to be inspired when the No Barriers Summit comes to The Resort at Squaw Creek June 1-4, 2017. The Summit is an invitation to envision a world where the power of the human spirit transcends barriers and immerse yourself in a community that knows "what's within you is stronger than what's in your way."
This four-day Summit is an annual community convergence, featuring more than 40 adaptive activities, notable speakers and a showcase for cutting-edge innovations and technologies in adaptive sports. No Barriers is an organization that works year-round with youth, veterans and people of all abilities to "foster a community of curious, brave and collaborative explorers who are determined to live the No Barriers Life."
"What is amazing about the Summit is it is a showcase in the power of possibility," said Sara Kaner, No Barriers Summit director. "Attendees are able to immerse themselves in recreation, innovation and entertainment that are fully accessible for any ability. We are one of the only immersive events in the country that makes it possible for all people to participate. Join us for an evening of inspiration or come for the entire event".
"North Lake Tahoe is one of the best places in the country to live a No Barriers life, so we're pleased to welcome this inspiring community," said JT Thompson, tourism director for North Lake Tahoe. "We have a number of remarkable local organizations working year-round to make the outdoor recreation opportunities our area has to offer accessible to all visitors, and the No Barriers Summit will be an opportunity to showcase some of these local providers on a national stage."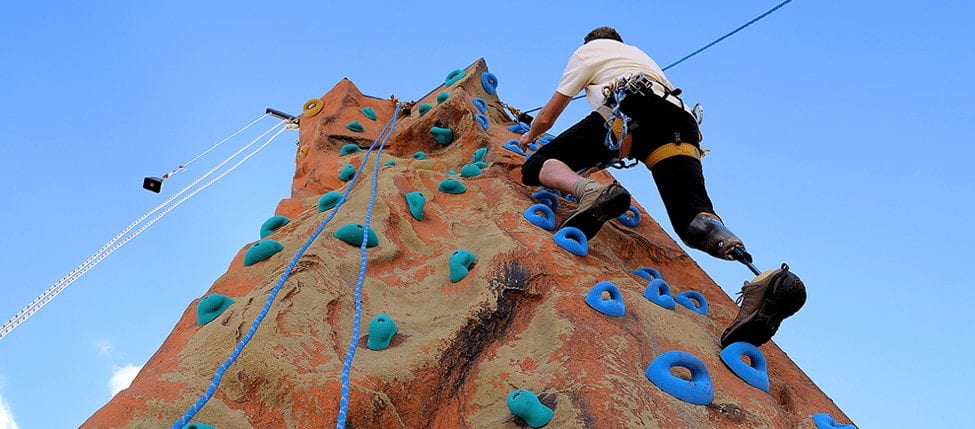 Local companies participating in the Summit include Achieve Tahoe, which will lead a session in adaptive water skiing, plus a canoe, kayak and paddleboard excursion on Prosser Reservoir and a full-day water excursion including skiing, boat tubing and paddle sports, No Limits, which will provide an accessible climbing wall and lead a rock climbing clinic, High Fives Foundation which will stage a wheelchair rugby match and Note-able Music Therapy, a Reno-based company that will lead the dance and drum circle activities.
Early-bird Summit registration before May 25, 2017 is $350 and includes all meals (except a cash-only community dinner on Saturday night), access to speaking sessions and community events, plus admission to the innovation pavilion. Elective activities are an additional fee. Also, evening passes to speaking events are available for visitors who are curious about living a No Barriers Life but aren't ready to commit to a full weekend of immersion.
Learn more!