North Lake Tahoe is one of the most beautiful places in the world. Its pristine water, crisp air, and inspiring mountain landscape has captured the imagination of millions over generations, and but for an increase in human activity over the years, the region is a shining example of nature's beauty when well-preserved.  
That preservation is no coincidence.
As a community, the people of our mountain paradise (both locals and visitors alike) are dedicated to practices that are not only environmentally friendly but also promote a more resilient and robust community. Through education programs such as the Traveler Responsibility Pledge, Wildfire and Water Safety, and COVID-19 resources, we have included visitors in our mission to be a model of sustainable practices that touch local businesses, community members and tourists alike. 
As World Earth Day dawns again, we reaffirm our commitment to keeping North Lake Tahoe protected, and invite you to join us in doing so through the newly launched Traveler Responsibility Pledge. To get started, we've put together a guide with actionable steps you can take to implement each pillar of the Pledge.  
Tahoe Action Tip: Take the pledge today and learn how you can get more engaged below.  
A special note of thanks: all images included in this article are courtesy of North Lake Tahoe-based photographer and essayist Ming Poon.
Become a Steward of Lake Tahoe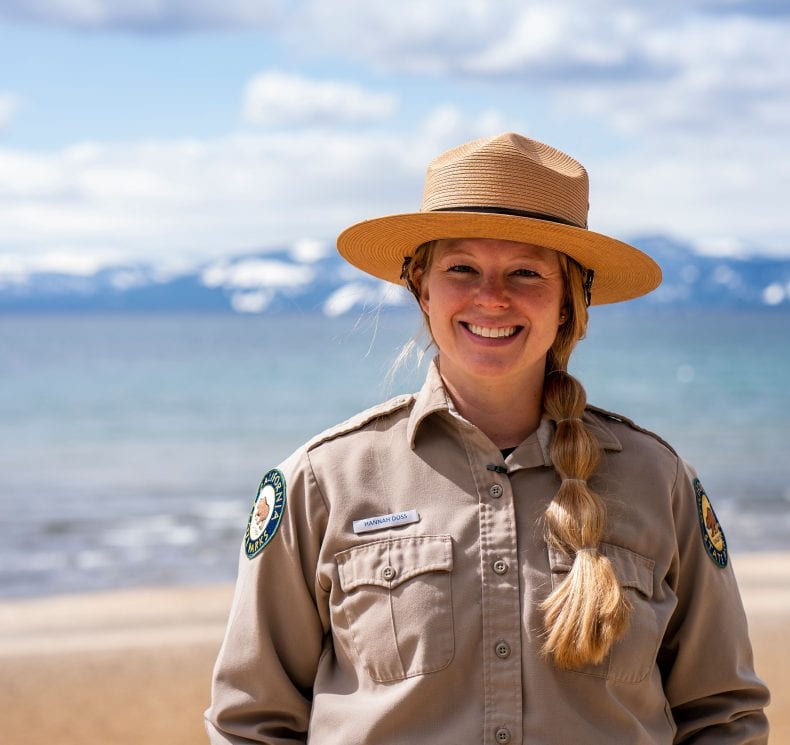 Protecting and preserving the beauty of North Lake Tahoe is a collective responsibility that requires the work of visitors and locals alike. While an effort like this requires all of us, it's the power of individuals coming together that makes our work to conserve our mountain paradise greater than the sum of its parts. Anyone can become a steward of North Lake Tahoe in this sense. Here are some ways you can do that. 
Help 

Keep Tahoe Blue

. Whether you have 15 minutes or 4 hours, commit to getting involved and making a difference. The Tahoe Blue Crews 

volunteer program empowers and supports community members to conduct cleanup efforts at streams, beaches and trails around the region that are litter hotspots.




 

Remember

 that being a good steward of North Lake Tahoe includes 

taking care of yourself

. As you adventure throughout the region, pay close attention to signage, and observe all trail advisories. They're in place to keep you and your North Lake Tahoe neighbors (including people, plants, and animals) safe—and failure to observe them can endanger others, including our emergency responders.

 
Cut Emissions By Choosing Alternative Transportation
Did you know that millions of vehicle trips take place in and out of Tahoe each year? While we welcome visitors and understand that driving is a major element of American life, we know that this volume of motorized travel from higher emission vehicles can be damaging to the air and water quality in our region. 
Further, these trips can contribute to traffic congestion and parking overflow which have a negative impact on quality of life. For these reasons, we encourage visitors and locals to consider shrinking their carbon footprint. Here are some tips on hitting the road sustainably: 
Take advantage of our 

public transportation system

, which includes (free) buses, trams, trolleys and shuttles. Public transit is a great option for limiting your carbon footprint, as you'll be subtracting the emissions from your individual vehicle from the equation while still getting exactly where you need to go. Did we mention that many of our buses run on electricity?




 

Rent a bike

to traverse North Lake Tahoe's varied and beautiful landscape—no emissions necessary. Bike lanes and trails throughout the region make hitting the road on two wheels a safe yet exhilarating proposition that's good for your body and the environment.
If you must drive your own vehicle, consider choosing a hybrid or electric vehicle. Electric vehicles are especially welcome in the region, and we support their use by offering several EV 

charging stations

 throughout the region.

 
Buy Local, In Person or Via Gift Card
Local businesses are the cultural backbone of the North Lake Tahoe community. Our entrepreneurs provide a wide range of products, restaurants, bars, and experiential activities that make your visit to North Lake Tahoe truly memorable, in a deeply personal way. As you explore our community, we urge you to get to know our locals by patronizing their businesses.
Take home some fresh California produce from special places like the 

Tahoe City Farmer's Market

 or do your 

holiday shopping

throughout our lakeside communities.
Support North Lake Tahoe businesses ahead of your visit—or a loved one's—by taking advantage of 

North Lake Tahoe's gift card program

, which allows you to pay for lodging, dining, materials and other adventures ahead of time online! These purchases help to keep businesses afloat year-round.

 
Respect the Environment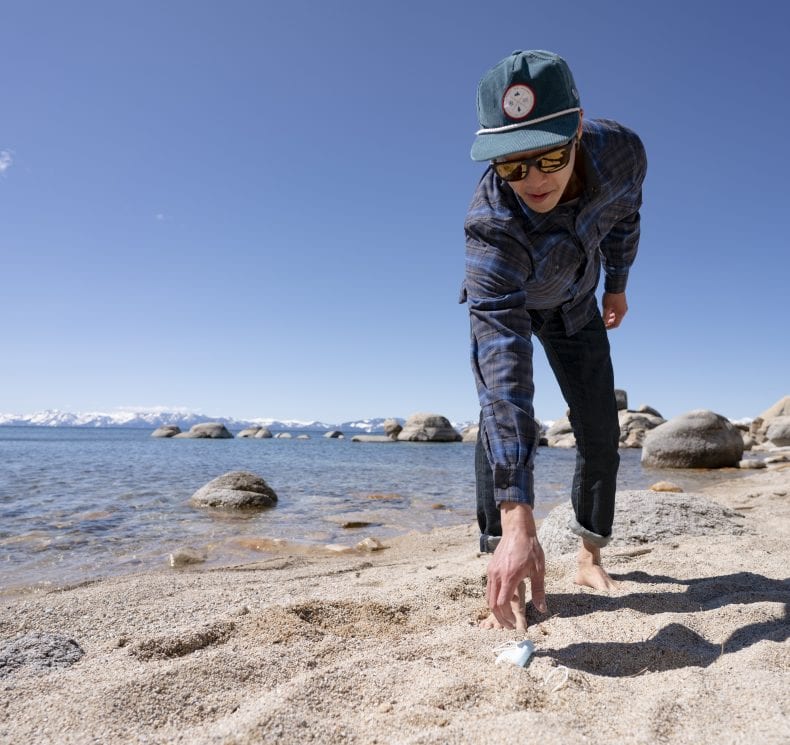 Key to the protection of our community is respect for people, place, animals and environment. In Tahoe, we take these practices very seriously, adhering to a number of standards that are designed to keep our community in excellent ecological health. We've rounded up some things to keep in mind. 
If you're not sure where to start, take a page out of the Take Care Tahoe playbook. Our partners at this local nonprofit have put together a great,

easy-to-use guide

on actions you can take each time you visit Tahoe to minimize your ecological footprint.

 
Get up to speed on your boat and watercraft inspections.

 North Lake Tahoe's waters are a pristine ecosystem that should not be disturbed by species that don't belong. Local

 authorities work to protect our waters from aquatic invaders primarily through the institution of Aquatic Invasive Species (AIS) inspections, and you can help by 

complying with best practices

.




 

Book Green Lodging.

 Luckily, most vendors and lodging establishments are North Lake Tahoe stewards themselves. 

Squaw Valley Alpine Meadows

, for example, is one of the venues at which you can find E.V. charging stations. Meanwhile, the 

Cedar Glen Lodge

 puts sustainability first—an effort that has resulted in numerous awards. Take the time to research your eco-friendly travel options, then choose accordingly. Then, of course, there is 

Granlibakken

, which was recognized as the first "green-certified" business in the Great Basin.




 
Skip Single-Use Products and Think Green 
Single use-plastics (like disposable water bottles) shouldn't make their way out of your hands and into our roads, forests and waterways. If you use them, we ask that you carefully dispose of them or recycle them in one of the many public recycling bins throughout the region. Here are some green tips to keep in mind as you explore our region.
Choose 

multi-use 

products 

when you visit our community, like refillable water bottles which you can load up at the many 

Tahoe Tap refill stations

 throughout the community. 

 
Keep in mind, everything you dispose of may end up in the lake.

 As alluded to above, it's a good idea to be mindful of the products you're consuming—and to choose eco-friendly alternatives that have a lower impact on the environment.

 
Stay Educated About Our Region
When it comes to protecting and preserving our region, knowledge is power. As you explore our mountain paradise, we encourage you to closely study all of the resources made available to keep you happy, healthy and safe on your trip. Here are some of the most important items: 
Our 

Know Before You Go Guide

is the ultimate travel planning tool for the prospective Tahoe visitor. Read the guide for tips on travel conditions in the region, vendor practices, safety advisories and more.
Build out COVID-friendly travel itineraries.

 While vaccinations are on the rise, we're not out of the COVID-19 rules yet, and many things have changed. Take on a positive attitude about these changes by knowing what to expect, and planning accordingly. We have a guide to help you do that 

right here

.

 
Interested in learning more about sustainable activities?

 From kayaking, 

paddleboarding

 and biking, we've got you covered. This blog post 

goes over some of your options

.




 

Want to get to know Tahoe from another perspective? Explore 

our region by 

water

—a great way to see it all with minimal emissions and a whole lot of excitement. To get started, check out the 

Lake Tahoe Water Trail

 website, where you can learn more about important safety procedures like filing a float plan, proper life-vest procedure, and boating regulations.

 
Keep Wildlife Wild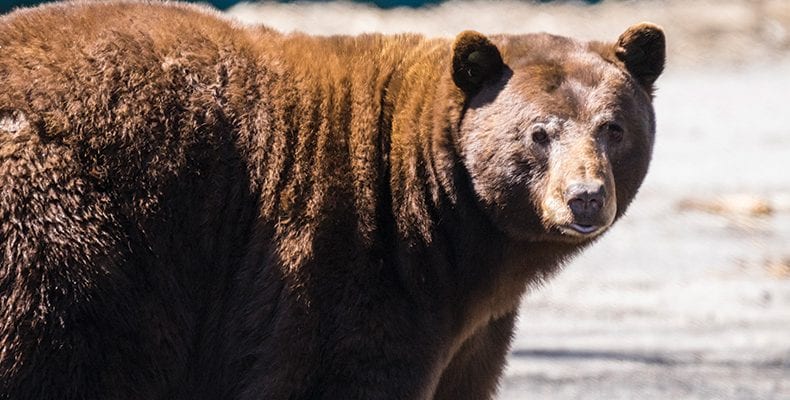 The Lake Tahoe Basin is home to over 290 animals and more than 1,000 plant species. North Lake Tahoe flora and fauna highlight an amazing array of trees, flowers and diverse plants.  
It is also home to many different types of birds, mammals, reptiles, amphibians and insects — including Tahoe residents such as the Sierra Red Fox, Lahontan Cutthroat Trout and the Mountain Beaver. 
The wildlife of North Lake Tahoe is beautiful, exciting, and, in the case of the squirrels (and arguably the bears, too), pretty cute. That said, they're best observed at a far distance, undisturbed by human activity. Here are some ways you can enjoy your plant and animal natures without causing harm. 
Refrain from feeding the animals

, touching them or otherwise disrupting their natural lives. Doing so can have problematic consequences for the community—and sharing your lunch with them can teach them that they're free to take whatever "human food" they want. There's a reason why "don't feed the bears" is a ubiquitous phrase.

 
Be "bear aware." 

After all, there's a good chance you might run into one while you're in the region. Visit the 

Tahoe Bear League website

 to learn more about these awesome creatures, and what you can do to keep them—and yourself—safe while you visit.




 

Get in-the-know about bear safety procedures

. Properly dispose of your food waste in bear-proof receptacles, storing your uneaten food in bear boxes, and removing all trash from your vehicle to prevent break-ins or other run-ins with our wild, forest-roaming friends.

 
Be Fire Safe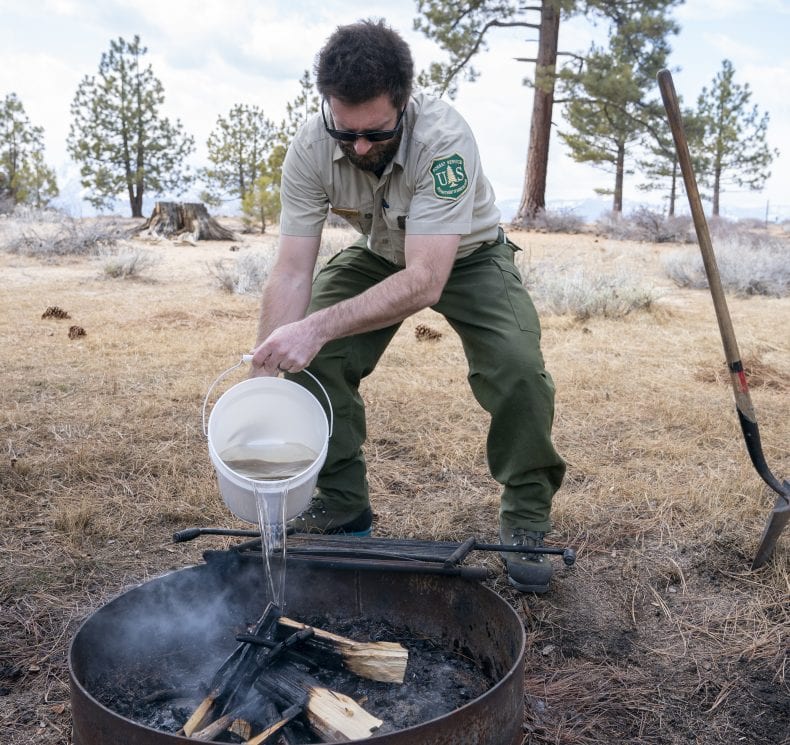 Fire can have a devastating impact on our local ecosystem and communities, and though we're well known for our snowfall throughout much of the year, we're part of an ecosystem that is highly vulnerable to wildfire throughout the summer and fall. It's incumbent upon all of us to minimize the damage and loss that fires cause by mitigating any behaviors that might exacerbate our vulnerability to fire. These are some things that you can do to make Smokey Bear proud. 
Be in the know about wood, charcoal and other fire safety.

 Did you know that 

most

 wildfires in North Lake Tahoe and throughout California are started by accident? Improper grilling, stray cigarette butts, and all sorts of other forms of human activity can have a devastating impact on the environment. For that reason, it's important for you to observe 

outdoor burning protocol

. 




 

Keep up-to-date on Red Flag Warnings.

 While 

every

 fire season warrants caution, some days are more imminently dangerous than others. 

Red Flag Warning Systems

help us to recognize these conditions. It's a good idea to keep your eyes peeled for warning such as these, and to consider extra caution and care during periods of high fire likelihood. 
Wildfires can break out quickly

 and they're a little unpredictable. For that reason, it's important to be ready for a wildfire evacuation at any time. There's a lot of things to take into consideration when protecting your health and safety in a wildfire emergency. To arm yourself with knowledge, we encourage you to read our guide on 

wildfire safety

. Please, bookmark it for future reference. It's better to have it and not need it. If you want to learn even more about fire safety, emergency preparedness and ways you can help, check out this resource website from 

Tahoe Living With Fire

.

 
Be Kind
We'll put it in plain terms. Sustainability is a struggle for destinations around the world, and North Lake Tahoe is no different. As more people learn about our mountain paradise, we find it increasingly challenging to keep our home's ecological well-being and quality of life stable throughout the year. In particular, visitation during peak periods (namely peak summer and winter months, and weekend) can mean massive crowds, congested traffic, and increased pollution.
But while these challenges are complicated, the fact is that a little bit of kindness and compassion from each of us can go a long way toward leaving each space we visit in the region even better than when we arrived. Here's what you can do to spread kindness in Tahoe, and make it a better place for all of us: 
Take a mindful approach to travel. 

Consider visiting midweek or during our lower volume seasons, which are the 

hidden treasures

 of our destination. This will help manage traffic, mitigate pollution, and help retain the quality of life our North Lake Tahoe community enjoys. 

Plus, you'll have more room to roam!

 
Observe the impact of your actions

. Think about how the choices you make impacts others. Some ways you can do this are to drive and park safely, speak kindly to others, keep noise down in residential areas, and greet the people you meet with friendliness and warmth.




 

See a crowded area? Consider choosing another activity.

 Overcrowding can produce safety hazards—and make it very hard to take care of the land you're enjoying. With hundreds of acres of land to explore, you'll be doing yourself—and the community—a favor by revising your plans.




 

Give the gift of your time.

 Nonprofit organizations throughout the North Lake Tahoe region work tirelessly to keep its people and our environment safe. You can join them in that endeavor by signing up for volunteer work at the 

Tahoe Truckee Community Foundation

, 

The Tahoe

Fund

 and the 

North Tahoe Business Association

—among many others.




 

Please, clean up your dog mess.

 While we love welcoming your pets in Tahoe, nobody likes a surprise on the bottom of their shoe. Make sure to bring a waste bag if you bring Fido along, and to dispose of any dog refuse accordingly.




 

Support a local organization that inspires you.

 If you don't have time to volunteer, consider supporting an organization that's doing work you appreciate in the region. Each of the organizations above, as well as nonprofits like the 

North Lake Tahoe Historical Society

, the 

Tahoe Heritage Foundation

, the 

Tahoe Fund

 and 

North Tahoe Arts

 use funds from donors like you to support their mission to preserve the culture and ecology of the region.

 
Support local businesses by spreading the good word. 

Our locals have been working 

hard

 to provide the North Lake Tahoe region with the experiences that help make this region so special—and they're worthy of praise for that. Spread some North Lake Tahoe love and share your support for local businesses by sharing your positive experiences on platforms like Yelp! Your reviews will act as word-of-mouth marketing for these businesses, telling other visitors about must-stop places.

 
We love welcoming people to explore the splendor and beauty of North Lake Tahoe, and are especially eager to share in the friendly, neighborly spirit of the region. We hope you'll enjoy your time in North Lake Tahoe, and that as you fall in love with this very special place, you help us protect it—and keep coming back.