Some people say you can't have the best of both worlds. Those folks obviously haven't experienced spring in beautiful North Lake Tahoe.
Few places in the U.S. provide you the opportunity to ski in the morning and kayak in the afternoon or take in the frosty scenery while snowshoeing across the backcountry, followed by a walk and picnic on a sandy beach with panoramic views of Lake Tahoe. That's just a small sample of what you can do during North Lake Tahoe's Dual Days.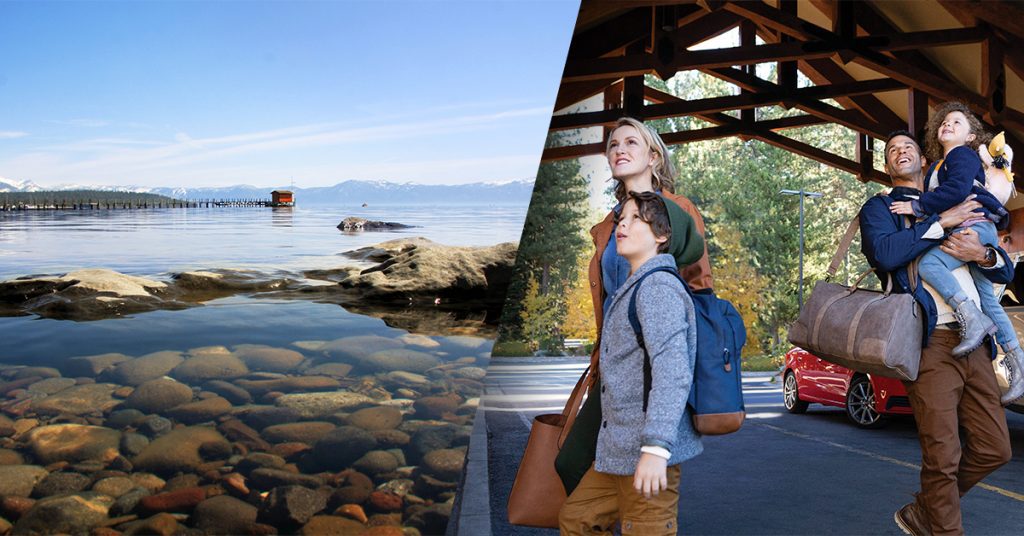 THE SECRET TO THE ULTIMATE SPRING STAY
Plan mid-week travel and you'll get the extra bonus of fewer crowds and special pricing. If you must do some work while on vacation, bring your computer, sit on the balcony of your hotel or at a beach or park and enjoy a glorious mountain view while you tap away.
One of the best things about skiing during the spring season is the quality of the snow. When the conditions are just right, the result is "corn snow," a time when the snow is not too hard but not too soft.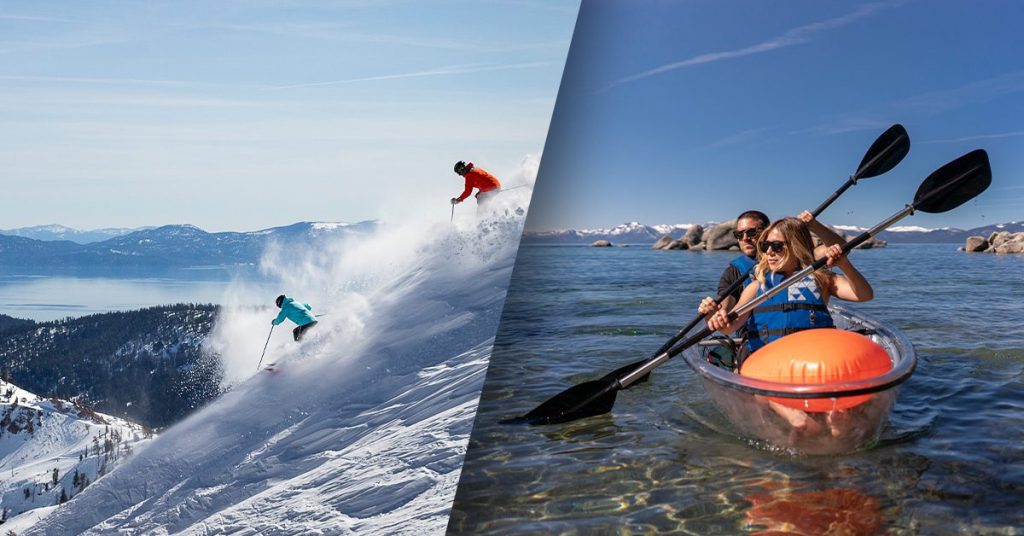 WHERE TO GO FOR SNOW PLAY & A LAKE DAY
Diamond Peak Ski Resort, located above Incline Village in Nevada, is an ideal spot for skiers of all ages and skill levels. The community-owned resort offers easy access, lessons and breathtaking views of Lake Tahoe. When hunger sets in, shed your skiwear and dine at one of Incline Village's many restaurants, some with views of the lake. Walk off your meal with a visit to a variety of shops that offer handcrafted works by local artists, or try out the Incline Village Fitness Trail, an 18-station exercise course that winds through the forest next to Incline Creek.
Come evening, you can trek through the area's peaceful forest during the Tahoe Adventure Company's guided sunset snowshoe adventure, or if you plan it just right, visit during a special full moon tour.
Like American double-Olympic medal winner Jessie Diggins, you can tackle the cross-country trails at the Tahoe Donner Cross Country Ski Center . You'll be gliding through meadows and over creeks in the beautiful Sierra Nevada. You can ski in the traditional sense, try the faster style of "skate" skiing or go backcountry skiing if you're really adventurous. If a nap sounds good, head back to your room at one of the numerous North Lake Tahoe lodging properties, then get ready for a relaxing evening along the Tahoe Rum Trail, made up of six restaurants where you can enjoy each location's special rum beverage.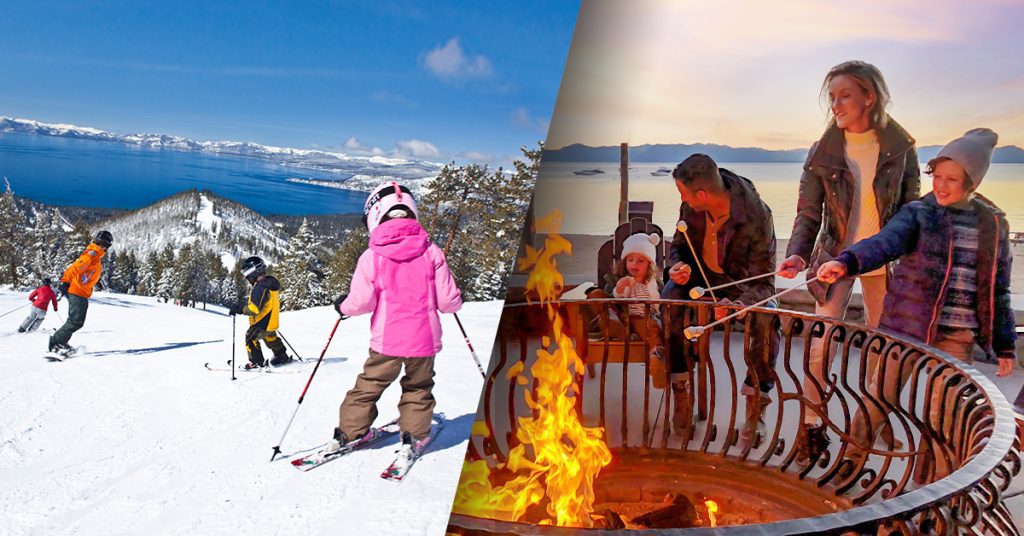 FAMILY FUN & COCKTAILS UNDER THE SUN
If you're looking for an adventure for the whole family, there may be no better place than Soda Springs Snow Park . Skiing and snowboarding are a given, but there's so much more: snow tubing, a children's tubing carousel, a snow play area with snow volcanoes, and snowman-building, just to name a few activities. Later in the day, get set for a two-hour sunset cruise provided by Lake Tahoe Bleu Wave. You'll see views of the snow-capped mountains and other sites, perhaps a variety of wildlife and then get ready to be amazed as Mother Nature puts on her best color-changing performance.
Whether you've spent the day skiing, snowboarding, hiking or ziplining, an excellent way to conclude the day is après ski. A French phrase for "after ski," après ski is whatever you want it to be. Sipping cocktails by the fireplace, having a gourmet meal at a posh resort, listening to music with friends at the hotel restaurant … the only limits are your creativity and desires. North Lake Tahoe provides limitless options, so live it up or wind it down. It's all up to you.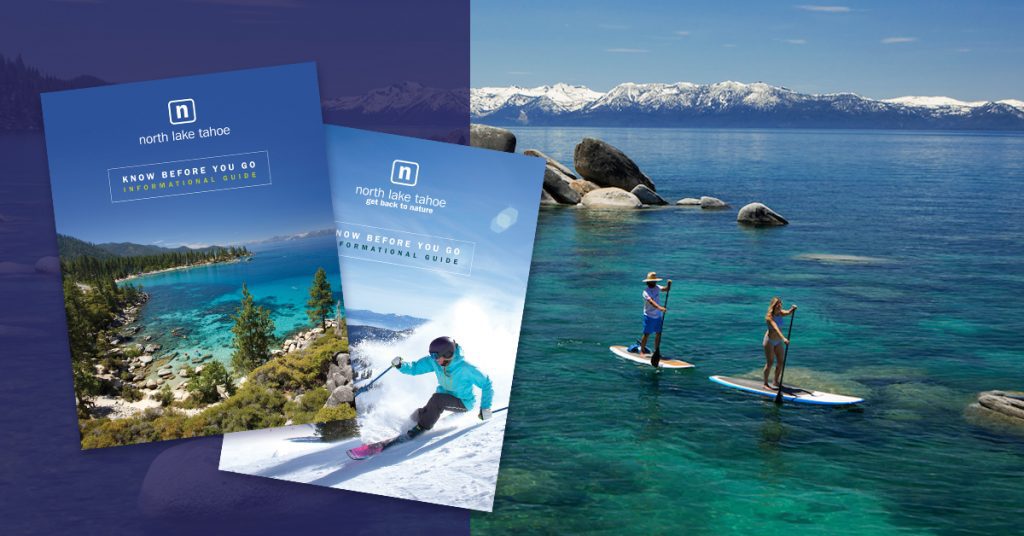 SPRING RESPONSIBLY
The beauty of the North Lake Tahoe area is unmatched, and keeping its natural wonders that way falls not only on those who are lucky enough to live or work here, but also on those that visit. It is important for everyone to commit to following the Traveler Responsibility Pledge, which includes:
Become a Steward of Lake Tahoe
Respect the Environment
Stay Educated
Keep Wildlife Wild
Be Fire Safe
Demonstrate Mindful Travel
If you're planning your first trip to North Lake Tahoe – or are a returning vacationer – it's important to know how to travel to the area safely and responsibly. A detailed Know Before You Go informational guide offers a plethora of resources, answers to the most frequently asked questions, COVID-19 activity suggestions and more. It's our promise to make your time here fun, friendly and safe.