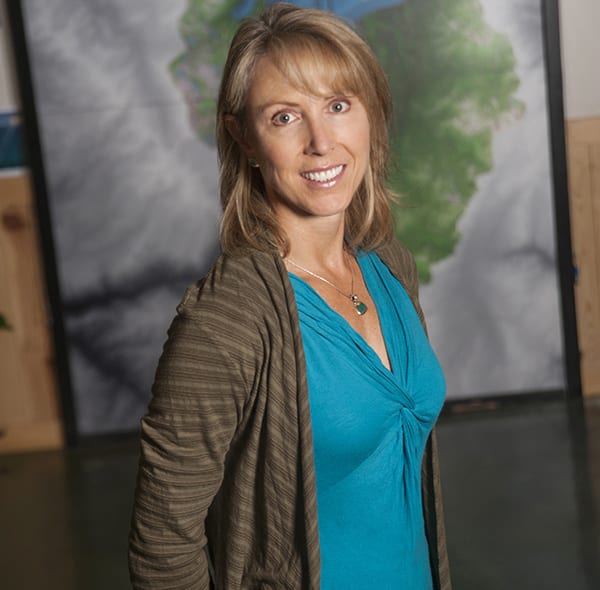 Last, but certainly not least, in our sustainability superstar series is Heather Segale, the Education & Outreach Director at the UC Davis Tahoe Environmental Research Center located in Incline Village.
We want to thank all our superstars for their hard work and dedication to protecting and preserving North Lake Tahoe and bringing awareness to such important topics. Join their efforts by signing the Traveler Responsibility Pledge and commit to making small changes that can make a big difference.
Make sure to read interviews from our other superstars:
All of these interviews were originally featured in Moonshine Ink and were written by Liz Bowling.
For over 15 years Heather Segale has fostered stewardship programs that inspire interest in environmental science. Working with school-aged children to adults, she is establishing a culture of environmental awareness while also creating a mindset of personal responsibility.
There are layers of experiential programing in your work, from hands-on exhibits to a robust lecture series, to a recently updated Citizens Science Tahoe App. Tell us about the range of work you are doing:
We operate two science centers (Incline Village and Tahoe City) where interactive exhibits provide engaging information about Lake Tahoe, the latest findings from our world-class research, and how we can work together to protect this precious resource. Our school programs for kids are designed to stimulate curiosity and motivate environmental awareness early on. Our Tahoe Science Center in Incline Village explores everything from water quality and lake health to monitoring climate change. We raise awareness about microplastics and ways to reduce plastic usage in every household. Our monthly lecture series covers a broad range of topics, and we recently updated our Citizens Science Tahoe App that encourages individuals to share observations – identifying litter hot spots, water quality issues, algae growth, and more to help researchers with their work. We talk with people about the basics: the importance of picking up trash (the beach is not an ashtray!), disposing of dog waste (there is no poop fairy!), lake-friendly gardening, and engage regularly about solutions.
How can visitors and residents alike demonstrate stewardship?
When we reopen, visit the Tahoe Science Center in Incline Village to learn about our research programs – I assure you it is worth the trip! Attend a lecture and follow our social pages to increase your awareness of what's happening on a local level. Download the Citizen Science Tahoe App, which is a powerful tool to help communicate what you're seeing on our public lands and beaches. Our research teams evaluate and utilize this information and it is an easy way to volunteer a small portion of your time. Simply Take Care – pick up trash, reduce plastic usage, make changes in your everyday life and engage in conversations about climate change. Every action, small or large makes a difference.
What concerns you? What gives you hope?
I'm shocked to see this blasé approach to litter. Everyone must do their part to leave no trace and pick up after themselves. I'm encouraged by the young people who care – who engage in climate change conversations and are working to reduce their plastic consumption.
TERC Impact
Since 2005, TERC has raised $6.416 Million for exhibits and education programs in the Tahoe area
Over 161,000 people have come through the Tahoe Science Center
TERC has educated more than 58,000 students
Get Involved