North Lake Tahoe's breathtaking beauty can be found as far as the eye can see. From epic panoramic views of the Sierra Nevada to the glittering expanse of the North America's largest alpine lake, it's easy to find something to feast your eyes on in our mountain paradise.
What you might not know is that, in Tahoe,you can experience feasting of the fine food variety, too! That's right: North Lake Tahoe is a place where you can enjoy an eyeful of the region's best views while you get a stomach-full of locally-made cuisine that looks just as delicious as it tastes. Here's our guide to some of the region's food and beverage highlights.
Dine on the Lake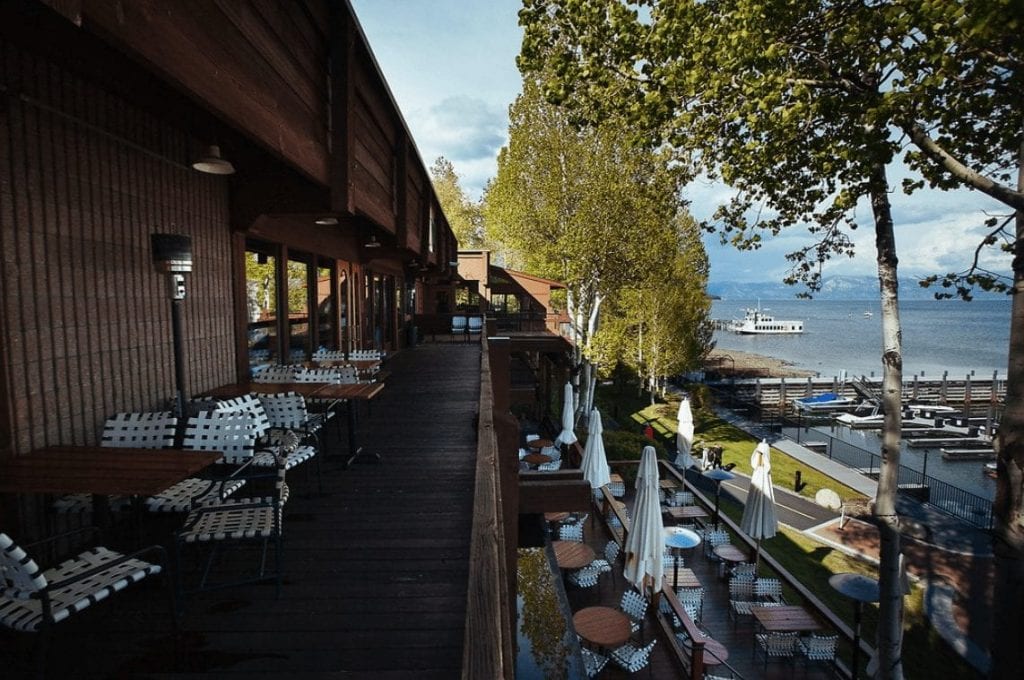 Good food is best paired with epic ambiance, and that's exactly what you'll find when you dine along North Lake Tahoe's pristine shores. A number of Tahoe's local staples offer spectacular up-close views of Tahoe's sparkling blues year-round, meaning you can dine al fresco and indulge in sumptuous bites and sips.
In Tahoe City, Jake's on the Lake is a popular fine dining restaurant serving up luxurious California-style cuisine along Tahoe's coastline; in Incline Village, Lone Eagle Grille's superb ambiance and top-of-the-line service are the perfect complement to its indulgent menu, including the locally-celebrated "Baked Tahoe"; and for steakhouse lovers, Jason's Beachside Grille of Kings Beach fame is one of many selections that simply can't be beat. If top-of-the-line lakeside dining is your priority, you simply cannot miss Homewood's West Shore Café.
Indulge Mountainside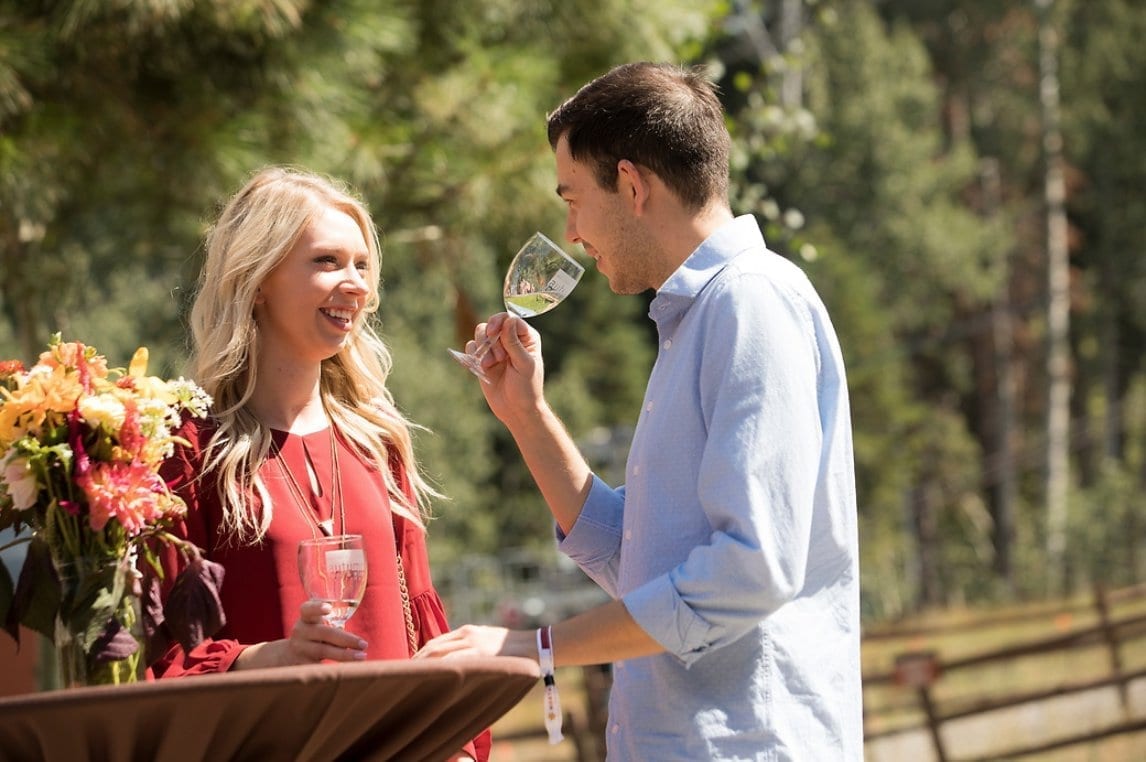 North Lake Tahoe's mountain communities and resorts are well-known for their wintertime skiing and year-round lodging options—but those aren't the only experiences to try at higher altitudes. In fact, our mountain paradise boasts some of the finest cuisine in the region—all perfectly framed by breathtaking panoramic views of the Sierra Nevada. At elevations of over 2,500 feet, bite into authentic Tahoe flavor and, at several restaurants, get an eyeful of Tahoe's expanse while you're at it.
If you ever wanted to try fresh American and Italian-style cuisine at mountainside elevation, look no further than the The Lodge at Big Springs on Northstar California's Peaks; for those in search of for fine dining, beautiful views and upscale decor, check out Manzanita at The Ritz-Carlton, Lake Tahoe; for vibrant fusion and delectable wine flights, stop by Plumpjack Cafe in Squaw Valley.
Bite Into Unique Cuisine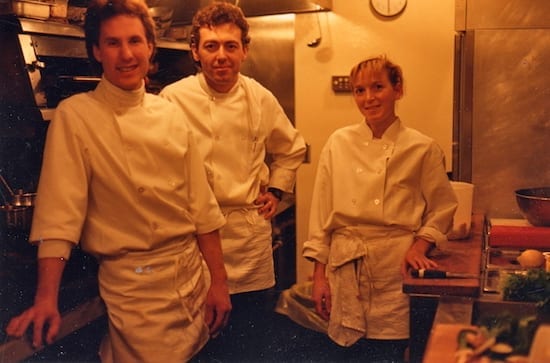 It isn't the food alone that makes North Lake Tahoe cuisine so special. The people behind that food—including Local Luminary Douglas Dale—infuse their own Tahoe passion and flair, giving local food a distinctive flavor.
Dale, a 40-plus year veteran of the food and beverage scene and long-time student of various cooking styles has served up "fresh food simply prepared" since finding his home and establishing Wolfdale's Cuisine Unique in 1978. Wolfdale's, like many of North Lake Tahoe's locally born-and-bred staples, is as much a beloved culinary establishment as it is a part of the region's gastronomical history. With each bite, visitors get a taste of homegrown innovation—and insight into creative minds that make North Lake Tahoe so unique.
Celebrate at Autumn Food and Wine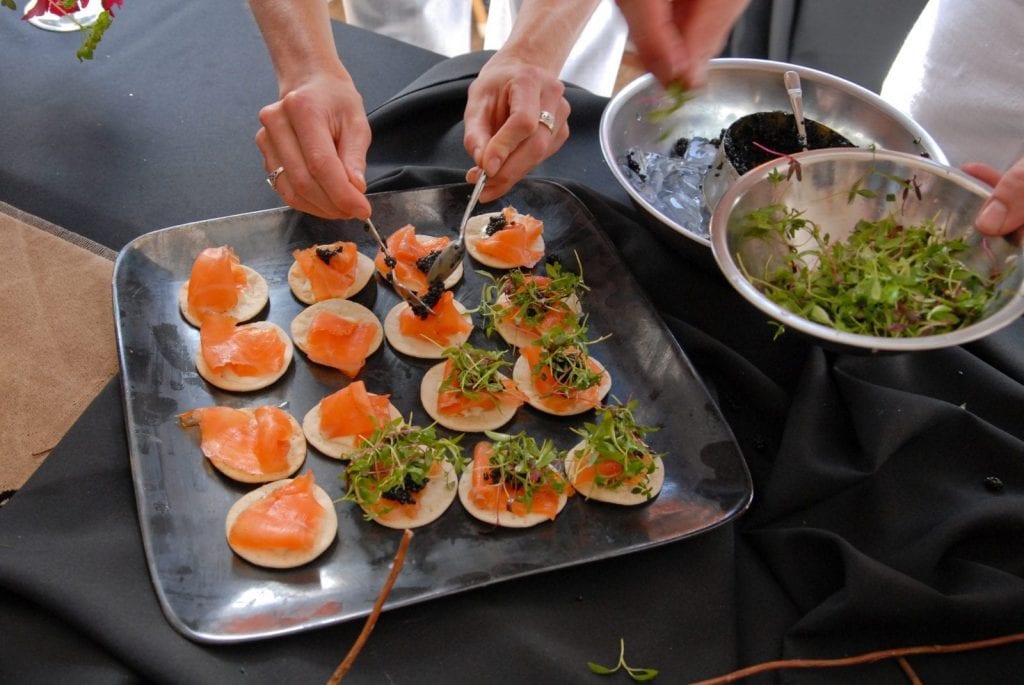 Changing leaves, cooling temperatures and Tahoe's epic beauty, autumn—Tahoe's Secret Season—is exciting for a plethora of reasons. The annual Autumn Food & Wine festival, which has celebrated the flavors and culinarians of the region for over thirty years, is an iconic way to celebrate the season. The festival takes you beyond the traditional fine food experiences, with events like vertical mountainside wine tastings at various elevations and high-intensity mountain cook-offs among talented chefs.
Whether you're an established foodie, a wine connoisseur, or simply someone who'd like to bite into something exciting new, this massive event has a little something for everybody to enjoy. If you're in the region, make the trek up to Northstar and don't miss this—your taste buds and belly will thank you.
Shop Local Flavors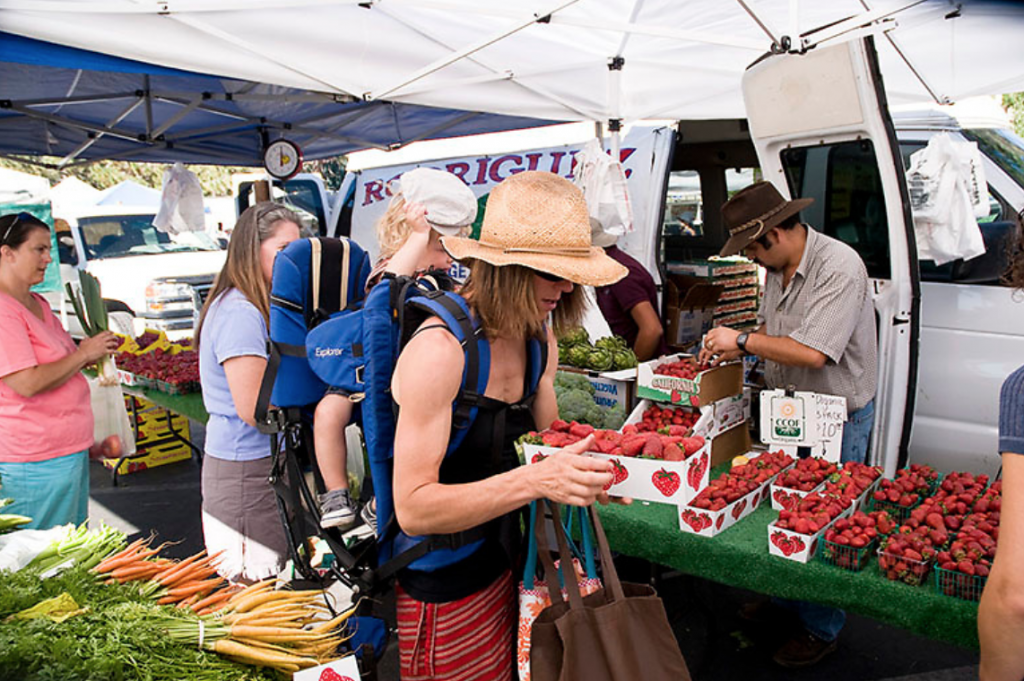 North Lake Tahoe's various dining establishments offer something satisfactory for any palate—but for those of us who prefer to cook and prepare food on our own, there are some great options, too. When buying supplies for camping, snacks, self-preparation or picnics, consider shopping local at establishments like Tahoe City's New Moon Natural Foods, Mi Pueblito Market and Kings Beach's family-owned Central Market.
All of this chow might leave you feeling heavyset and heavy-lidded—which is no problem. North Lake Tahoe has plenty of fantastic resort deals for you to take advantage, so you can eat and drink to your heart's content, and then rest your head for a cozy post-meal nap. So, why not book your stay today—and then bite, sip and trek your way through one of the world's most beautiful dining destinations?