Mothers are meant to be celebrated. Help your treasure find a treasure of her own by spending Mother's Day in North Lake Tahoe.
Around here, spring brings its own kind of bouquet as fresh mountain air from the Sierra Nevada creates a gentle breeze over the water. With the striking amount of fresh powder dropped this year, there's still opportunity to make twice the memories splitting your days between snow and lake activities.
Here are our picks for the ultimate Mother's Day in North Lake Tahoe.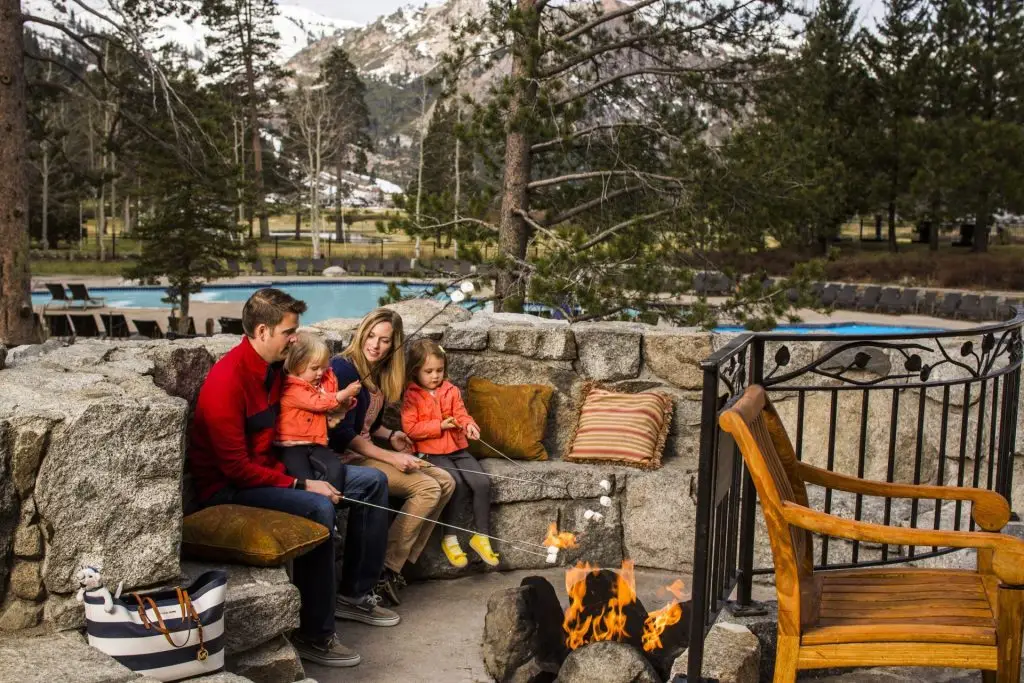 GIFT HER A GETAWAY TO NORTH LAKE TAHOE
Give mom the gift of a getaway (this spring or a future season, too). Plan a trip for her including lodging, activities and more, and top it off with a North Lake Tahoe gift card so she can splurge on local treasures. Check out these lodging options to find the best escape.
GIFT MOM A DAY OF ADVENTURE
This winter has been the gift that keeps on giving for North Lake Tahoe, producing lots of extra snow so that winter adventuring is still an option in the spring. That being said, springtime is inching in with warmer temps, so there are lots of gorgeous trails and sights for mom to explore this Mother's Day in North Lake Tahoe. North Lake Tahoe is one of rare places where you can ski in the morning and go on a bike ride in the afternoon.
Ski the Mountain
Explore the largest ski resort in Noth Lake Tahoe, Palisades Tahoe. It has more than 6,000 skiable acres, some of which will still be open thanks to our record snowfall this winter. The Village there has tons of restaurants and shopping too.
Hike the Trails
You'll find one of the best views of Lake Tahoe on the Tunnel Creek Trail, located near Incline Village. Be sure to snap a photo with their iconic Monkey Rock for your Mother's Day memories.
Ride into the Sunset
Biking is also a great activity this time of year – head out for a leisurely ride on the historic Truckee River Bike Path. North Lake Tahoe also has a number of e-bike options.
Play On the Lake
Take her out for a day on the lake aboard the Tahoe Gal where you can enjoy a lunch cruise, a sunset dinner cruise, or a cocktail cruise on crystal blue waters. For a more up close and personal view of the lake, reserve a Crystal Kayak experience through Wild Society. Kayaking on these waters in a clear kayak is a rare and memorable experience.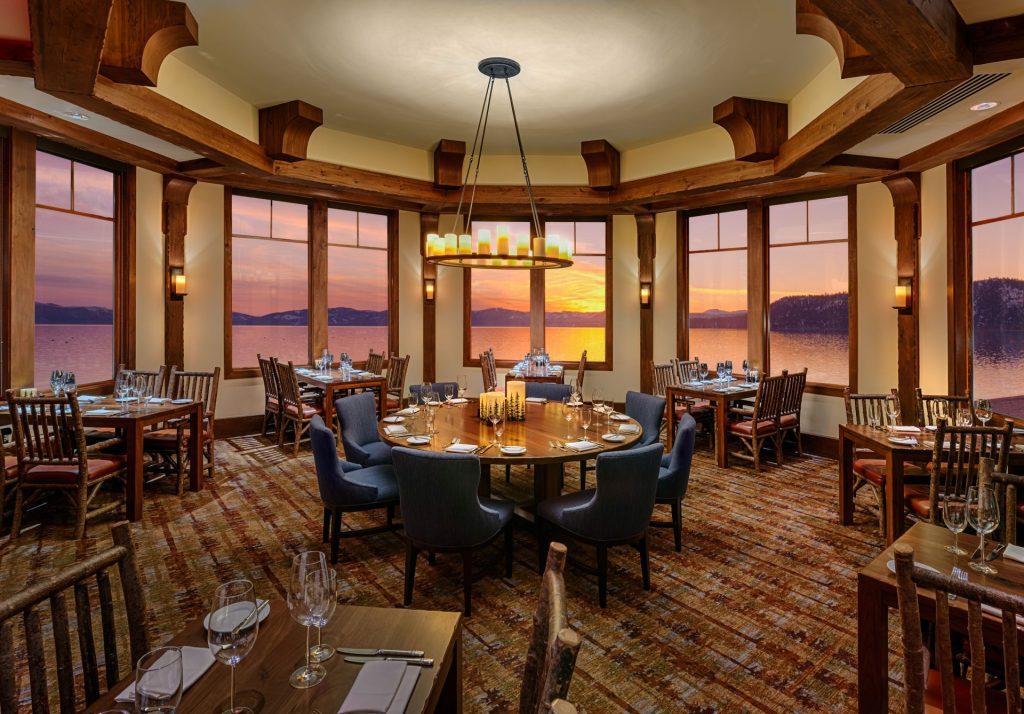 RESTORE MOM WITH SOME RELAXATION
A restful pause is something every busy mom would appreciate. If your mom would prefer to be pampered, then treat her to a spa day or an afternoon of wine tasting. North Lake Tahoe excels at ramping up the relaxation.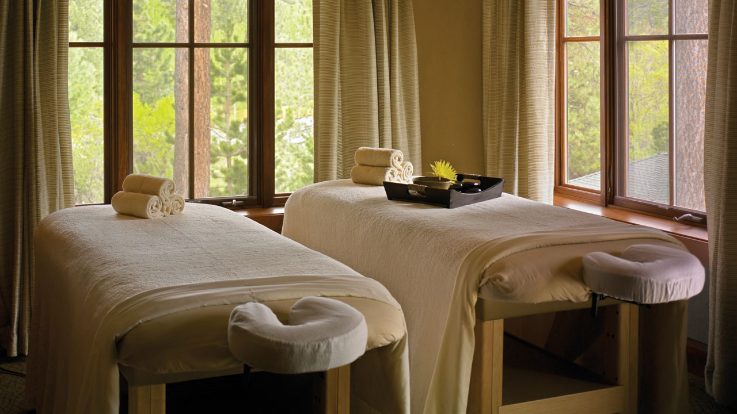 FIND THE BEST SPA SPOTS
A good massage and a little pampering for mom will say "thank you" as little else can. Gift her a truly peaceful Mother's Day at North Lake Tahoe's most soothing spots. Don't know where to start? Locals love the lakeside Lighthouse Spa for its stunning views and amazing treatments.
Or to make Mom feel like the true royalty she is, we recommend Stillwater Spa & Salon at the Hyatt Regency Lake Tahoe resort or the Spa at the Ritz-Carlton Lake Tahoe. There, one of the most important people in your life can indulge in a day filled with massages, facials, and special treatments in one of the most beautiful settings on earth.
WINE TASTING
Make a toast to all there is to love about your mom with a relaxing afternoon of wine tastings at Uncorked Tahoe. There are four locations to consider: Olympic Valley, Tahoe City, and Truckee, as well as a Petra location inside the Northstar California Resort. All the locations offer a wine bar, shops and a large selection of wines to sample.
Another excellent option is Glasses Wine Bar at Incline Village. Choose your samplings from 26 different wines, bring take-out, or order your wines to be delivered to wherever you are staying.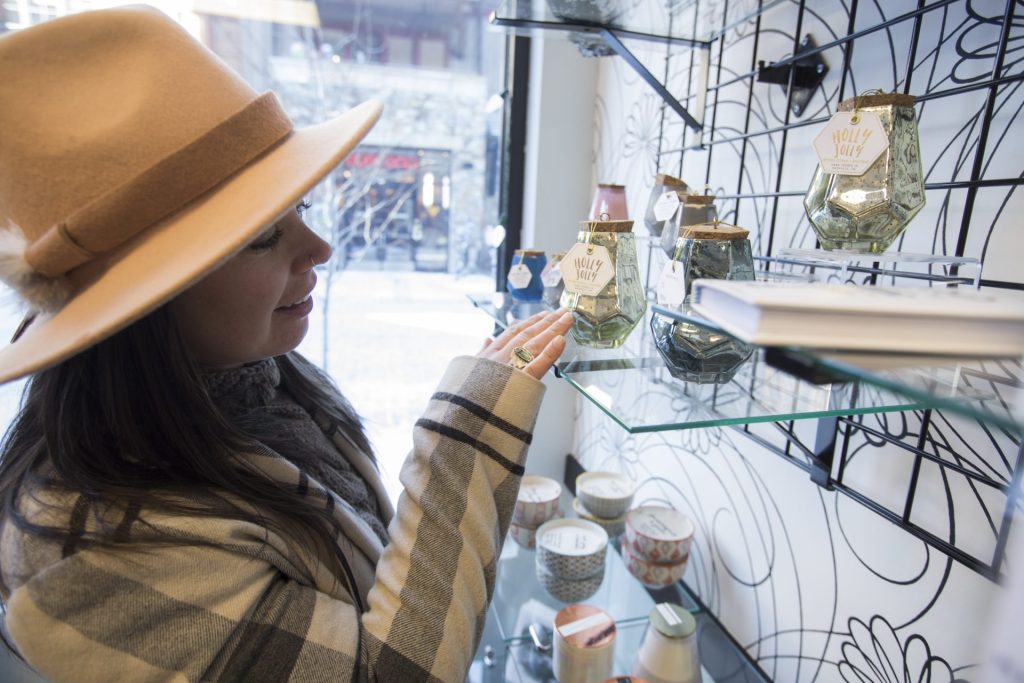 SEND MOM ON A SHOPPING SPREE
For some moms, shopping is its own love language. She's sure to find many things she loves, from clothing to art and more.
For luxury, high-end shopping, consider The Village at Northstar or The Village at Palisades Tahoe. You can also shop along the shore in Tahoe City at the distinctive Cobblestone Center among a variety of different shops, including home decor at Hemmings & Jarrett, custom bikes at the Gravity Shop, and bath treats at Lather & Fizz Bath Boutique.
Over in Kings Beach, you can find rare mementos at Provisions or local jewelry and award-winning olive oils at The Robin's Nest. Incline Village offers a wide variety of shops at the Hyatt Regency Lake Tahoe, including treasured handmade gifts at Handmade at the Lake. Find even more options on our shopping page.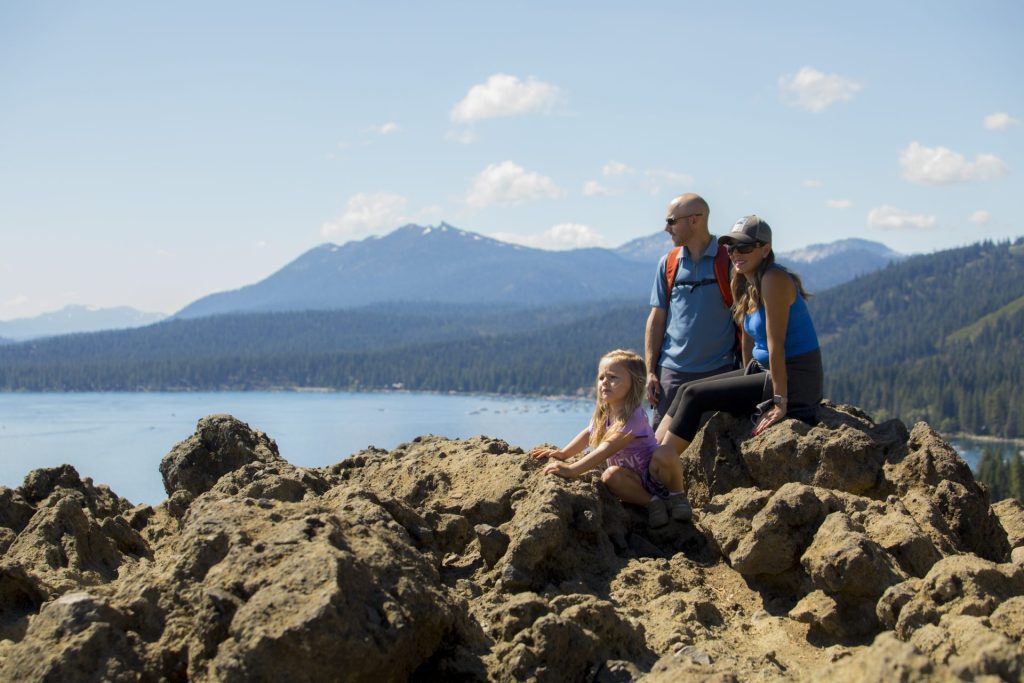 SPOIL HER WITH AN AMAZING MEAL
A delicious meal is an ideal Mother's Day gift. Combine quality time with plates fit for foodies and give a break to the mom dedicated to daily cooking. With North Lake Tahoe restaurants, gorgeous lakeside and mountain views provide a feast for the eyes too.
Mother's Day Brunch with a View of North Lake Tahoe
Rather than breakfast in bed, let mom sleep in and wake up to a Champagne Brunch at Manzanita at The Ritz-Carlton Lake Tahoe. Perched mid-mountain, this spot is this resort's signature restaurant. Their menu is seasonally inspired with chilled seafood and charcuterie, breakfast favorites, and an unlimited champagne and Bloody Mary bar.
For a crystal-blue lakeside view, you should head to Lone Eagle Grille in Incline Village at the Hyatt Regency Lake Tahoe. Their menu is heavy on variety, so you're sure to find something that matches mom's mood. Afterward, enjoy some more mom time with a relaxing walk along Hyatt's private beach.
Decadent Dinner Destinations
Sunset is another amazing North Lake Tahoe view you can treat mom to, and one she doesn't have to wake up early for. Take in the sunset over Lake Tahoe at the Gar Woods Grill and Pier, dine on excellent seafood and sample their signature Wet Woody.
For a more intimate ambiance, try Soule Domain. An upscale spot disguised as rustic, this extravagant restaurant is set in a cozy log cabin. It perfectly captures the North Lake Tahoe feel of relaxed, everyday luxury for an especially memorable dinner of local New American fare.
For moms who appreciate something truly unique, consider Wolfdale's Cuisine Unique, the creation of Local Luminary Douglas Dale. One of the many artists North Lake Tahoe has attracted, Dale's take merges true East-West flavors while remaining free from urban food trends. The result is exquisitely fresh, unexpected cuisine in an upscale, yet family-friendly setting.
Check out North Lake Tahoe restaurants here for more food and wine matches mom may love.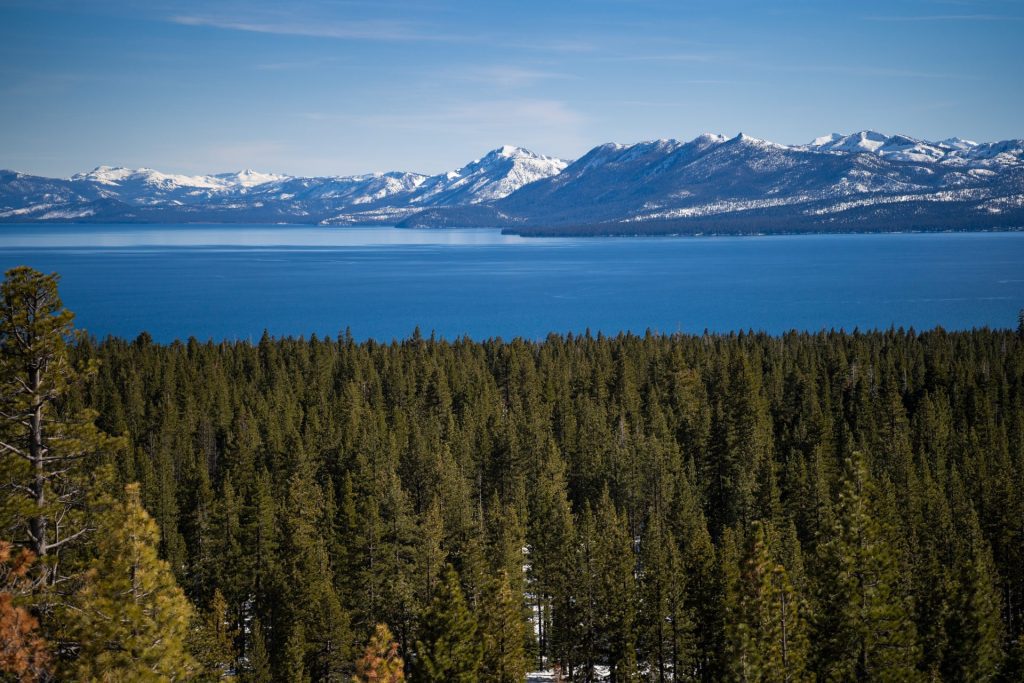 STAY MINDFUL THIS MOTHER'S DAY IN NORTH LAKE TAHOE
In North Lake Tahoe, we have the rare privilege of living in one of the most uniquely beautiful places on Earth. We never forget it and are understandably protective of it. We ask that visitors to the area keep this in mind and take our Traveler Responsibility Pledge, which includes guidelines for mindful travel, fire and wildlife safety, and more.
Whether your North Lake Tahoe Mother's Day adventure takes mom to the spa or on a hike, kindness goes a long way in this community. Help us support our local businesses and extend your trip into the week if you can to enjoy more open space and get this gorgeous place to yourself. Check out lodging availability here.