Experience Drone Sky Shows and Celebrations
from July 2–July 4, 2022!
After a 2-year hiatus, 4th of July celebrations are returning to North Lake Tahoe. This year, celebrations will look a little different from years past. Drone shows will light up the skies! It's a new way of celebrating our Nation's birthday, using a technological and innovative approach to "fireworks." Amazing high-tech light shows/sky shows are a more responsible way to celebrate after consideration of fire and environmental risks posed by pyrotechnics. Bring your friends and family and enjoy the highly-skilled, choreographed sky shows and fun celebrations!
And please remember, no personal fireworks are allowed in the Tahoe basin.
---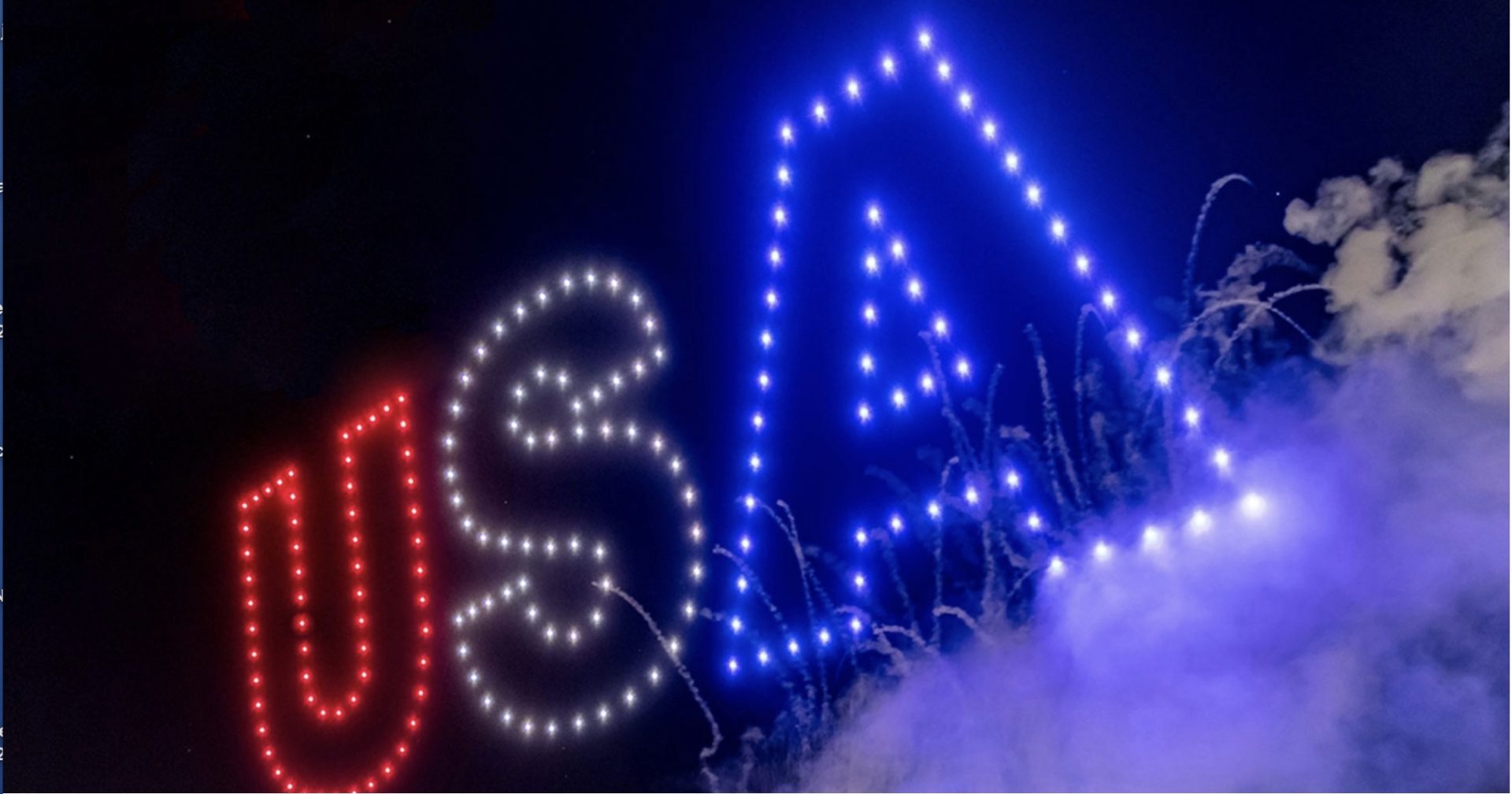 Saturday, July 2 | 8AM – 10 AM
North Lake Tahoe Fire Protection District Flag Raising & Pancake Breakfast
Incline Village's main firehouse – 875 Tanager Rd.
Saturday, July 2 | 9:15 AM
Bike Parade
Welcome all kids! Bring your bike, scooter, wagon, or tricycle and help us lead the Local Heroes Parade! Click here for more info and make sure to register here to participate.
Saturday, July 2 | 10 AM
Local Heroes Parade
Staging for all parade & bike parade participants is at the IVGID Administration Building – 893 Southwood
Enjoy a hometown parade in Incline Village! This local event invites the entire community and visitors to celebrate by either being in the parade or being a spectator. The best viewing locations are: Southwood across from Incline Bowl, Incline Way by Incline Middle School, Parasol Building, in front of the Rec Center, and at the Village Green.
Theme Local heroes! Veterans, military personnel, firefighters, peace officers, teachers, health care and other community workers are all local heroes. Don't forget parents! All superheroes welcome!
Be in the parade! Types of entries include floats, classic cars, walking groups, street performers, musical groups, county, fire department and sheriff's office vehicles…. all are welcome.
Participants groups of all kinds are welcome! Schools, youth groups, service clubs, nonprofits, car clubs, Veteran and military groups, your neighborhood friends. Click here to register for the parade.
Saturday, July 2 | 11 AM – 1:30 PM
(immediately following the parade)
Local Heroes Community Fair and WCSO Meet & Greet at the Village Green
Enjoy an afternoon of carnival games, informational booths, and freebies from various nonprofits, businesses, and service clubs. The Washoe County Sheriff's Office vehicles will be on display for their annual Meet and Greet with Sheriff Balaam. Click here to register for the Community Fair.
Sunday, July 3 | TBD
Blackhawk Helicopter Landing
Village Green
Sunday, July 3 | TBD
Veterans Recognition Grab 'n Go style Lunch
Aspen Grove
Sunday, July 3 | Dusk
Flag Retirement Ceremony
Village Green fire pit
Bring your flag and participate in a ceremonial burning.
Monday, July 4 | 8 AM – Noon
Veterans Club Pancake Breakfast
Aspen Grove
Monday, July 4 | 1:30 PM
ParaRescue Military Exercise Over Lake Tahoe & Veterans Tribute VIP Luncheon on the Beach
Incline Beach
Monday, July 4 | 8:00 PM / Night Fall
Incline Village Crystal Bay July 4th SkyShow
Viewing locations are the Incline Middle School Fields – #1 & #2
For additional information, visit ivcbskyshow.com.
---
Due to windy weather conditions, this event has been postponed to Labor Day Weekend. More details to come!
Start your Independence Day celebration at the 41st Annual July 3rd Beach Party, featuring the first ever Drone Light Show in North Lake Tahoe!
The celebration will take place from 7pm-10pm at the Kings Beach State Recreation Area. The Beach Party is open to all ages; admission is FREE. Enjoy three delicious food vendors, and a beer/wine garden as well as a dazzling drone light show display at 9:30pm.
Parking is highly impacted on July 3 in Kings Beach; plan accordingly. You are encouraged to walk, bike, or take public transportation to the venue.
Or skip the hassle of having a car and take advantage of this year's Park & Ride Service. Park at the Northstar California lower lots and take a free shuttle right to the heart of the action. Shuttles will run from 6pm – 11pm, with buses running approximately every 30 minutes. Visit TahoeTruckeeTransit.com for additional details.
If you're interested in a few additional perks while celebrating, purchase preferred seating tickets for the Drone Light Show & Beach Party and get access to three food vendors, a beer/wine garden, and indoor restrooms. Seating is located outside the North Tahoe Event Center. Proceeds from Preferred Seating Tickets and Beach Party beverage sales help to pay for the Kings Beach July 3rd Drone Light Show.
There are a very limited number of preferred seating tickets and they typically sell out quick so get yours while supplies last.
---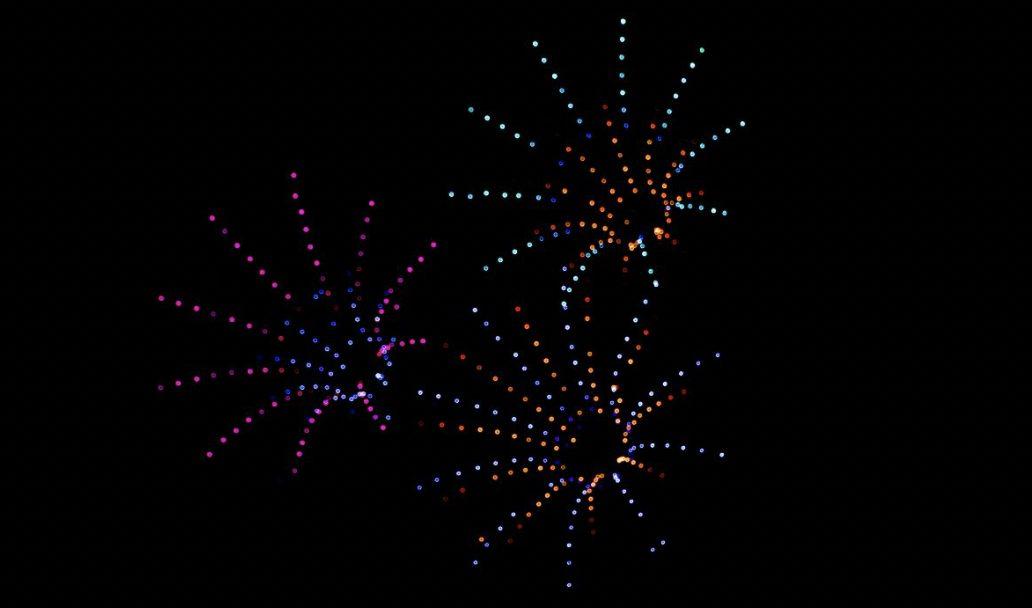 Orchestrated to music, over 100 drones will take to the air directly over Lake Tahoe, brightening up the sky and delivering a new kind of wonder. The Tahoe City show will take place on July 4 over Commons Beach in the evening. Spend the day visiting the shops and restaurants in town and then cap off your night enjoying the lights in the sky.
Similarly to the service in Kings Beach on July 3rd, Park & Ride Service will be available to Tahoe City on July 4th so you can skip the hassle of driving and parking which can be difficult over the holiday weekend. Instead, park at the Northstar California lower lots and take a free shuttle right to the heart of the action. Shuttles will run from 6pm – 11pm, with buses running approximately every 30 minutes. Visit TahoeTruckeeTransit.com for additional details.
Keep Tahoe Red, White and Blue Beach Clean Up
July 5, 2022 | 8am – 11:30am
After the last drone has left the sky and people leave the beaches from all the celebrations, our beaches could use some love. Unfortunately they are typically strewn with trash from the festivities which can harm the regional wildlife and the lake's clarity.
Luckily, each year, Tahoe residents and visitors join forces and turn out for our largest clean up of the year! Help Keep Tahoe Blue by volunteering at a beach clean up site near you.
Registration
Pre-register and you'll receive final details the week of the event. You can also join if you haven't pre-registered by just showing up and signing a waiver onsite.