Home to dozens of breathtaking mountain views, sprawling resorts, delicious dining options, and family-friendly activities around every corner, North Lake Tahoe is the perfect place to make summer memories with the people you love most.
Pack your bags, gather the gang and get ready for a summer of excitement. Plot your course through Tahoe's peaks with the help of our guide… and don't forget to check our interactive map for more adventures!
Hop Into the Action With Human Powered Sports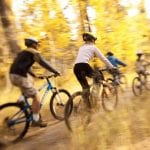 North Lake Tahoe is essentially the regional capital of human powered sports—don't miss out on the action! Photo courtesy of Ryan Salm Photography.
When it's time to burn off some energy and break a sweat, there are plenty of family-friendly options your group can pursue. Hiking, cycling, backcountry exploration, disc golf and more are perfect summertime experiences for the whole family—and at North Lake Tahoe's mountain resorts, each of these options is just a step away.
Where to Break a Sweat:
Score an Epic Family Photo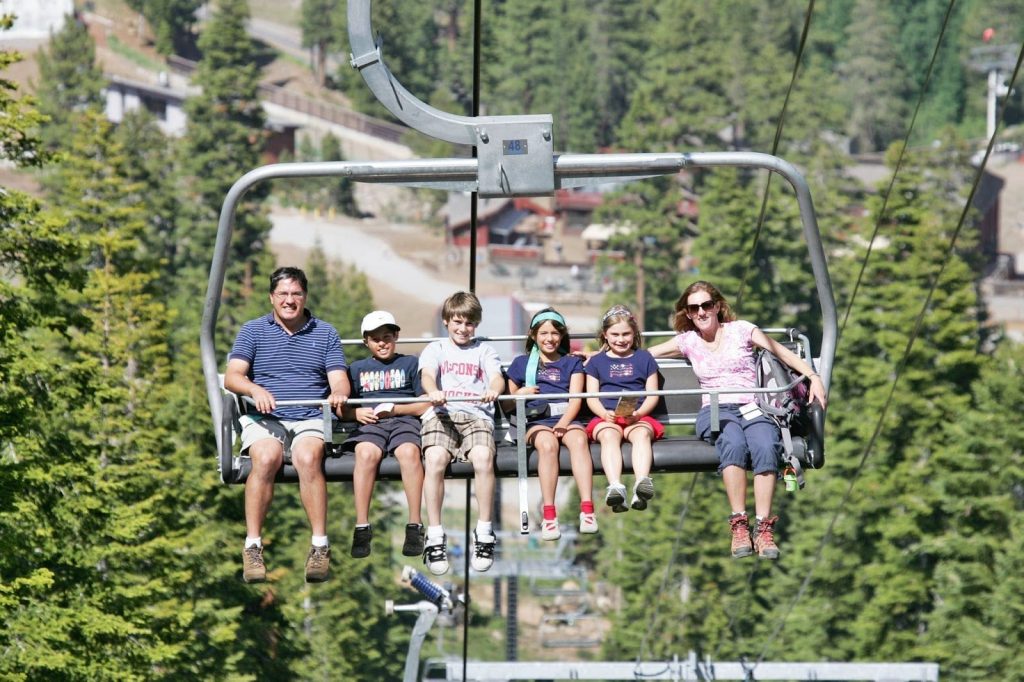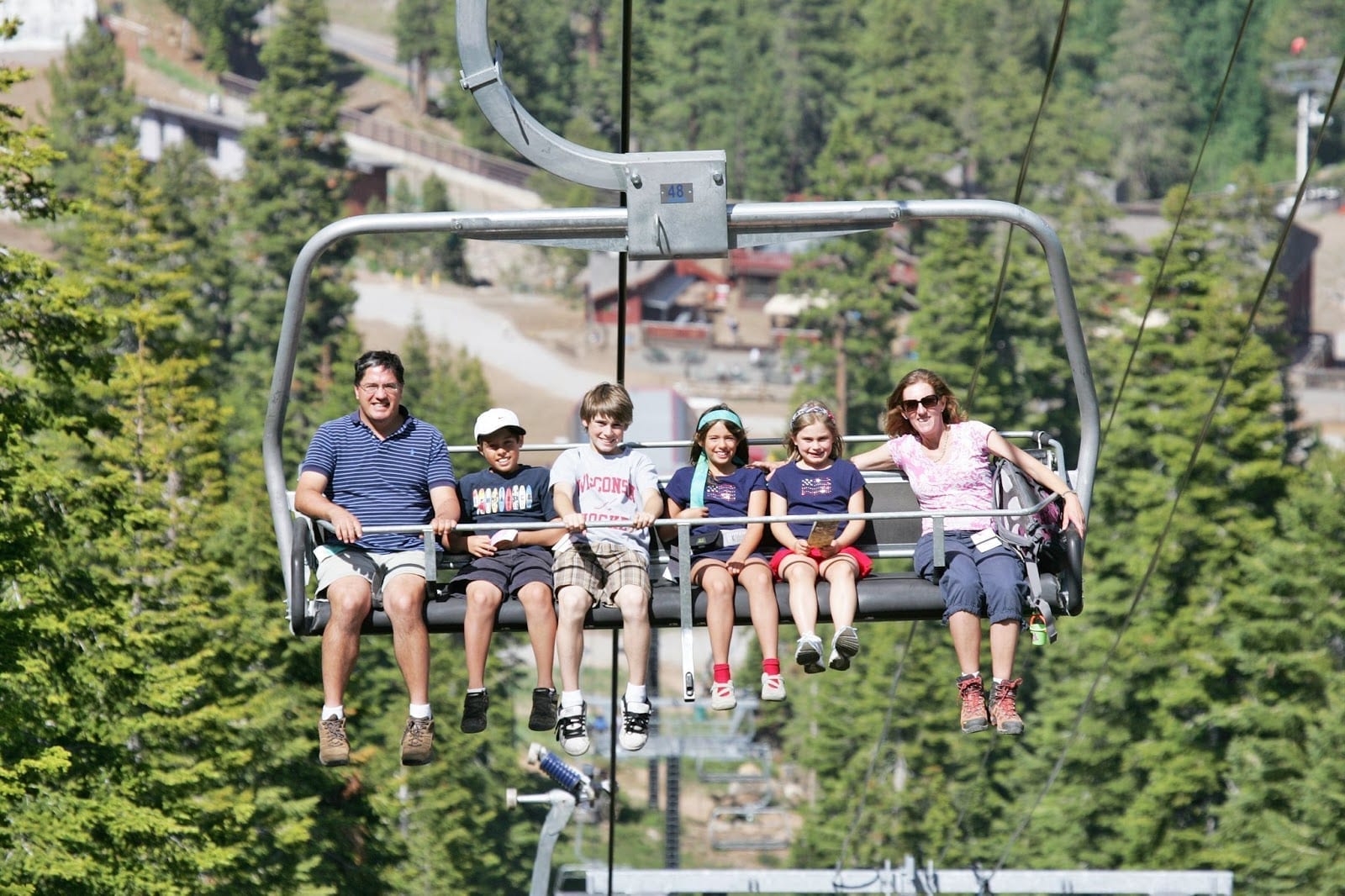 High elevation photography is a regional staple that is accessible to any would-be Tahoe photographer. Photo courtesy of Northstar California.
Tahoe is rightfully known for its beauty—and you'd be remiss in your duty as a family memory-maker if you didn't stop to catalog the breathtaking views and special moments shared with your loved ones. All throughout Tahoe's mountain resorts you'll be able to find perfect spots to frame up amazing panoramas, 360-degree videos and other amazing views that capture the adventurous spirit of the moment.
Where to Score a Snap:
Enjoy Tahoe Bites With the Crew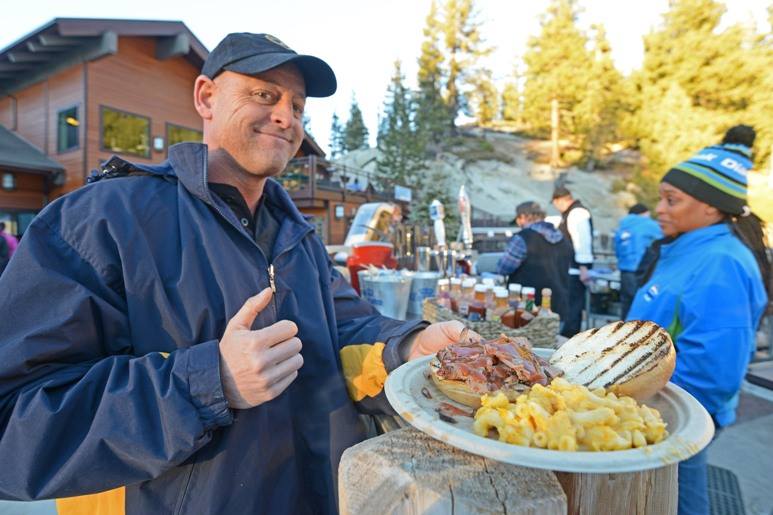 It isn't hard to keep your belly full—so chow down on Tahoe's incredible tastes. Photo courtesy of Diamond Peak Resorts.
With a variety of cuisines and no shortage of restaurants at your disposal—as well as plenty of picnic spots to enjoy a meal al fresco—North Lake Tahoe is the perfect place to enjoy a tasty meal with the whole family. Breakfast, lunch, dinner—or something in between—all of it can be found in Tahoe's mountain communities.
Where to chow down:
Experience a New Side of North Lake Tahoe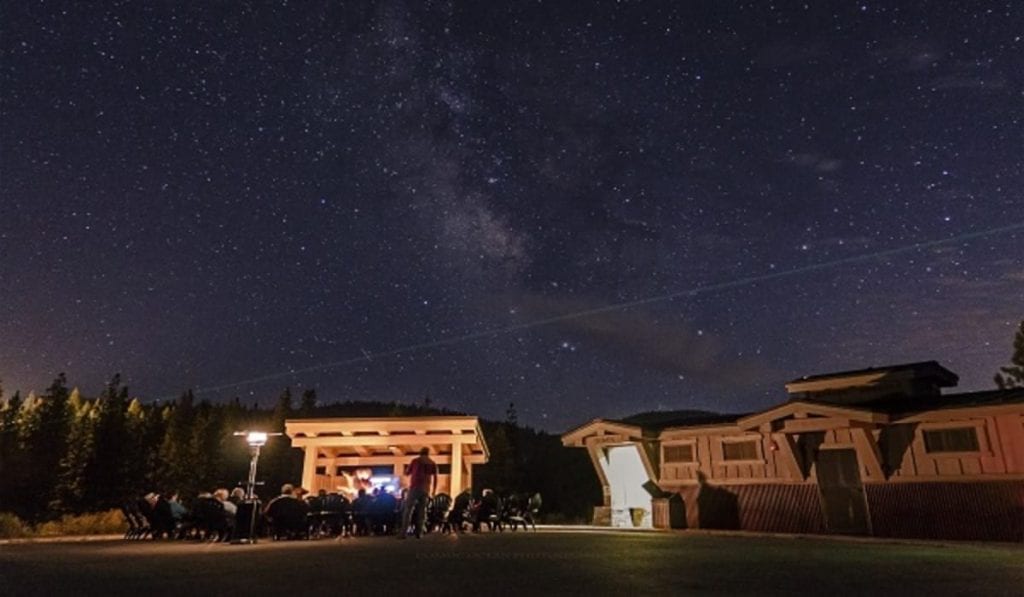 Tahoe beneath the stars is a sight your family will never forget. Photo courtesy of Northstar California.
Whether you're looking to explore Tahoe's beautiful starry skies by night, sunbathe at a higher elevation, or hop into a hot-tub, North Lake Tahoe's mountainside resorts offer a range of experiences off the beaten path in the summer. When you're ready to step away from Tahoe's sunny beaches this summer in search of something exciting and new, you'll find them around every corner in our mountain paradise.
Where to Try Something New:
Bring Back A Memory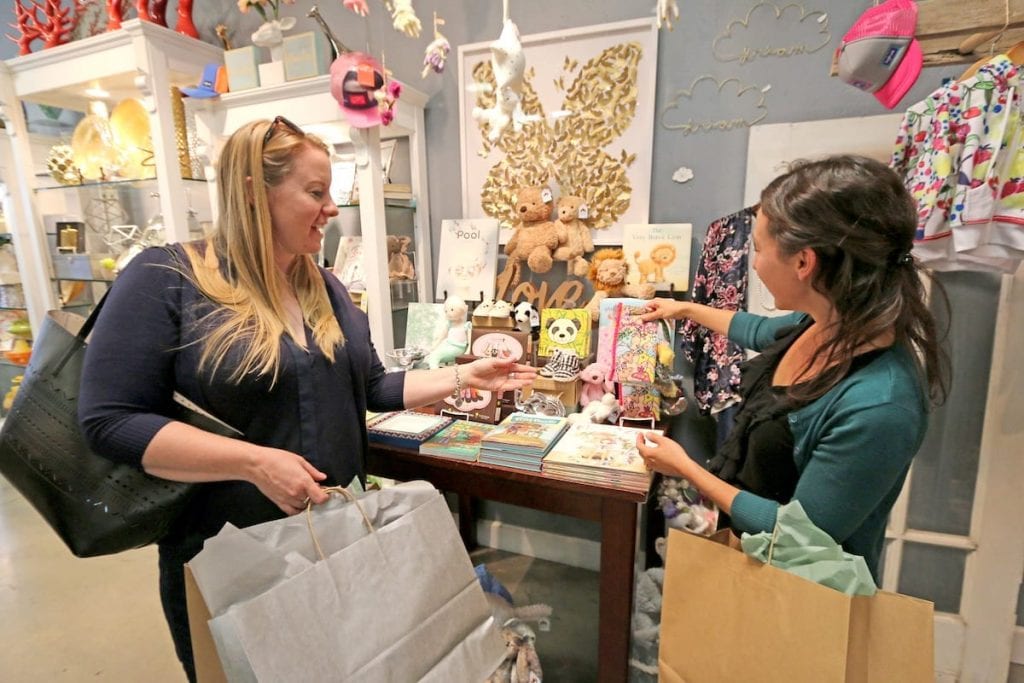 As your Tahoe adventure comes to a close, don't forget to bring home something special. Photo courtesy of Ryan Salm.
Alas, all things that begin must come to an end—and this will be true of your trip to North Lake Tahoe (unless you decide to join the local scene, that is). Luckily, your memories of the region can last forever. How? Just pick up a memento. Whether it's a piece of clothing from one of Tahoe's fabulous boutiques, a memento from gift shops, or something even more unique, you'll find it in North Lake Tahoe.
Check Out:
Once you've taken all the Tahoe possibilities in, book your stay and get ready for the family adventure of a lifetime!