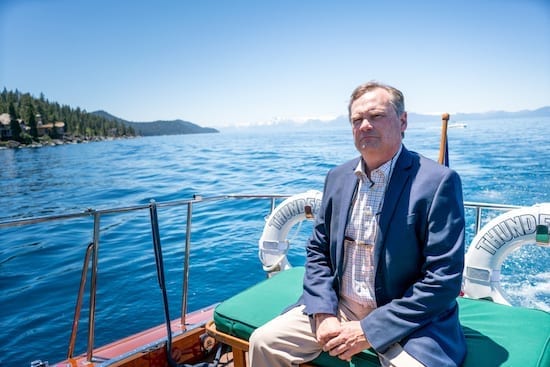 Bill Watson, a Local Luminary, might have the best stories to tell of anyone during the past 80 years in North Lake Tahoe. As the curator and historian of Thunderbird Lake Tahoe, not only is it Bill's job to tell the vibrant and eccentric stories of the legendary George Whittell, Jr., but he too lives a life full of rich experiences worthy of sharing.
The historical knowledge that Bill has of the region is told with gusto in his Local Luminaries episode. Yet we wanted to know what type of stories we could find for ourselves through the curated suggestions of a man who knows it all.
To get a unique perspective on the best that North Tahoe has to offer, we caught up with Bill to see how he spends his time when he's not sailing the open water on the Thunderbird Yacht. Learn a local historian and cultural figure's perspective on where to go, what to do, and how to experience the region just like a Tahoe Luminary.
Top 5 places to enjoy culture & history:
 
Best way to enjoy an evening in Lake Tahoe:
A live performance at one of the most stunning outdoor venues I can imagine with the Lake Tahoe Shakespeare Festival at Sand Harbor State Park. This years' two shows, Love's Labour's Lost and The Hound of the Baskervilles are both laugh out loud funny.
Local Tip: Be sure to bundle up with puffy jackets, a blanket, and wine, cheese, and crackers for an unforgettable alpenglow evening. 
Favorite way to experience nature:
Hiking with Calleigh-the-Thunderdog in the backcountry of Nevada Lake Tahoe State Park.
Favorite event in North Tahoe:
I always look forward to the Winemaker's Dinner Series on Sundays at Thunderbird Lodge. Hosted in the Lighthouse Room, these elegant evenings are spent enjoying gourmet meals paired with fine California wines. With a panoramic view of the lake from its east side, there's no better place to be at sunset.
Best way to wind down:
Taking a boat ride to the pier at the Hyatt Regency Lake Tahoe Resort, Spa & Casino for a cocktail and live acoustic music.
Favorite Tahoe season:
Autumn. The weather is still warm but just slightly crisp and the changing leaves are beautiful. Plus, the lake is wide open for afternoon adventures and relaxation. 
Favorite Tahoe splurge:
A glider flight over the Lake Tahoe from Soaring NV. I am so used to seeing Lake Tahoe from just a few feet above its surface, so it's truly special to experience her entire majesty from a birds-eye perspective. 
Favorite playlist when aboard the Thunderbird:
I like to stay true to the roots of the Thunderbird and the era that she first took flight on Lake Tahoe, the 1940's. There's just something about taking a ride at sunset listening to Bing Crosby that almost makes you feel like you were there. In fact, I've created a Spotify playlist so others can transport back to the time that George Whittell Jr. would throw his lavish parties and listen to this very music.
Listen on Spotify: 1940s Sunset Boat Cruise
What is your greatest Tahoe love:
It's simple, the Lake herself.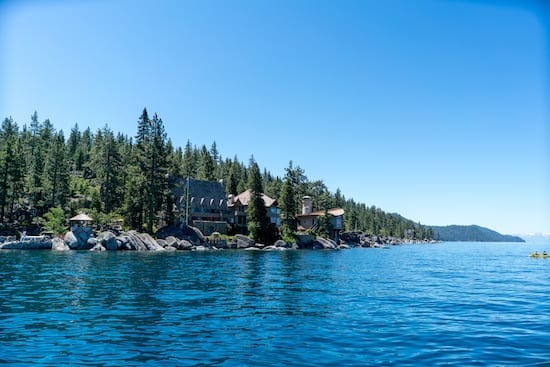 Describe your perfect Tahoe day:
Paddling from Thunderbird Lodge to Skunk Harbor with my lady and my dog. While there, we'd have lunch on the beach and a nap under a soaring pine tree. Then dinner at Soule Domain and walking across the street to catch a show at Crystal Bay Casino.