From the top of the snow-covered mountain down to the shore of the lake, only one word accurately describes winter in North Lake Tahoe: WOW!
This time of year WOWs for so many reasons — not just with skiing and snowboarding at our 11 downhill resorts, but for all of the special ways you can experience winter when you visit the region.
Find your perfect type of Winter Wow with our personalized guide.
1. For the Spirited Snow-Seeker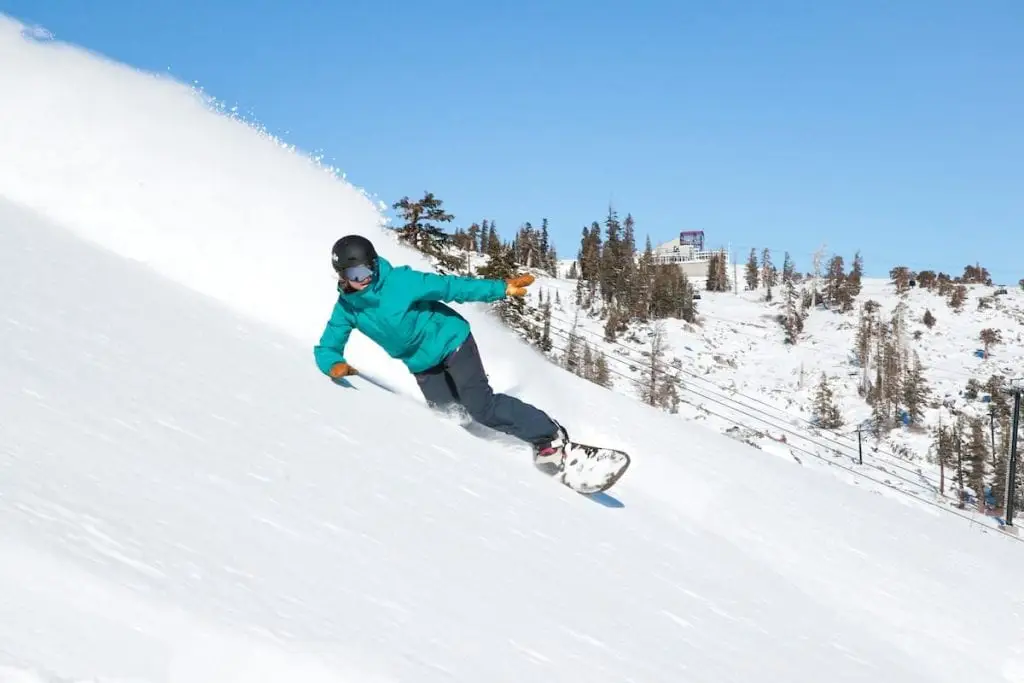 For many, snow play is considered the pièce de résistance of North Lake Tahoe. Photo courtesy of Ben Arnst.
North Lake Tahoe is one of the premier ski destinations in the world, home to 11 downhill resorts for skiers and snowboarders of all experience levels. January is Learn to Ski and Ride Month, with many resorts offering specialty lessons and beginner packages to make this the year you pick up that new skill you've been meaning to learn! Check out our beginner's guide to learning to ski in North Lake Tahoe.
If snowshoeing is more your style, you're in luck — nothing beats a trek through Tahoe's snowy forests. Be sure to try one of the unique snowshoe activities happening this winter, like a Sunset Snowshoe Tour with Tahoe Adventure Company, Stargazing Snowshoe Tour at Northstar California, or Full Moon Snowshoe Tour at Sugar Pine Point State Park.
2. For Visitors Looking to Disconnect and Refresh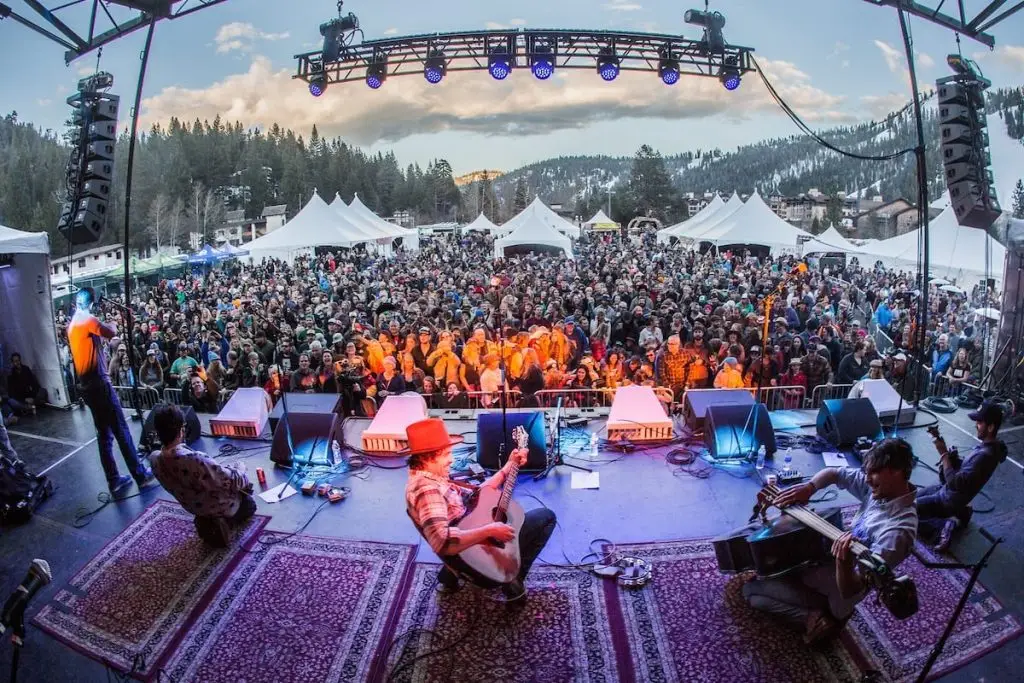 Tahoe is the perfect place to let go and enjoy life's precious moments—big and small. Photo courtesy of Dylan Langille.
Winter can be a stressful time for all of us, especially for those who devote themselves wholeheartedly to their work. But, there comes a time when a vacation is more than necessary, and North Lake Tahoe is the perfect place for a quick getaway that will leave you refreshed and renewed.
For music lovers trying to let loose, check out the WinterWonderGrass Festival, in March at Palisades Tahoe (formerly Squaw Valley). A haven for bluegrass fans across the nation, WinterWonderGrass returns each March at Palisades Tahoe and is a great way to decompress with great music and a serene snowy landscape.
Winter is also a great time for wellness, and there is no shortage of wellness options around North Lake Tahoe. Align your chakras and release those toxins with some of the many yoga studios in the region, like the Yoga Room in Tahoe City, open to everyone from beginners to the most advanced yoga masters. For a yoga experience with a little fun sprinkled into the mix, head to Tahoe Flow Arts Studio in Tahoe Vista, where you can express yourself and let loose however you feel comfortable, including aerial arts to test your skills!
If your idea of relaxation is cozying up in a ski lodge with some warm beverages and a cozy fire, North Lake Tahoe has a variety of different Après Ski activities perfect for the leisurely types! Le Chamois in Olympic Valley has been labeled as one of the top Après spots in the United States and Bridgetender in Tahoe City offers a great riverfront experience after your day on the slopes. The Villages at Northstar California and Palisades Tahoe also offer aprés activities for whatever your mood calls for. Cuddle up and take a deep breath, you deserve it!
3. For Families who Explore Together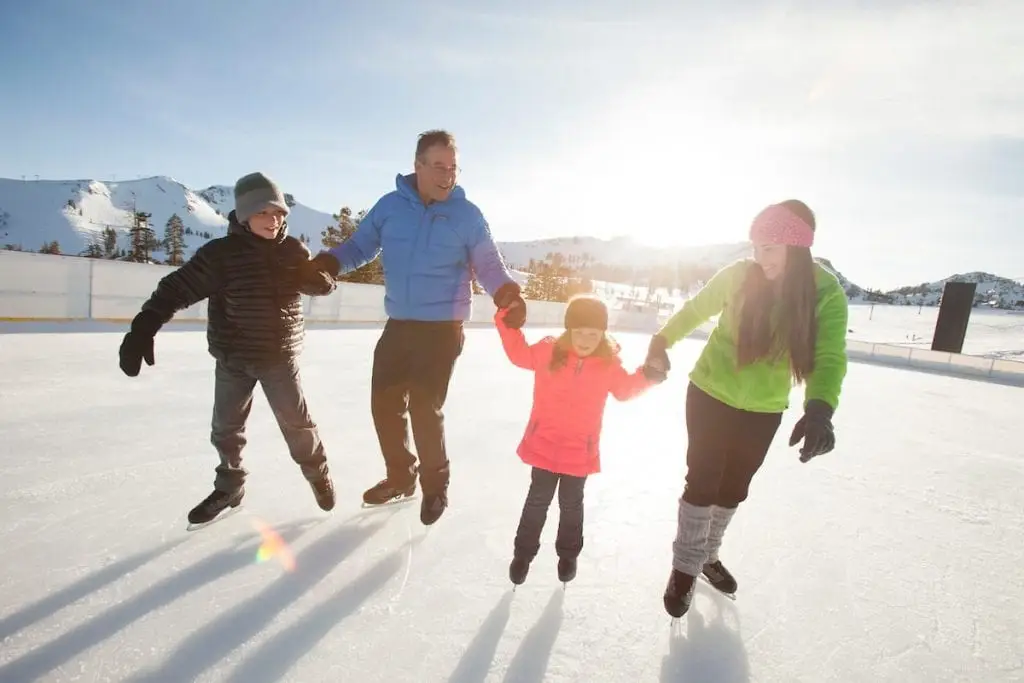 Family-friendly adventures abound in North Lake Tahoe. Photo courtesy Palisades Tahoe.
Tahoe Treetop Adventure Park is an outdoor obstacle course in the trees, linked together by a variety of bridges and zip lines. Treetop Adventure Park is great for children age five and up and has courses at every experience level so the whole family can test their stamina in this one-of-a-kind outdoor experience. With three locations around North Lake Tahoe, this is a uniquely Tahoe experience bound to make this winter vacation a memorable one.
For a more mellow family experience, go ice skating in the region. Resort at Squaw Creek and Northstar California both feature great family-friendly ice rinks that are perfect for a snowy afternoon of skating. And, the ice skating rink at the Tahoe City Winter Sports Park offers scenic ice skating, poised perfectly for a view of the stunning Lake Tahoe shore.
And, what family vacation is complete without s'mores? Get S'more Saturdays is a winter event held in Downtown Kings Beach where the whole family can shop, dine, and enjoy delicious hot s'mores. Northstar California Resort also provides complimentary s'mores for the whole family daily, the perfect way to cap off a day of fun. And, try a one-of-a-kind s'mores experience at The Ritz-Carlton, Lake Tahoe, with specially-crafted marshmallows available at their daily Marshmology experience.
4. For Laid-back, Empty Nester Adventurers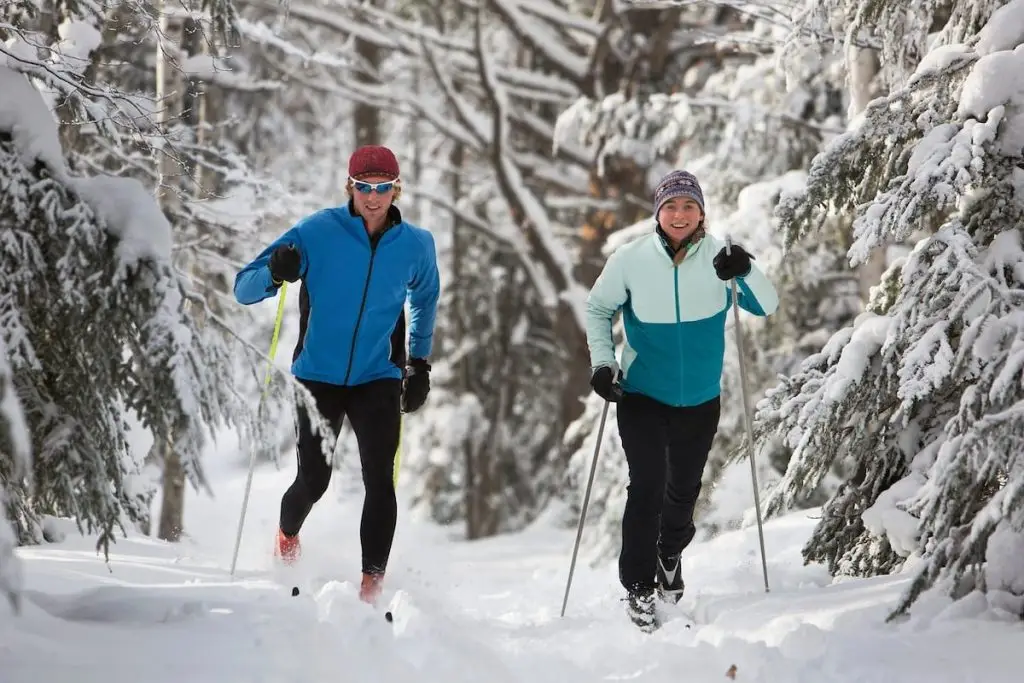 Low-impact, high-satisfaction adventures aren't hard to find in North Lake Tahoe. Photo courtesy of The Resort at Squaw Creek.
For those traveling without kids but with a sense of adventure, or for those looking to try something new, cross-country skiing in North Lake Tahoe is sure to be a special time. Tahoe Cross Country Ski Area and Tahoe Donner Cross Country Ski Center are great ways to stay active while taking in all of the immense beauty of the alpine lake with stunning, freshly-fallen snow on the ground.
North Lake Tahoe has no shortage of scenic views to enjoy, from sunrise to sunset. Take a walk along the shores of Sand Harbor, peer out over the lake at Sugar Pine Point State Park, or explore every corner of Kings Beach State Recreation Area. In fact, no matter where your adventure takes you, winter means there's sure to be a beautiful view everywhere you turn.
5. For Flavor-Obsessed Foodies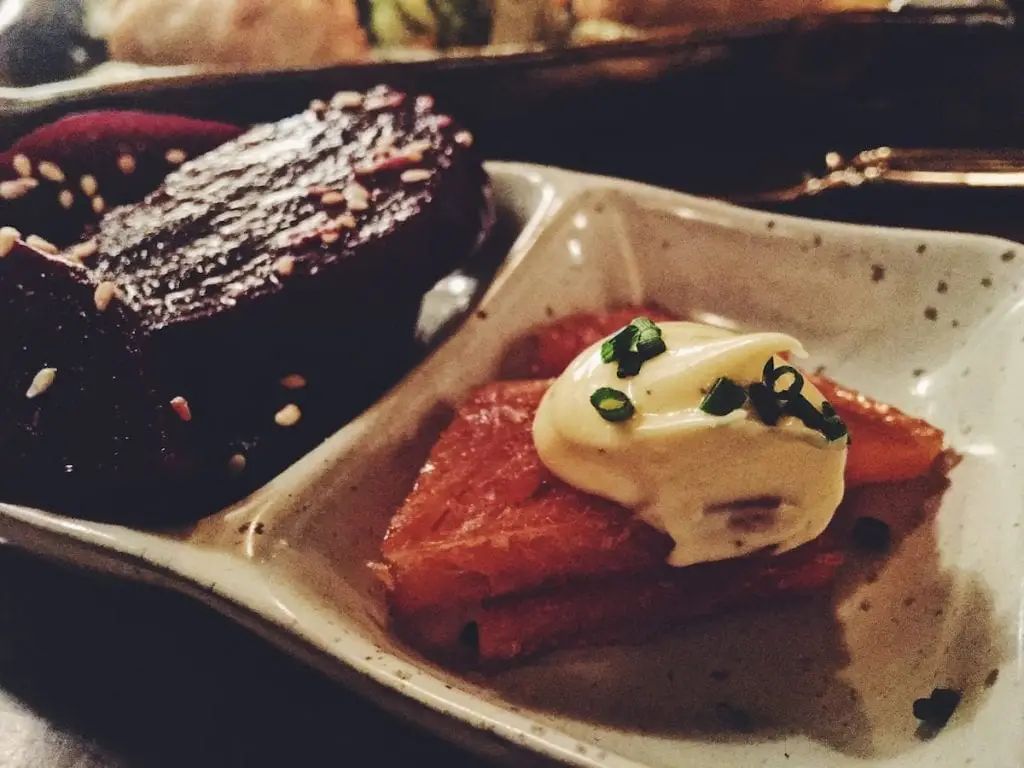 Dining in Tahoe is an experience unlike anywhere else. Photo courtesy of Wolfdale's Cuisine Unique.
Winter flavors in North Lake Tahoe cannot be missed. Foodies flock to some of the top establishments around the lake to indulge in the region's unique brand of comfort food, perfect for an Après Ski treat.
Wolfdale's Cuisine Unique in Tahoe City is one of the most beloved restaurants in North Lake Tahoe, with a special, seasonal menu crafted by Chef Douglas Dale. Enjoy a beautiful lakefront view at West Shore Cafe in Homewood, along with creative favorites like "carnitas" tacos made with jackfruit. Plumpjack Cafe in Squaw Valley combines a whimsical lounge with a sleek dining area, with farm-to-table wine dinners, a Plumpjack exclusive this winter. Alternatively, dine in style at Christy Hill with a juicy rib-eye or at Lone Eagle Grille, home to the beloved Baked Tahoe.
If you're ready to say "cheers," head to Alibi Ale Works in Incline Village for a delicious craft beer made from pure Lake Tahoe water, or try Uncorked in Olympic Valley or Tahoe City for a classy and flavorful glass of wine.
6. For High-End Jetsetters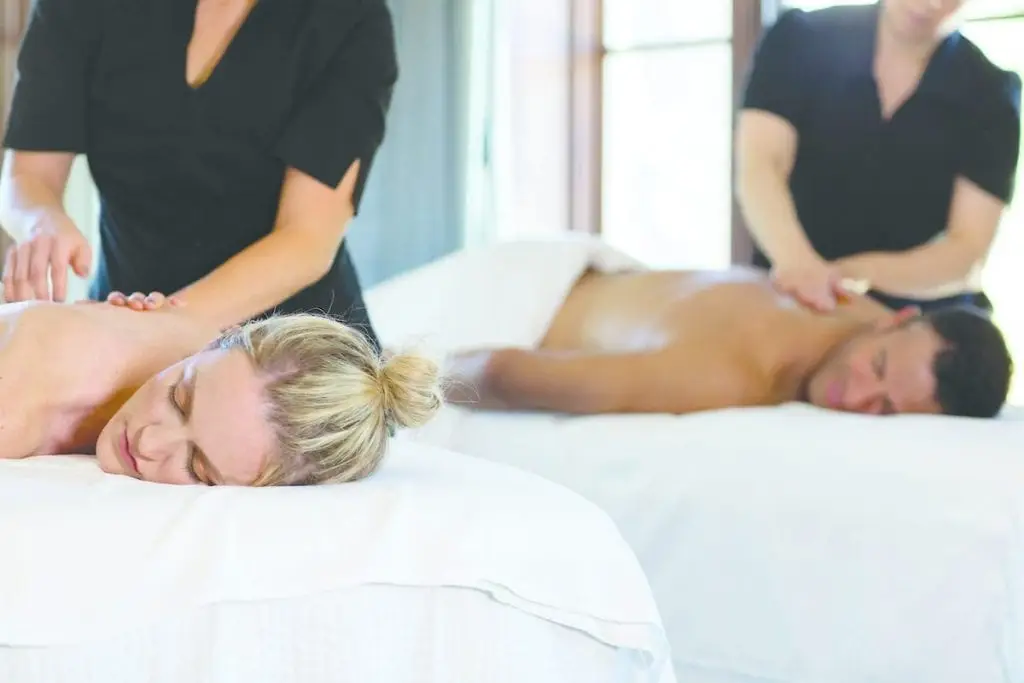 Relax at the height of luxury at North Lake Tahoe's fabulous spas. Photo courtesy of the Hyatt Regency, North Lake Tahoe.
It's the new year and you want to start it off right by treating yourself. Nothing says "Winter Wow" in North Lake Tahoe like some of the region's most high-end experiences.
No wintertime pampering is complete without a spa session, with the serenity of the snow-covered mountains as the perfect backdrop for a rejuvenating experience. Massages, facials, and hot saunas are all part of the agenda as you unwind at one of North Lake Tahoe's many spa options.
You can also hit the slopes in style with premium experiences, like Northstar California Resort's deluxe Platinum Tōst package. Enjoy the picturesque landscape in a private setting with a bottle of champagne, a delicious charcuterie board, and of course, a special s'more kit! Or, experience the slopes unlike any other with a backcountry tour with Alpenglow Expeditions, getting a premier experience of untouched snow and experienced guides.