North Lake Tahoe: precious sapphire of the Sierra, home to eclectic locals, and site of some of the region's most jaw-dropping resorts.
Naturally, this picturesque region—packed with ski-runs, panoramic views and some of the best après-ski culture in the nation— is ideal for anyone looking to get away for the winter. But with 12 downhill resorts, the highest concentration in North America, it can be tough to choose just one. How on earth are you to decide where your home base will be as you experience North Lake Tahoe?
To make things a bit easier on you, we've put together a comprehensive guide to resorts in the region so you can focus on headache-free adventure.  With most of the North Lake Tahoe resorts open for downhill fun, it's the perfect time to plan your winter trip.
---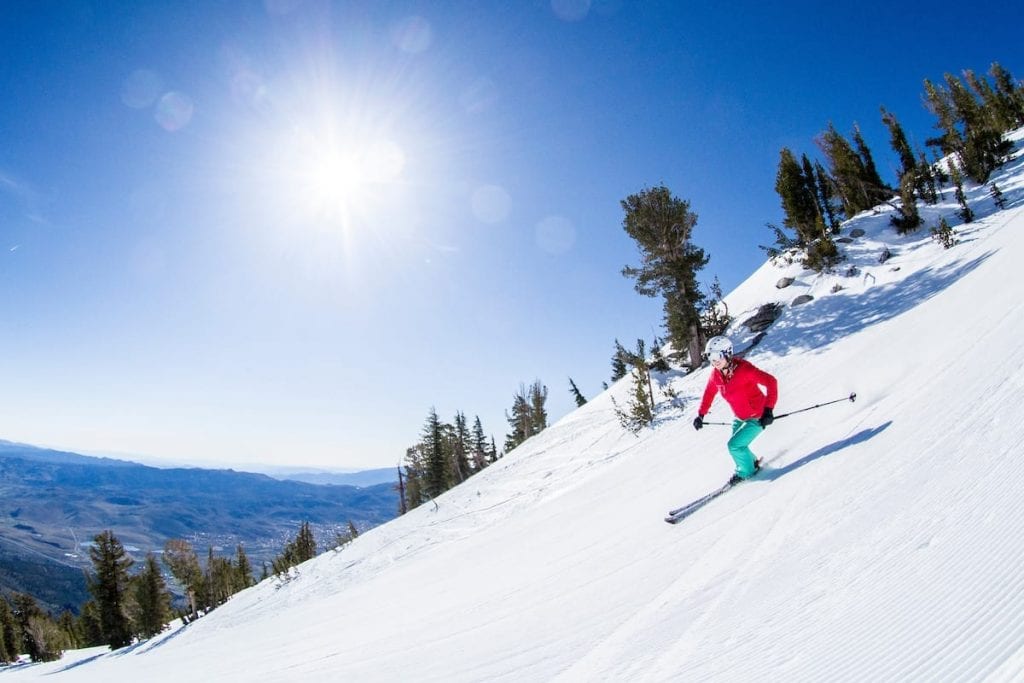 With over 1200 acres of north and east-facing slopes, Mt. Rose Ski Tahoe sits conveniently between the Lake Tahoe's north shore and Reno, Nevada.
Home to the legendary Mt. Rose Chutes with some of the steepest and longest inbound slopes in the country, this resort offers serious ski adventures for our thrill seekers. And, at only a 30-minute drive from the Reno-Tahoe Airport, Mt. Rose Ski Tahoe offers the fastest way to get from the plane to the lifts on your day of arrival.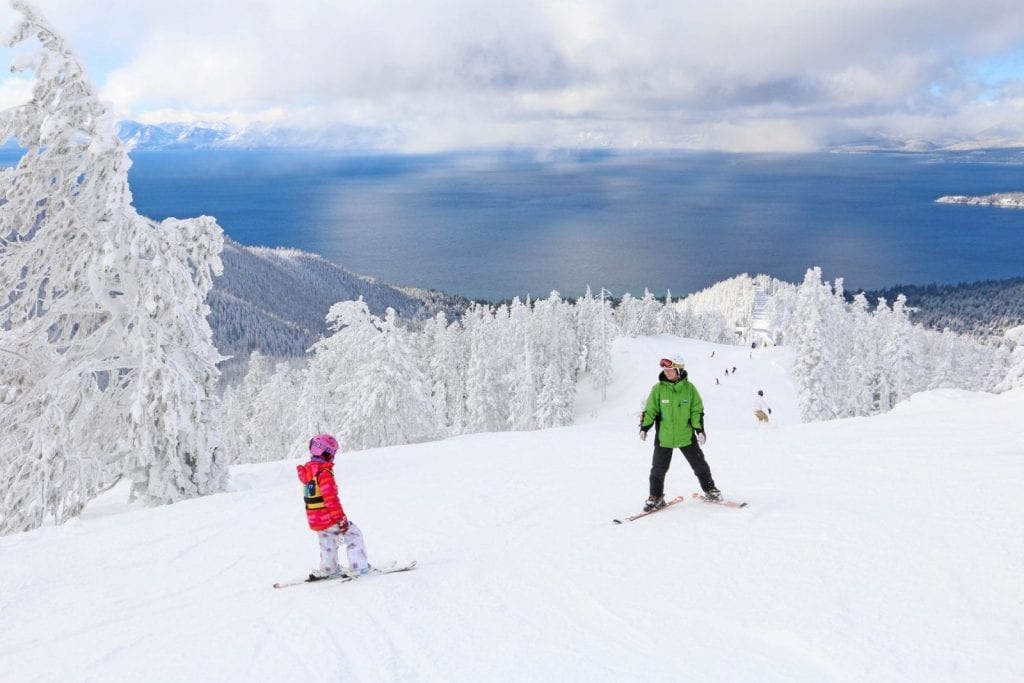 If you're looking for an exciting ski trip but aren't looking forward to navigating throngs of skiers on the hill, Diamond Peak offers uncrowded runs and some of the most spectacular views of Lake Tahoe.
This resort ranks as one of the most family-friendly in the region. With a dedicated Child Ski Center and Ski School, Diamond Peak is the perfect place to introduce your little ones to skiing and snowboarding, and is equally as fun for mom and dad to hit the slopes.
Palisades Tahoe (Formerly Squaw Valley): For Groups with Varied Levels
This iconic resort played host to the 1960 Winter Olympics, and is home to what many sources call one of the best top 10 chair lifts in North America – KT-22. Palisade Tahoe's 9 different ski zones cater to all levels of experience, making this mountain perfect for a group with various skill levels!
The Village at Palisades Tahoe is the perfect après-ski spot with a wide array of dining and shopping options for all visitors to indulge in. During December, Palisades Tahoe offers festive holiday celebrations for every visitor to the area.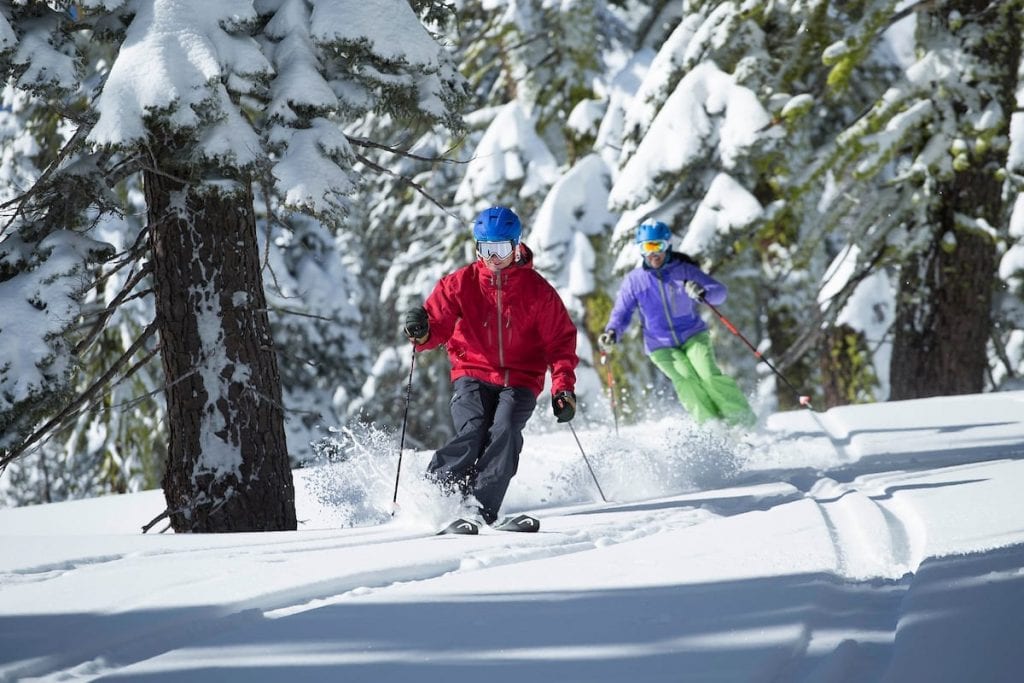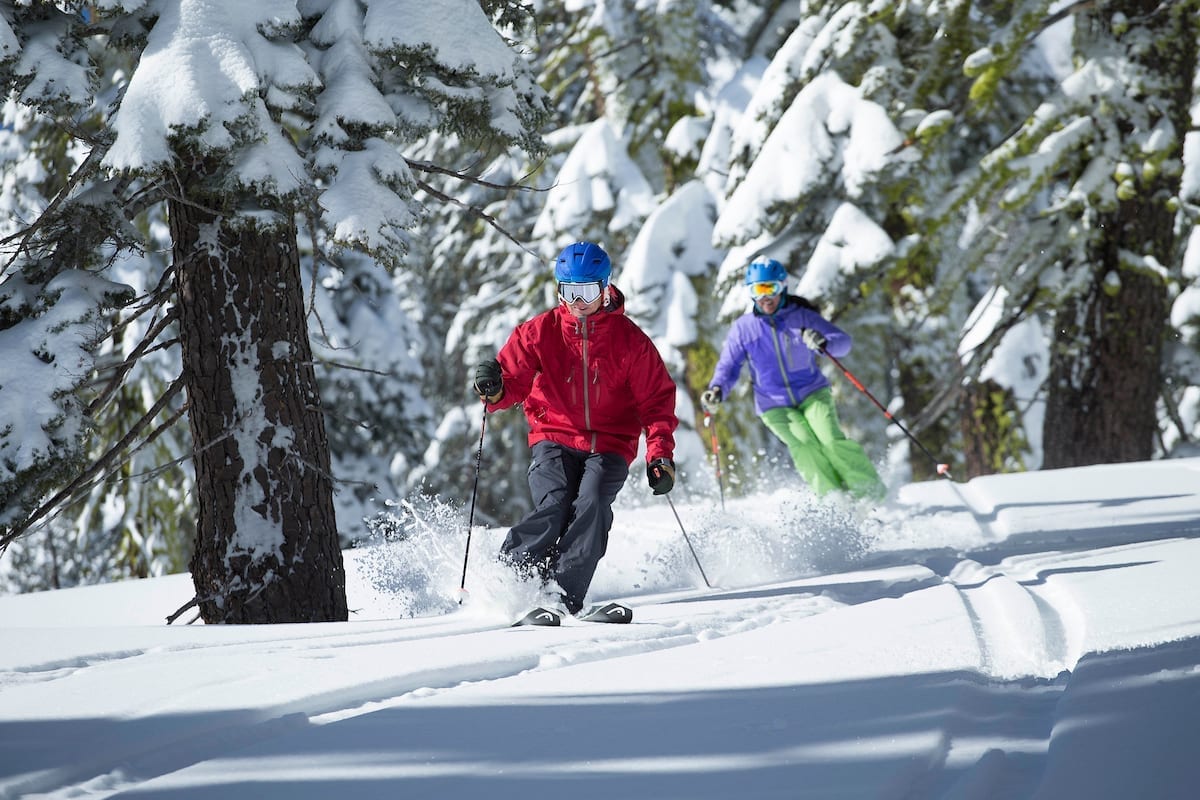 Palisades Tahoe (Formerly Alpine Meadows): For Adventurous Athletes
Palisades Tahoe (formerly Alpine Meadows) resort is fabulous natural display that breathtakingly illustrates what makes North Lake Tahoe one of the most incredible places in the world. With over 100 trails spread over 2,400 acres, Alpine Meadows offers a wide variety of terrain, a vertical drop of over 1,802 feet, and a serious rush for snowsports fans who are looking for a slightly more intense experience.
Live out your mountain dreams with charming chalet-style lodges nestled in the slopes. The laid-back style of Alpine Meadows' lodging makes for a hospitable stay to unwind after a long day of mountain adventures.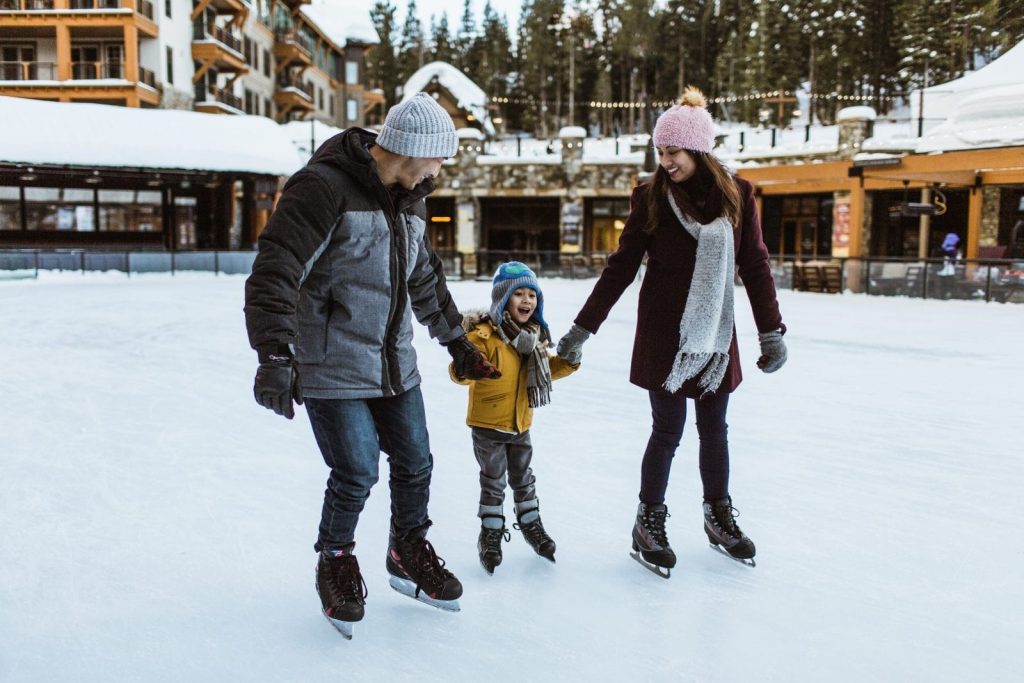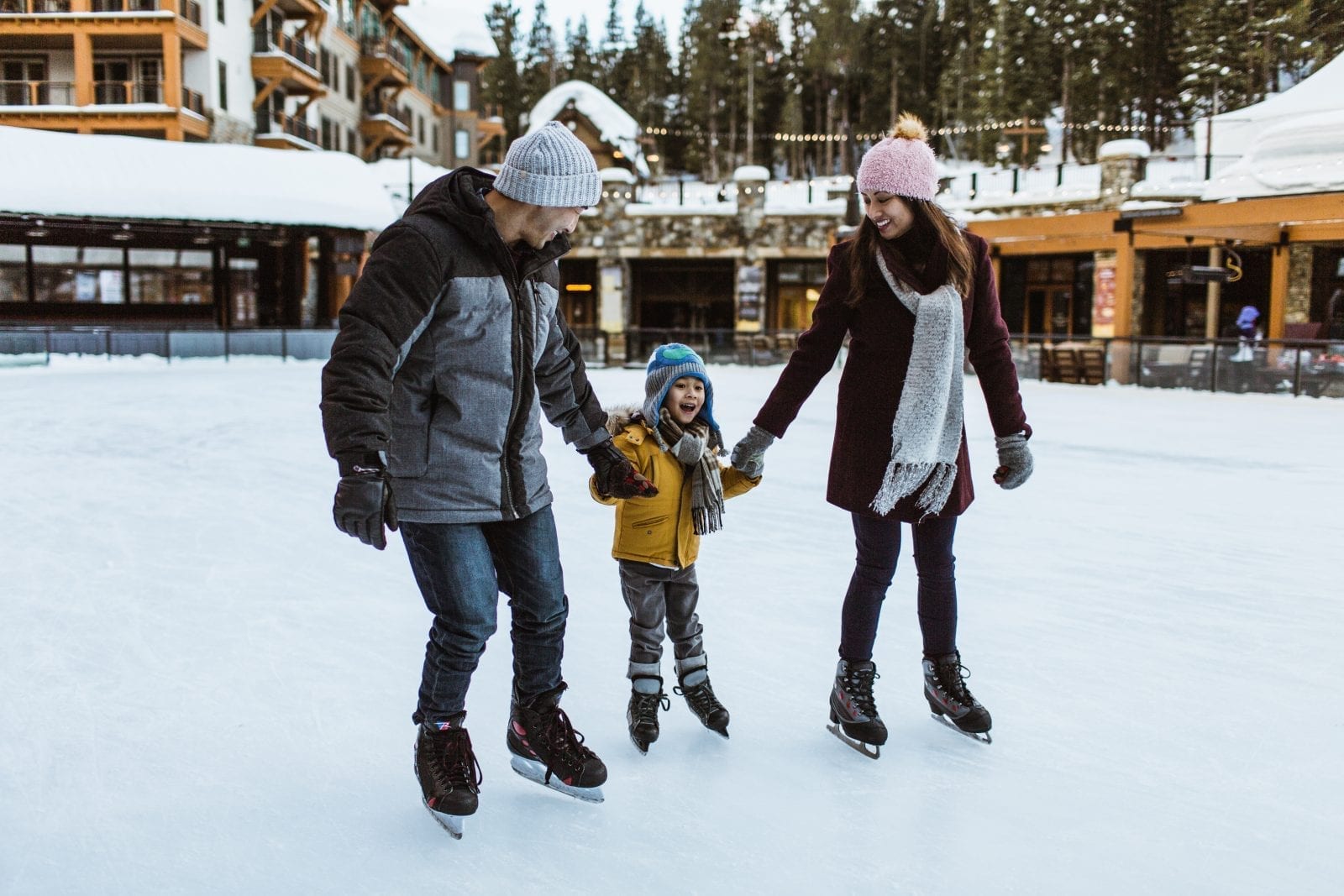 Northstar California is Lake Tahoe's premier luxury snowsport experience. With impeccably groomed runs, gorgeous slopeside lodging, and a world class terrain park Northstar is considered by many to be one of the finest ski resorts in the region.
All types of adventurers will find a home here—from hardcore shredders to luxury travelers—but Northstar's daily program of activities make it the ideal resort for visiting families. After a day of snow adventures, families can meet in the village daily to enjoy s'mores together, and can end the day with a magical spin on the village ice rink.  
Tahoe Donner

:

 For Downhill and XC Lovers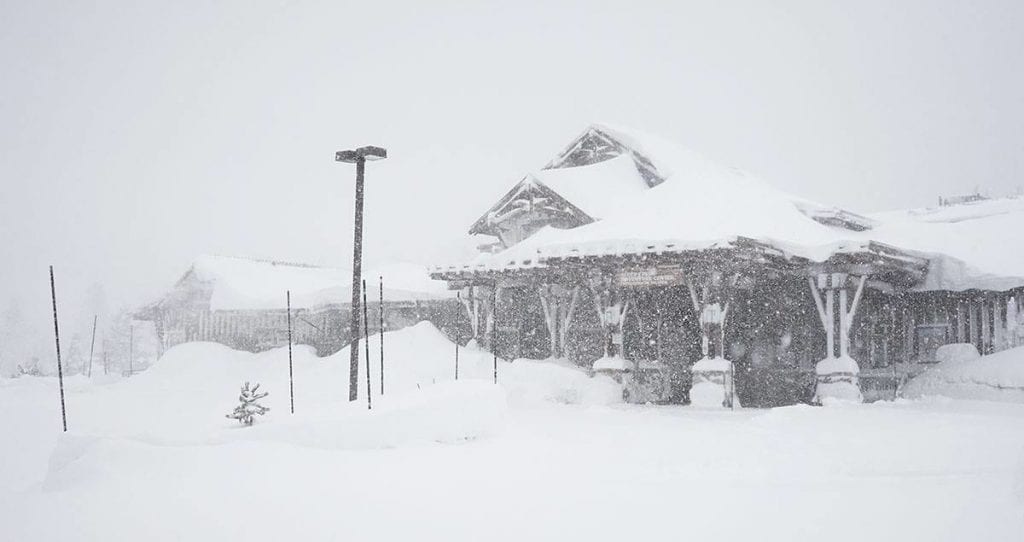 While larger resorts have incredible offerings for visitors, you shouldn't overlook the more intimate options within North Lake Tahoe. Tahoe Donner's Downhill Ski resort is a quaint space that features around 120-acres of terrain, with 40 percent beginner, and 60 percent intermediate slopes.
With fewer people and gentler ski runs, this resort is another wonderful family-friendly option and is ideal for children and new snowsports enthusiasts alike. The resort also boasts an incredible cross country ski center and trails, and has been ranked as one of the top 3 cross-country ski areas in North America by USA Today.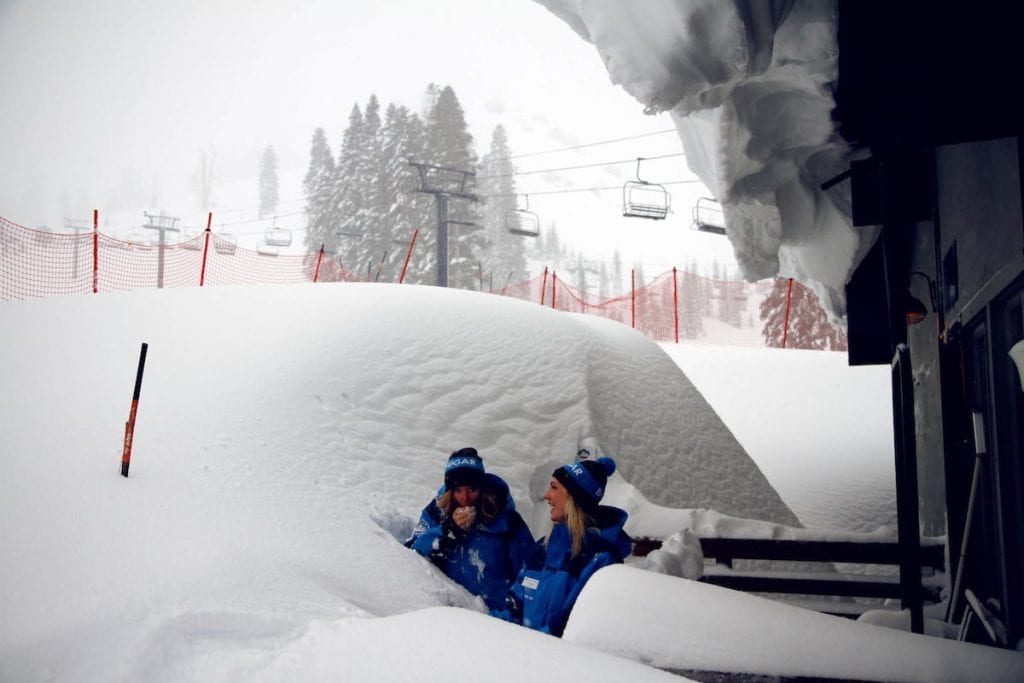 Walt Disney himself deemed location of this resort to be one of the most incredible range in the area. Perhaps, then, it should come as no surprise that Sugar Bowl is a massive draw for Californians looking for their slice of the snowscape.
Particularly accessible to visitors from the Bay Area (just three hours of driving away from San Francisco's city center), this snowsport range is another great option for a variety of adventurers. The region received the most snow in the region and second in the country in 2016–2017 at 795 inches. This powder playground, combined with a variety of nearby accommodations, mean that this is a great choice for anyone.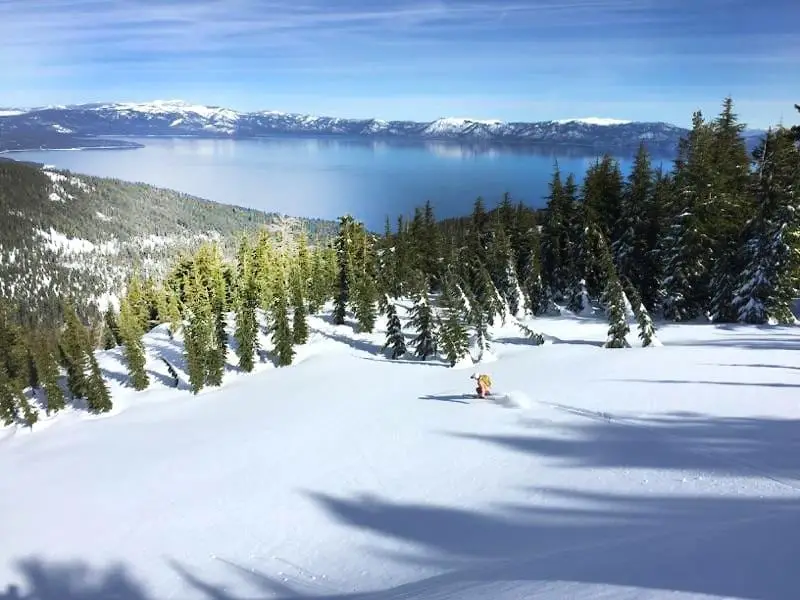 Homewood is nestled on Lake Tahoe's West Shore, and offers some of the best unobstructed views of the lake with a balanced mixed of terrain for skiers and snowboarders of all levels.  
More advanced skiers and snowboarders can take advantage of a Homewood Snowcat Adventure for an extreme mountain experience. A guided tour past the boundaries of the resort with access to over 750 acres of backcountry terrain and untouched powder make this a must for all the thrill seekers of the group.
Boreal: For Nighttime Shredders
If you love skiing but aren't necessarily an early bird, Boreal offers some of the best night skiing in the Tahoe region. Open until 9 PM, Boreal offers many trails and a series of parks from Neff Land, a signature pirate themed park, to the Wave Pool and the Shred Park. From sunrise to sunset, this ski resort is perfect for all-day, no-holds-barred shredding.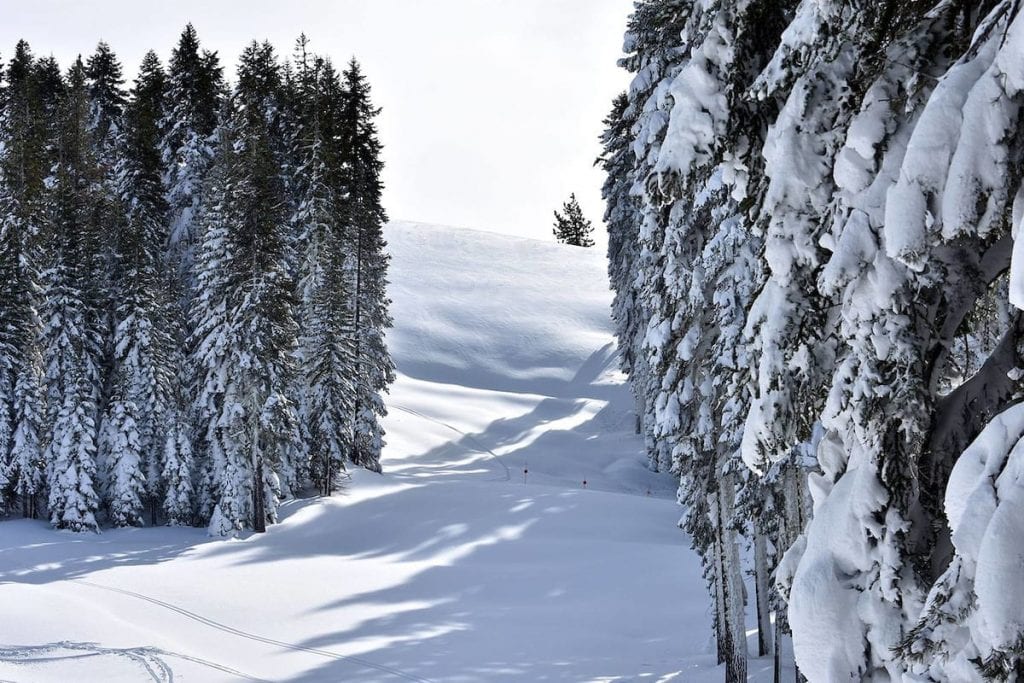 With one of the highest regional base elevations and rugged high mountain and backside terrain, more advanced skiers can find an escape at Donner Ski Ranch. Donner Ski Ranch boasts a back-to-basics feel, retains smaller crowds and an abundance of powder—making this resort is a perfect getaway to hit the slopes to your heart's content without any complication.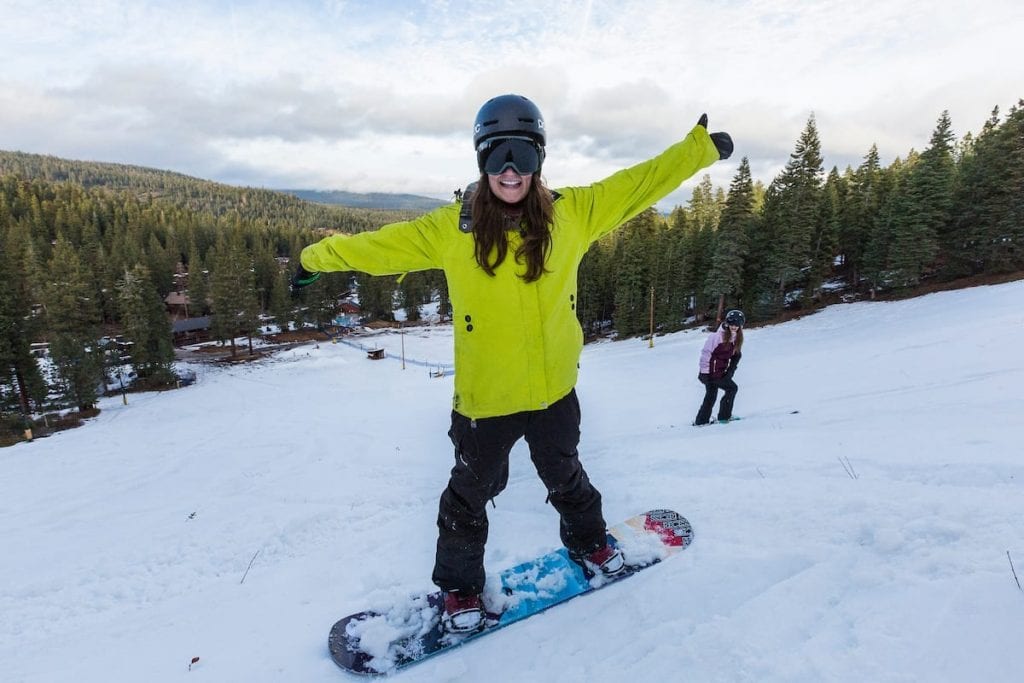 An intimate resort comprised of 74 acres, the Granlibakken Ski and Snowboard Hill packs in a substantial variety of the Sierra Nevada Terrain. Easy access to popular trailheads makes for a day of exploration of the backcountry either though snowshoeing, cross country, or downhill skiing. 
With comfortable pubs, restaurants and shops nearby in Tahoe City, this resort is perfect for a relaxed day or two on the mountain, or for new skiiers and snowboarders looking for an approachable first hill to try.
If visitors want a different pace from the downhill sports, Granlibakken offers the iconic winter experience, with sledding, hot cocoa and a cozy lodge to warm up in.
Soda Springs: For Kid-friendly Activities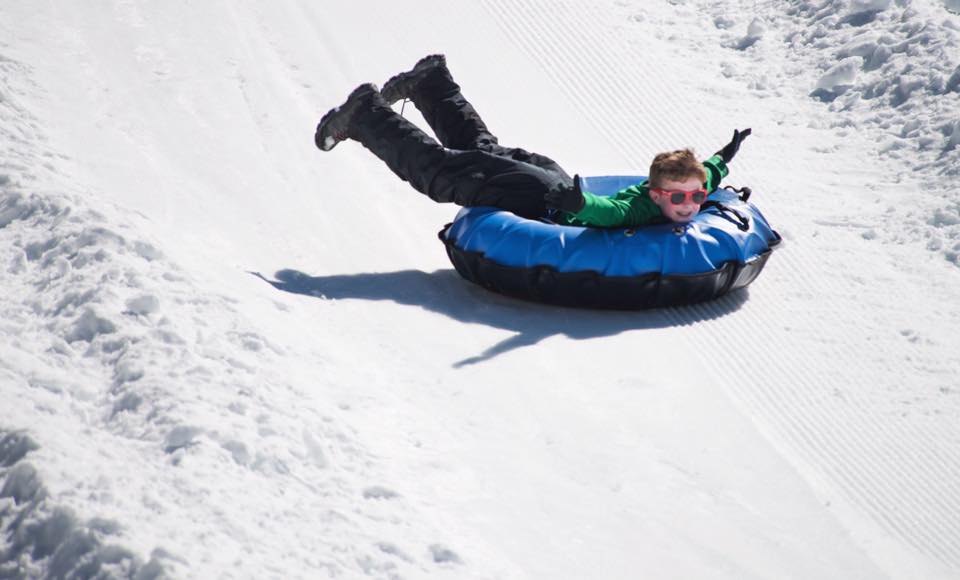 Sister resort to Boreal Mountain Resort, Soda Springs Resort is the longest running ski resort in California. Secluded and picturesque, this resort features the full gamut of experience levels in terms of ski runs for adults, while retaining some amazing options better suited for the whole family.
For an experience they'll never forget (and likely want to repeat), take the little ones to Planet Kids, a unique facility with snow tubing and other activities designed for children age seven and under. With access to "snow volcanoes", tubing, and designated areas for skiing and snowboarding the smaller kids have access to an engaging wintertime experience.
No matter what type of trip you're looking for, you can expect to find it with the stunning resort options available in North Lake Tahoe. Cheers to a great winter season, and we'll see you out on the slopes!