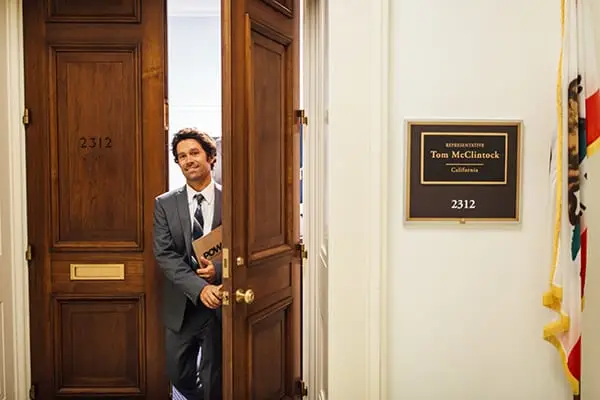 The next superstar in our series needs no introduction for those who follow action sports. Jeremy Jones, an accomplished professional snowboarder, is also an environmentalist and an entrepreneur. He has been featured in over fifty snowboard movies, founded his own snowboard production company, Jones Snowboards, and established the non-profit Protect Our Winters. Liz Bowling was able to sit down with Jeremy to hear more about his perspective on environmental issues and how he's working to tackle climate change. The interview was originally featured in Moonshine Ink.
The other interviews in the series can be found here:
Jeremy Jones, Professional Snowboarder;
Founder & President of Protect Our Winters (POW)
The hook of winter touched Jeremy Jones at an early age. The season shaped his life in two ways, first by inspiring a deep-rooted passion for snowboarding – he is widely regarded as one of the most legendary big mountain riders and explorers of all time. The second because he started seeing changes in seasonality and became committed to protecting winter against climate impacts while also uniting the sports community to take a stand and effect change at the highest level. Protect Our Winters (POW) was founded in 2007 by Jones to advance non-partisan policies that protect the planet today and for future generations.
You have used a number of media formats and educational tactics to discuss climate change. From major films and podcasts to social media campaigns, what have you found to be the most successful platform in communicating these issues?
Longer format mediums are my preferred method because climate change is a big issue and it's hard to communicate the layers of science, research, technology solutions, and the cultural shift that's needed in a social post. Social media has incredible reach, so I don't want to minimize the power of that visual sharing tool either.
Protect Our Winters influences policy change and some of your programing is formed around political will — voter education, engagement and Lobby Camps. Tell us why that matters.
Changes in policy. That's what is going to get us there. We need the masses to align and build a movement to shift cultural norms. Our political leaders need to embrace renewable energy, transportation alternatives and new technologies. Addressing climate needs to be a top policy priority. There is no room for climate deniers, but there is an opportunity to further expand and connect the climate issue to people and places. POW focuses a lot of efforts on education, reiterating the importance of electing climate advocates and shifting our nation's response to the climate crisis. To have large-scale CO2 reduction we need systemic change. We should all live an examined life, but we won't get there without policy changes.
How do you talk to your kids about climate change? What conversations do you have as a family to shed light on what's happening to our planet?
Inevitably my kids pick up on conversations because the environment as a whole is part of our family dialogue. What I don't do is create fear. I communicate the importance of rolling up our sleeves to do the work but in a positive tone. We go to climate marches; we activate their knowledge with outdoor experiences so their love of the planet is just as strong as my own. I don't want to share the burden of what could be if we don't make changes.
On a local level, what can we as a community do to improve our environment and activate change?
We need to think bigger and get beyond local leaders and agencies stopping progress. We need to ask, what if – what if Tahoe-Truckee had a solar farm? How can we make that happen – who needs to make that decision?
POW Impact (2020 data)
Launched Stop the Money Pipeline campaign and sent 7,456 emails to the four largest banks funding fossil fuel projects
Advocated that congress support aid for renewable energy over fossil fuels in recent stimulus packages
Engaged with 33M voters about climate policy ahead of the 2020 election to educate and boost political will. Campaigns included: Pledge, Friend to Friend; Love the Land, Make A Plan & POW AF's Voter Guidebook
Hosted 80 virtual events with 7,050 attendees
Paired athletes with climate scientists for POW's Outdoor State of Mind Series
Launched #CrushIt4Climate social media campaign to connect climate advocates with athletic achievements. The campaign reached 5M people and raised $1M+
Get Involved