As vibrant in its eclectic offerings as it is beautiful, North Lake Tahoe is truly the treasure of the Sierra Nevada. Here, a person can get away from the business of life to find themselves and experience a sense of profound renewal—or simply have a little fun.
At some point, everybody needs to take time out of their lives to treat themselves—to refresh their minds and get back on track. North Lake Tahoe, with its serene expanse of the lake, beautiful mountain ranges, tranquil lodging offerings, and inspiring activities all offer the perfect setting to do just that.
Check out our guide to getting away from it all and pampering the person who deserves the best things in life: you!
Soak Up Plenty of Self-Care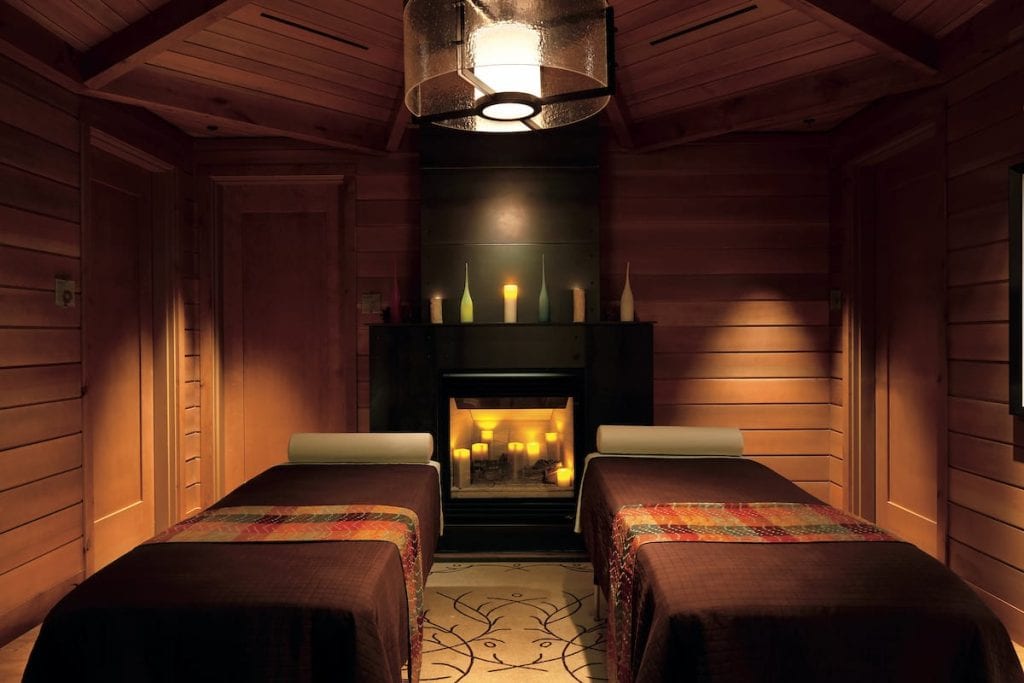 There are plenty of opportunities for luxurious pampering throughout the region. Photo courtesy of the Ritz-Carlton, Lake Tahoe.
When it comes to treating yourself, sometimes it's best to start with the foundation: the body, mind, and spirit. In North Lake Tahoe, that's easy thanks to a wide array of spas and wellness facilities designed to leave you looking and feeling your absolute best.
Open year-round but an especially refreshing contrast during the colder seasons, North Lake Tahoe's spas are an ideal way to treat yourself. Enjoy relaxing treatments at spots like Granlibakken's Lighthouse Spa, The Resort at Squaw Creek, The Stillwater Spa at The Hyatt Regency Lake Tahoe Resort, The Ritz-Carlton Spa, Lake Tahoe or the Tahoe Spa and Wellness Center in the Village at Northstar, where patrons can enjoy a hot stone massage, facials, manicures and a variety of other health and beauty therapies to refresh and rejuvenate.
When you're looking to unwind a little more actively, North Lake Tahoe offers a variety of wellness clinics and facilities where you can participate in yoga practice, meditation, pilates or flow arts. At the Kings Beach Tahoe Wellness Center, visitors can drop in for Tai Chi; while at the Tahoe Flow Arts Studio, newbies and long-standing yogis alike can schedule private aerial silk lessons.
Dine in Style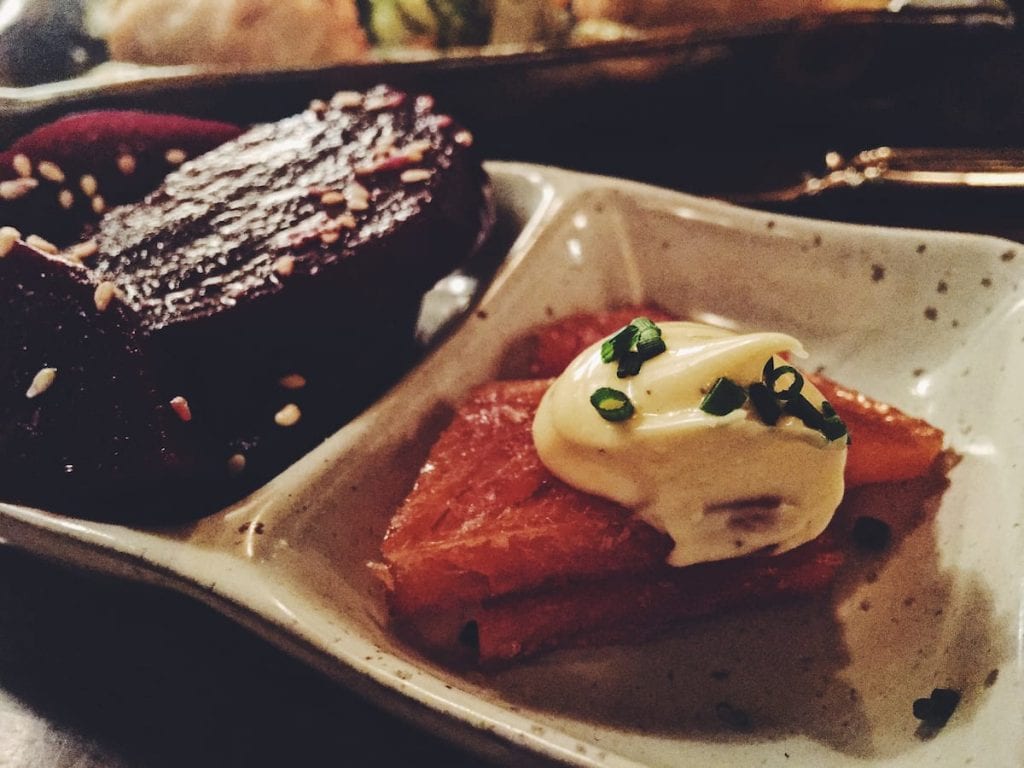 In North Lake Tahoe, it isn't hard to dine in style… on some truly decadent local fare. Photo courtesy of Wolf Dale's Cuisine Unique.
North Lake Tahoe is home to spectacular dining options morning, noon and night, perfect for indulgence.
No "Treat Yourself" getaway would be complete without a delicious brunch. Try Incline Village's Lone Eagle Grille for its peerless view of the lake and mountains, as well as a delightful brunch menu. And, Sunday breakfast at Gar Woods, Lake Tahoe is hard to beat, with an indulgent menu featuring chicken and waffles, eggs benedict, and more.
For an indulgent dinner, North Lake Tahoe is home to a number of unique culinary experiences. Elegant flavors can be found at Wolfdale's Cuisine Unique, where Local Luminary Douglas Dale has blended flavors of the West and Far East to create his own culinary masterpieces. Another unmatched can be found at Northstar California Resort, where Mountain Family Dinners allow visitors to take a gondola up to big springs where they can dine at mid-mountain, enjoy hot cocoa and cocktails, and partake in a variety of all-ages activities. Finally, you won't want to miss out an an indulgent dinner at Sugar Bowl's Dining Room at Village Lodge, where delectable bites are perfectly paired with breathtaking views of the Donner Summit.
Slip Out of Your Skis and Into Aprés-Ski Mode
North Lake Tahoe's aprés-ski scene is one of the facets of the regional experience that locals and visitors alike look forward to time and time again. Photo courtesy of Squaw Valley | Alpine Meadows.
Sure, your time on the slopes may have come to an end—but that doesn't mean the day has to be over. For those who enjoy a little after party, North Lake Tahoe's thriving aprés-ski scene guarantees that the good times can shred on even after you've stepped out of your ski boots.
Reward yourself for a day of intense winter activity with a robust, locally made craft beer from Alibi Ale Works' taproom in Incline Village—or stop by Tahoe's wide variety of establishments containing full bars. For a more elegant aprés scene, visit the region's higher-end watering holes, like Plumpjack Café and Bar. Home to one of the widest wine selections in the region, here you can find sumptuous cocktails, indulgent wine, bar snacks and great ambiance that will have you feeling fabulous all night long.
Bonus: Did you know that Rum cocktails are a Tahoe specialty? Check it out.
If you're still feeling the need to get moving after a day on the slopes—or if you're simply looking for beautiful music to relax to—there are plenty of places to enjoy live performances from musicians throughout the region. All winter long, the Cedar House Pub at Granlibakken will host a residency by local singer-songwriter Mike Badinger, while The Renegade Hombres spice things up with their high-energy music at Caliente in Kings Beach. Further, Tahoe's live music fans won't want to miss the region's beloved standby in the Crystal Bay Club.
Live It Up With Luxurious Lodging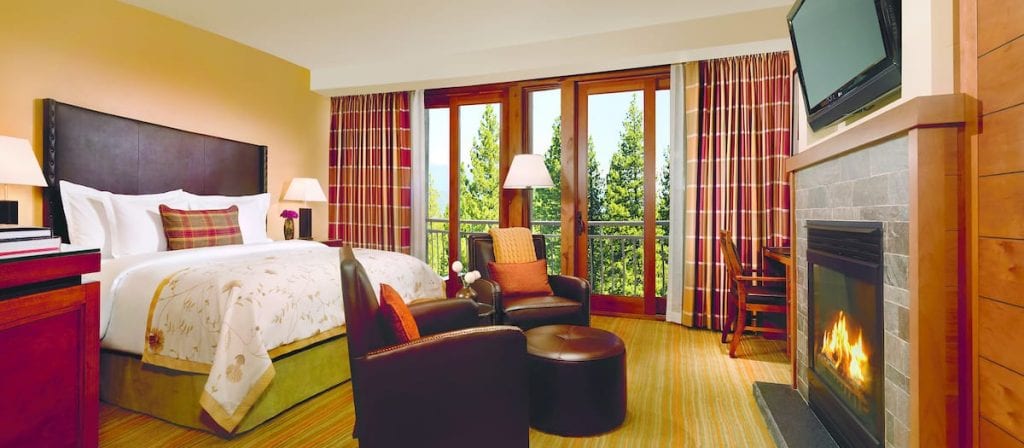 Tahoe's lodging and related amenities are peerless in their beauty and cozy comfort. Photo courtesy of Rouse Photography and the Ritz-Carlton, Lake Tahoe.
After a long day of activity, is there anything better than sprawling out on a plush and cozy bed amidst perfectly appointed alpine decor? Before you answer that, book your stay at one of North Lake Tahoe's resorts or cabins and find out.
Each property in North Lake Tahoe offers a distinct character—from modern luxury to the classic, rustic charm that hearkens back to a simpler time. Whatever your taste, getaway packages can sweeten your stay in the region, meaning you can rest up in cozy digs, enjoy a great meal, and experience winter activities, from snow play on the lake to a day on the slopes.
Isn't it time you did something nice for yourself or your loved one? Why not treat yourself to a North Lake Tahoe adventure—and experience a trip you'll remember for a lifetime.