North Lake Tahoe is one of the most exciting and beautiful destinations in the world. It's little wonder why people from all over the world flock to our Mountain Paradise to enjoy the snowfall, downhill skiing resorts, outdoor adventure and much more.
But while North Lake Tahoe remains just as epic as it's always been, the fact is that a lot has changed about travel over the course of the year and will continue to during the 2020-2021 winter season. The COVID-19 pandemic has made it necessary for our community to make a number of important adaptations to protect the health and safety of our visitors and residents.
Ensuring safety is an all-hands-on-deck kind of job, and while our community does its part to keep those of you who plan to visit this winter well, we need your help too.
This winter, you'll be greeted with the same natural beauty, hospitality, and friendliness many have come to love about North Lake Tahoe—but you'll also carry a certain responsibility to help keep our community in good health, so North Lake Tahoe remains open for enjoyment. To help with that we've created a Know Before You Go Guide, specific for winter that we recommend you download and read before your trip. Below we've highlighted a few very important things you need to know.
Keep Tahoe Beautiful and Safe With These Tips
As you navigate the region, you'll find plenty of opportunities for fun, delicious dining and outdoor adventure. As you explore, we ask that you take special care to keep yourself and your belongings—as well as the people around you—safe.
Parking:Motorists—please stick to designated parking areas throughout the region. Roadside parking is not allowed between the months of November and April. This is done to allow snowplows to do their work, and to prevent road collisions, which are more likely during the winter months due to snowy and icy road conditions.
Sledding: There are several groomed areas throughout the region designated for sledding , tubing and other snow play. Follow the instructions shared from the operators and on nearby signage for best results—and keep in mind that reservations may be required. There are a few popular unmanaged sledding areas in the region, but please adhere to COVID etiquette, parking regulations and don't leave any garbage (or broken sleds) behind.
Leave No Trace: Remember to leave nothing behind when you visit North Lake Tahoe. Unload disposables inside designated waste and recycling bins or carry them with you back to your lodging for later disposal. Do not leave garbage outside, the Tahoe wildlife will find it, dig through it, and scatter it around the area. It's not good for them or for our precious lands.
Stay In-the-Know About Ski Resorts and Plan Ahead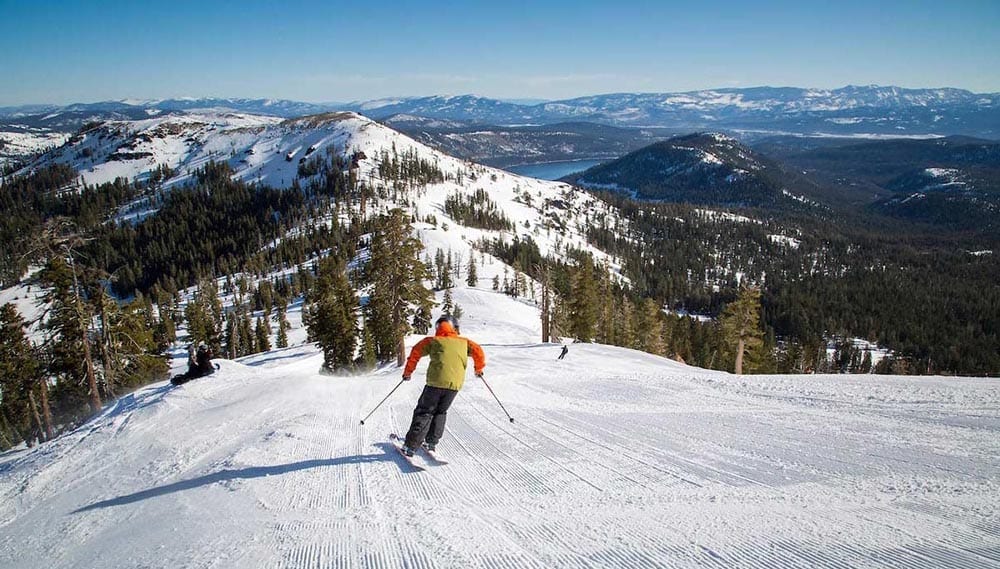 Great news! North Lake Tahoe's myriad of ski resorts will be opening throughout this winter season. That means that snowboarders and skiers alike can look forward to hitting the powder and reconnecting with nature.
While ski resorts are set to open this winter, it's essential to keep in mind how ski resort vendors are updating their operations to account for the changes made necessary by the COVID-19 pandemic.
In general, visitors should know that walk-up services for most resorts are suspended this winter season. Instead, skiers and snowboarders will need to purchase lift tickets online and in advance. Some resorts are requiring reservations so don't assume you can ski without checking the resort's website in advance.
All visitors are encouraged to visit the website of their intended ski resorts to book lessons, purchase lift tickets, learn about safety protocols, and plan their trips. All resorts are requiring masks, most have no or limited indoor operations and you're asked to only ride chairlifts with those in your immediate party. We all need to do our part to keep the ski resorts open – don't be the reason we all lose the season!
Take Advantage of Outdoor Recreation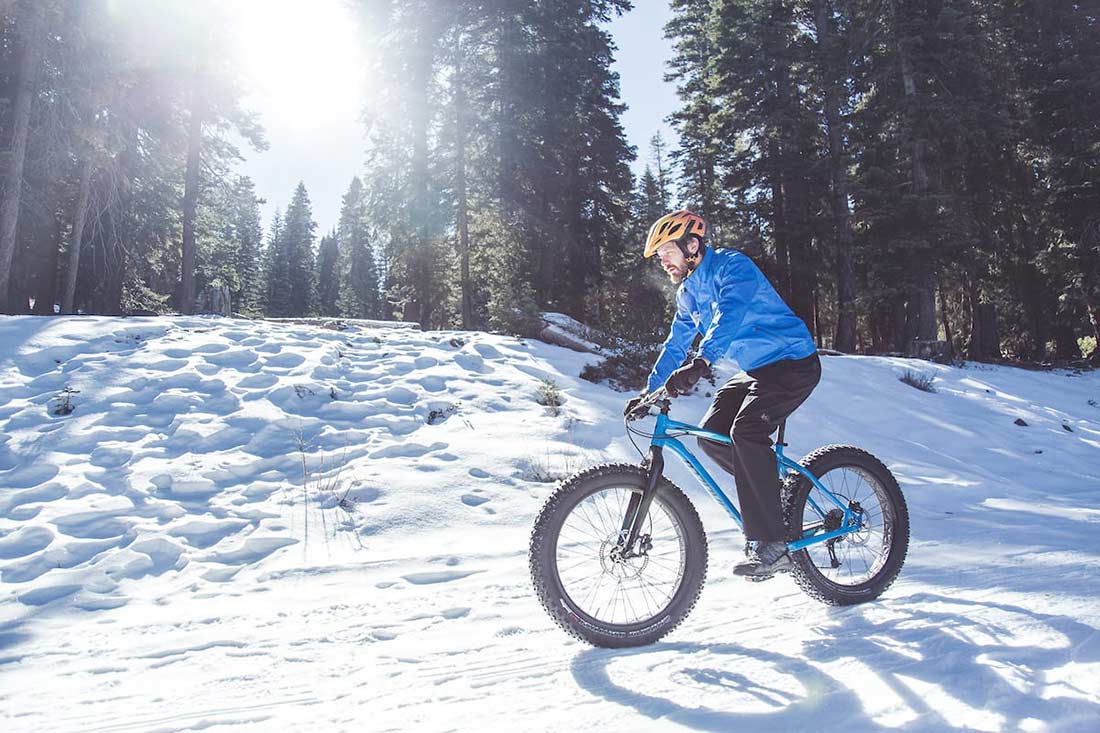 North Lake Tahoe's outdoor offerings prevail as some of the most exciting in the world—with enough variety to keep you exhilarated through the winter.
One thing that you're going to find plenty of throughout North Lake Tahoe is space. That's a great thing to have during this period where physical distancing is necessary.
As you look for opportunities to hike, fat-tire bike, snowshoe, sled and otherwise enjoy outdoor recreation in our mountain paradise, we encourage you to consult with materials from our visitor centers and website to familiarize yourself with your options, as well as common rules and safety precautions.
We do want to note that even if you are spending the majority of your time in North Lake Tahoe outside, it's a great idea to keep a mask on hand (ideally attached to your ears). You probably won't be the only person exploring the great outdoors, and being able to mask-up as necessary will help to keep chance encounters safe.
A note on backcountry exploration: Please be cautious and practice smart personal responsibility when venturing into Tahoe's backcountry. Only those who are trained in backcountry exploration and avalanche safety, or under the care of a guide, should do so—and nobody should travel out that way alone. North Lake Tahoe has a myriad of local experts with intimate knowledge of the area who conduct trainings and guided adventures.
Explore Your Dining Choices in Tahoe, Safely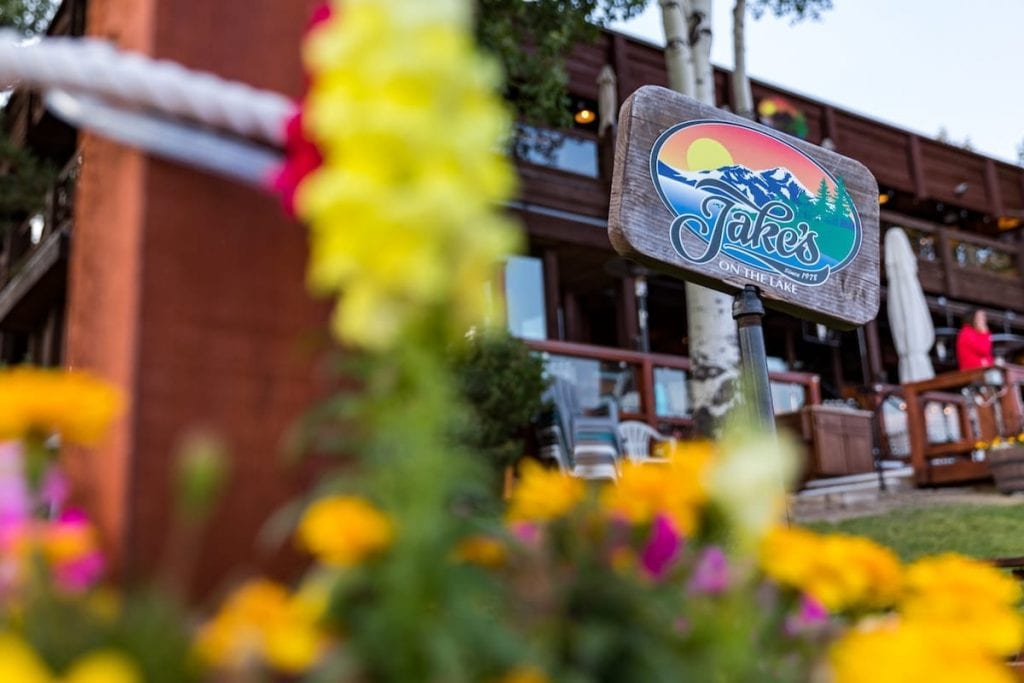 Did you know that North Lake Tahoe is home to over 150 restaurants? Each offers their take on delicious local dining, with cuisine from cultures all around the world—including fine fusion dining, Mexican street food, hearty pub fare and everything in between.
We encourage you to eat your fill while you're in North Lake Tahoe. You'll get a memorable meal out of the occasion, and local businesses will be grateful for your support, which helps to keep them afloat during these challenging times.
As we work to overcome the worst of this pandemic, you'll find that indoor dining is very limited with many restrictions in place. For that reason, we highly suggest planning for curbside and takeout services first —which have expanded greatly in our region. You can learn more about them, and explore our selection of restaurants by checking out our Takeout Tahoe Guide.
Practice Road and Weather Safety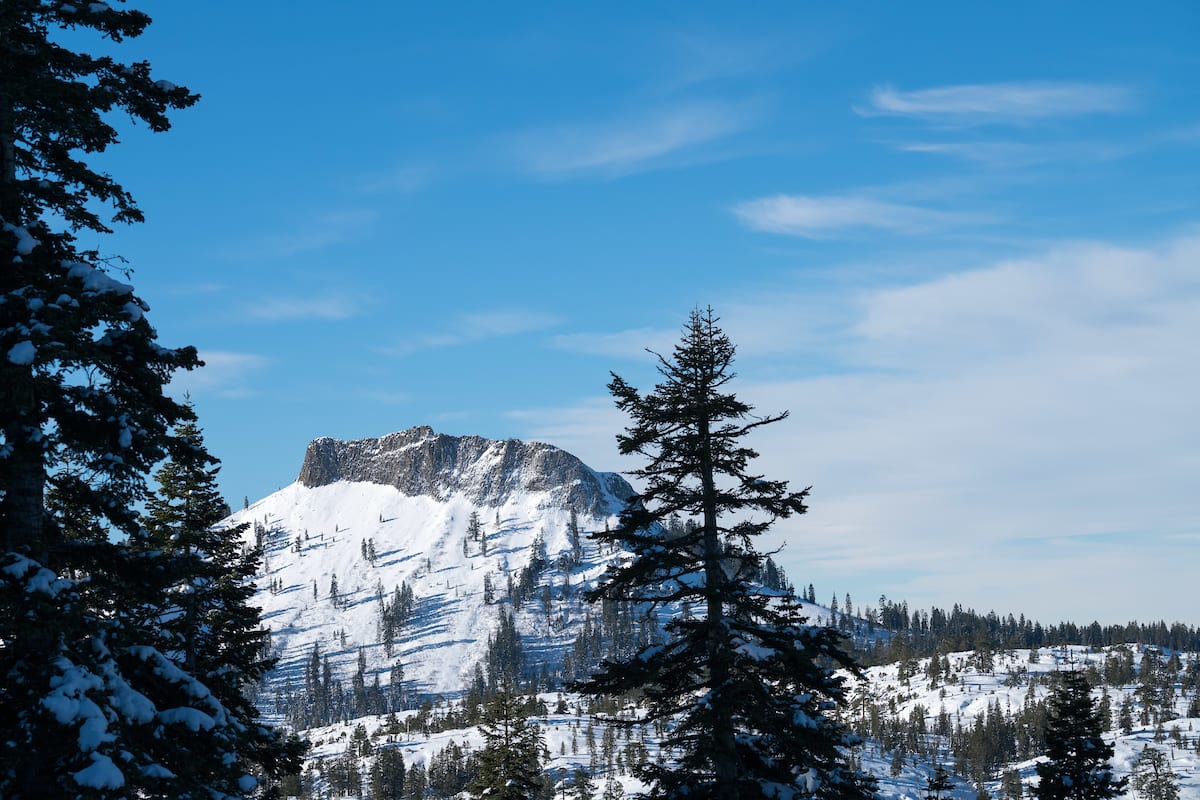 We already mentioned the importance of using designated parking areas to Road safety during winter in North Lake Tahoe is of paramount importance. Read the following tips to ensure your safety. Photo courtesy of Chris Bartkowski.
reduce the potential for collisions or other accidents during the winter season, but we wanted to share a few more reminders to help keep you safe.
Follow weather advisories: It's a best practice to know what's happening with the weather in any region you plan to visit—as well as places along the path.

Access resources from the National Weather Service and heed any inclement weather warnings they issue. Make sure that other people know where you're traveling to and when. In the event of a problem, you'll be grateful that you did. And be aware that chains and/or 4-wheel drive are regularly required to travel in the Sierra Nevada mountains. During big storms, many retailers will sell out of chains so prepare ahead and bring your own.

Plan ahead for reduced indoor shelter: Whether you're making a day trip or simply delayed in your travel, you should keep aware that with reduced indoor dining, there are limited indoor places to sit should you have to stop your journey by car for any reason. Dress warm, wear appropriate shoes, and bring blankets, towels or other insulating materials just in case.
Keep an emergency kit in your car: This is advice that you should heed year-round, no matter where you are on the road. Should anything happen, you'll need a roadside emergency kit. Such kits should include medical supplies, water, snacks, gloves, a properly inflated spare tire, a wheel jack, duct tape, and other materials. You can get a comprehensive review of what you should always have on hand in this article from the National Safety Council.
On or off the road, your safety is one of our top priorities in North Lake Tahoe. We implore you to do all you can in helping us to make sure you have the safest and most enjoyable experience in our community.